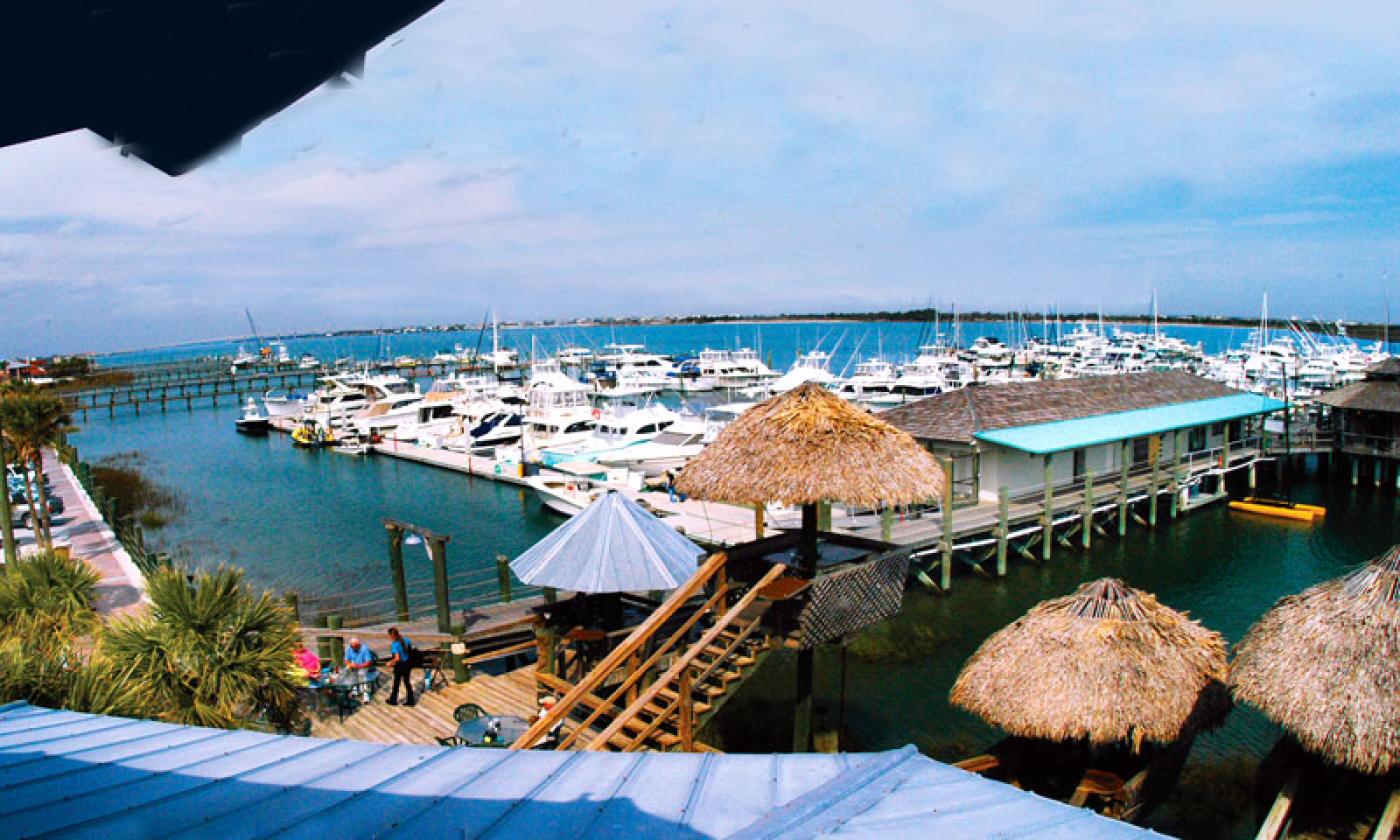 Mon - Thu:
11:00 am - 9:00 pm
Closing hours are subject to change, based on the weather, mon!
Spending time "in the Caribbean" is as easy as dining at The Conch House Restaurant on Anastasia Island in St. Augustine.
The menu at the Conch House features excellently prepared Caribbean cuisine — which guests can enjoy while seated on the deck under a palm tree, or under a Jamaican-styled grass hut over the water.
They specialize in seafood any time of day, beginning with breakfast options of Crab Benedict and Shrimp and Grits on the weekend, and continuing all day, every day, with their locally caught fresh catch served a variety of ways, such as Island Catch with sweet potato, and Caribbean Coconut. Of course, they also offer Conch two ways, as well as shrimp, scallops, and land-based meals such as Jerk Chicken. New York Strip Steak, and The Conch House Burger.
The Conch House opens for lunch every day at 11:00 a.m., Happy Hour lasts from 4 to 7 p.m., and they start serving dinner at 5:00 p.m. In addition to the seating on deck and over the water, they also have a dining room and bar with indoor seating, and a lounge that's open daily from noon to midnight.
The Conch House Restaurant hosts live music  every Thursday, Friday, and Saturday. In the summer, from March through October, join them on Sunday afternoon at 3:00 for their "Reggae Sunday" celebration, featuring live music and drink specials.
Seating is on a first-come, first-served basis only (no reservations accepted).The Conch House also offers catered dinners and large group events, with the ability to accommodate parties from 30 to 150 guests. Private event rooms are available and are individually priced. The Conch House restaurant is located within the Conch House property, which includes a marina, hotel accommodations, and a bar and lounge out on the marina dock.
Mon - Thu:
11:00 am - 9:00 pm
Closing hours are subject to change, based on the weather, mon!