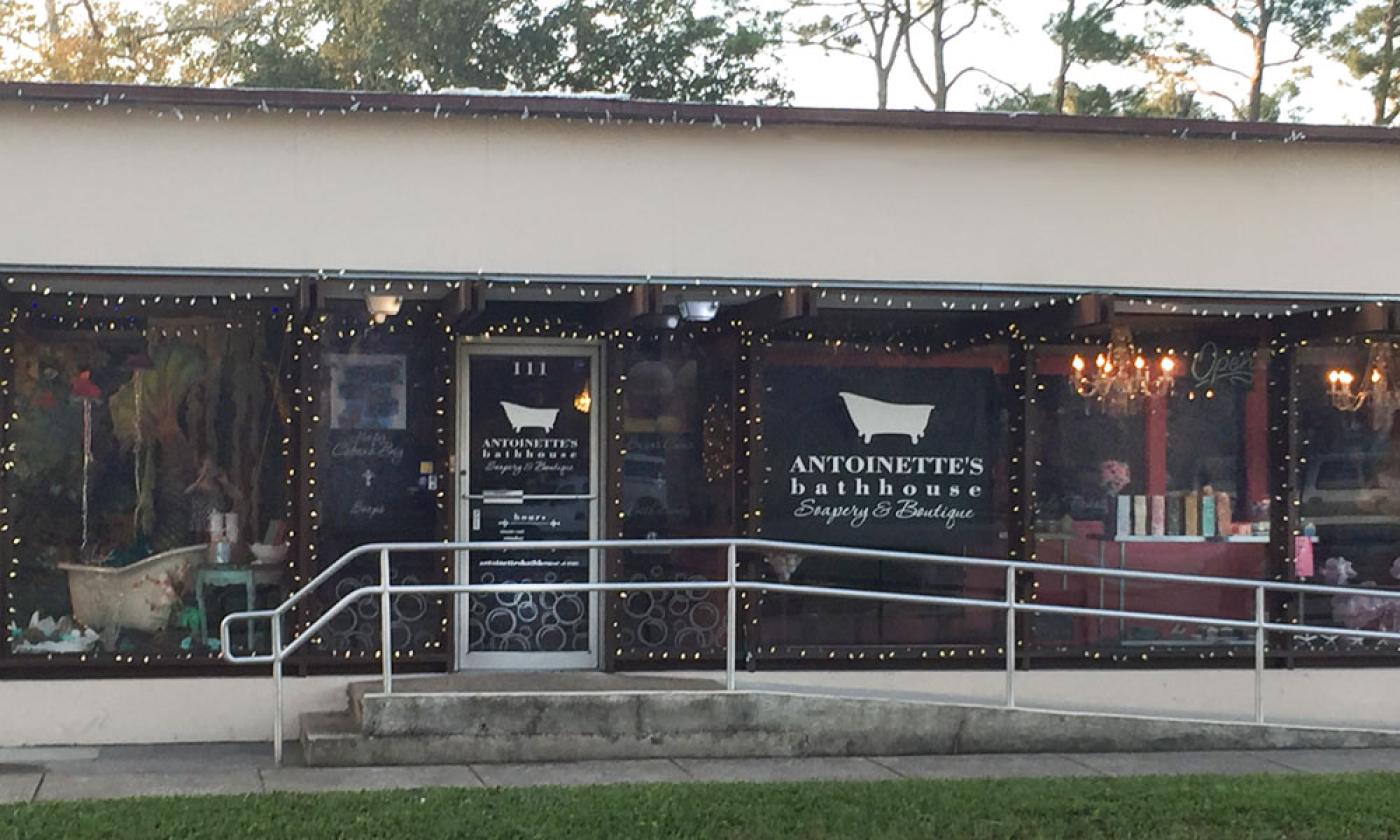 Antoinette's Bath House makes and sells handmade soaps, scrubs, and bath bombs to vacationers and locals in St. Augustine. The soaps come in a variety of colors, scents, and shapes. These beauty products make for a fun, useful gift, with products available for purchase in-store and online.
The soaps at Antoinette's Bath House each have a unique personality to them. Some of the fun scents include Lady Godiva, a Jasmine soap named after the legendary heroine of old, and Funfetti Vanilla, a soap that looks and smells like cake. Bath soaps, bombs, and scrubs also come in seasonal variety, with ingredients for spring, summer, fall, and winter.
Antoinette's Bath House is located on King Street.