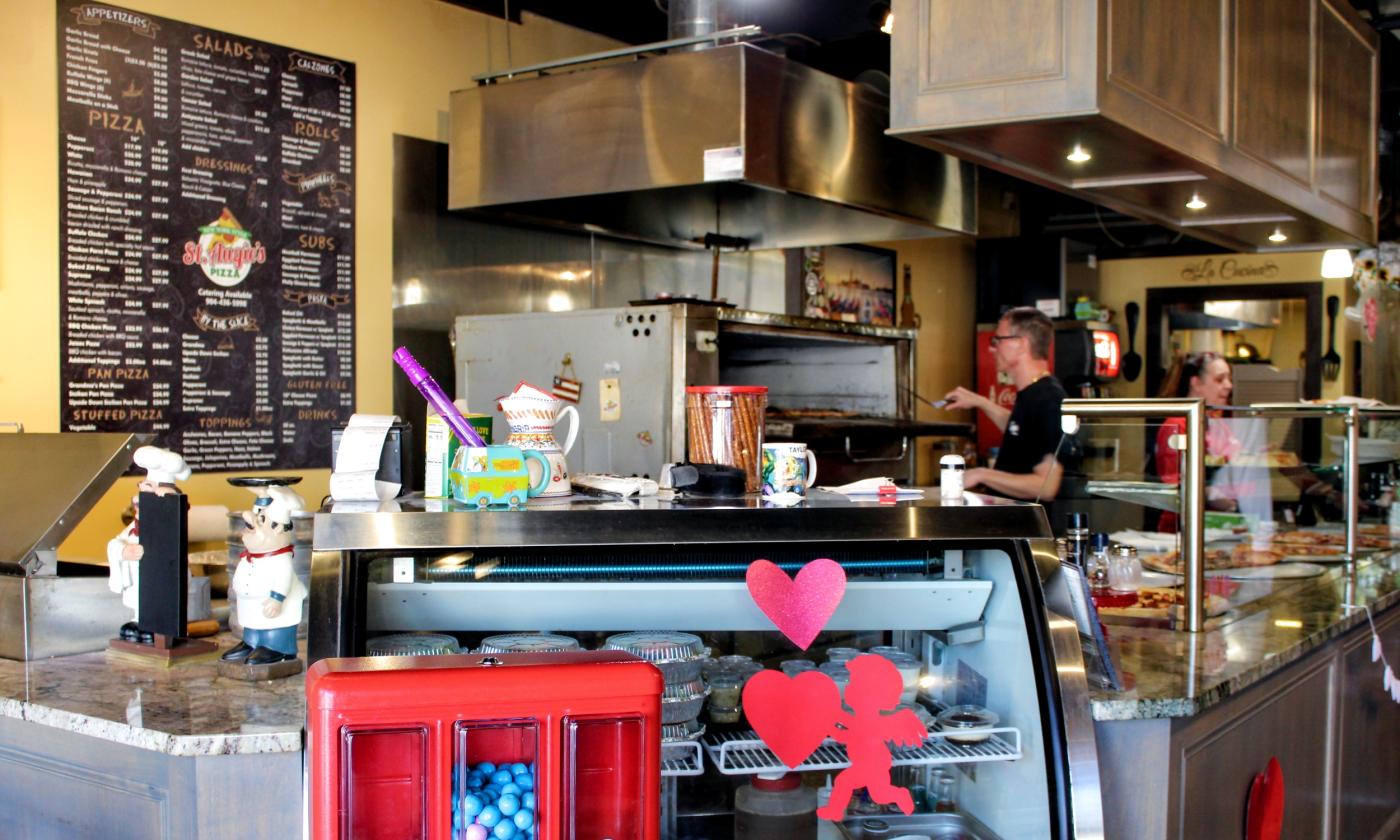 Tue - Thu:
11:00 am - 9:00 pm
Fri - Sat:
11:00 am - 10:00 pm
St. Augie's Pizza serves authentic New York Style pizza on the west side of St. Augustine's Historic District. They have pizzas, salads, appetizers, subs, roles, calzones, pasta, and stuffed pizza. You can order a whole pizza pie or pizza by the slice. St. Augie's Pizza also offers delivery within 3 miles for $1. The shop has a dine in area and counter where guests can order their menu items and then either carry out or take a seat.
They also have pinwheels, which are pizza dough stacked with toppings, rolled, and then served in slices that look like pinwheels. The owners are from Long Island, New York and the main cook has been making pizzas since he was 13 years old. Everything is made fresh on site and nothing is kept over from one day to the next.
St. Augie's Pizza is located in the King Street Plaza just west of Antoinette's Bathhouse. 
Tue - Thu:
11:00 am - 9:00 pm
Fri - Sat:
11:00 am - 10:00 pm