Beamish Custom Tackle
At the St. Augustine Shipyard
76 Dockside Drive, Unit #111, St. Augustine, FL, 32084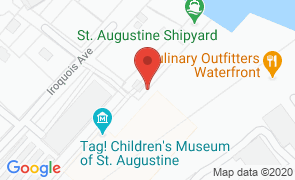 Hours
of Operation
Sun:
6:30 am - 12:30 pm

Mon - Fri:
8:30 am - 5:30 pm

Sat:
6:30 am - 5:30 pm

Originally from the Northeast, Roland Beamish won his first tournament at 18 and spent the next couple of decades learning all he could about fishing from Nantucket to the Caribbean. Part of his growing success could be attributed to the lures he made as a result of his experience. 

In 2006, he started Beamish Custom Tackle to sell his lures to other fishermen. Now open on the grounds of the St. Augustine Shipyard on the San Sebastian, Beamish Custom Tackle sells lures, line, reels, rods, gloves, and everything needed for a successful day of fishing onshore, on the rivers, and on the open ocean.

 

 

No Reviews Yet...

Be the first to Review Beamish Custom Tackle!




Restaurants
Near Beamish Custom Tackle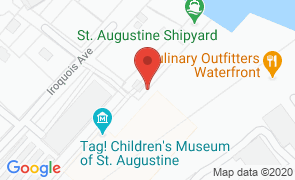 Beamish Custom Tackle
At the St. Augustine Shipyard
76 Dockside Drive, Unit #111, St. Augustine, FL, 32084
(904) 342-7101
Hours
of Operation
Sun:
6:30 am - 12:30 pm

Mon - Fri:
8:30 am - 5:30 pm

Sat:
6:30 am - 5:30 pm