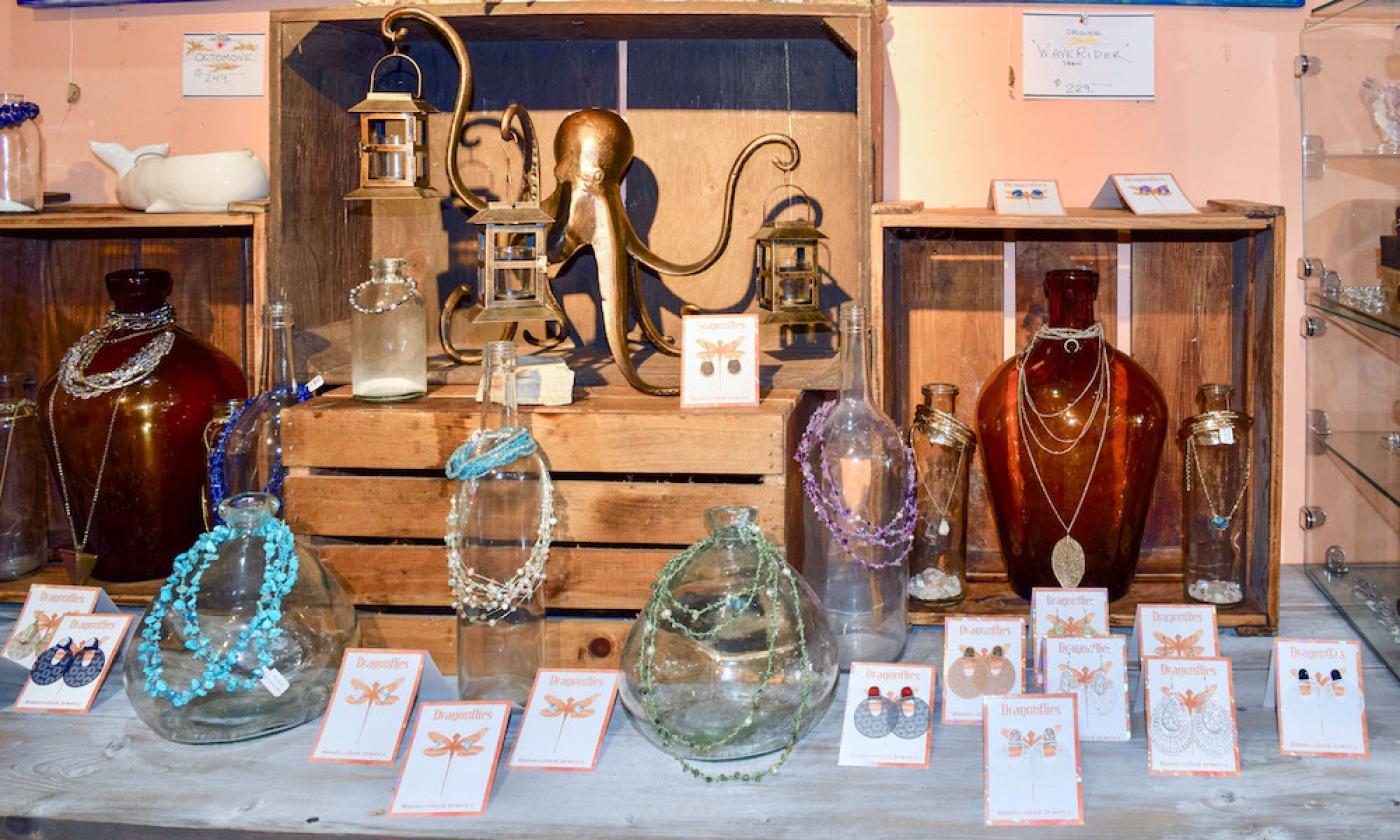 Currently open.
Mon - Thu:
10:00 am - 9:00 pm
Fri - Sat:
10:00 am - 10:00 pm
Mon - Thurs: 10 am - 9 pm
Fri - Sat: 10 am - 10 pm
Sunday: 10 am - 9 pm
DRAGONFLIES HAS PERMANENTLY CLOSED. A SECOND LOCATION FOR AUNT MATILDA'S STEAMPUNK TRNK IS NOW IN THIS LOCATION.
Dragonflies features handmade jewelry and gifts. Their inventory also includes inspirational sayings and plaques, home decor, candles, cards, picture frames, and more.
The knowledgeable staff at Dragonflies can help guests find exceptional items for a variety of occasions. The boutique provides one-of-a-kind items, handmade jewelry and gifts in the heart of downtown St. Augustine.
Currently open.
Mon - Thu:
10:00 am - 9:00 pm
Fri - Sat:
10:00 am - 10:00 pm
Mon - Thurs: 10 am - 9 pm
Fri - Sat: 10 am - 10 pm
Sunday: 10 am - 9 pm