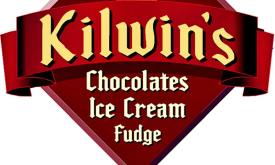 Mon - Thu:
10:00 am - 9:00 pm
Kilwin's sits in the heart of Historic Downtown and is a favorite among locals and tourists. One will find an assortment of ice creams, yogurts, chocolate-covered treats, fudge, candy, and caramel-covered apples. Picking up a gift basket also creates a unique experience for customers visiting the Oldest City. Depending on the time visitors drop by, one might catch a glimpse of the workers handcrafting the desserts from scratch. Going behind the scenes of this chocolate shop gives it a personalized touch that keeps everyone coming back time and time again. During the summer months when Florida's heat is at its peak, guests stop in for a cool treat.
Owners Jerry and Lisa Dallaire established their two shops in 1997. This location lies at the intersection of Hypolita Street and St. George Street and is a short walk to the Plaza de la Constitución. The confectionery shop provides a high-quality experience and continues to be a welcoming environment for customers. The chocolate aroma fills the street and is sure to bring a smile to anyone who passes by or who wants to take a stroll inside.

This business has a second location, Kilwin's Chocolate — North.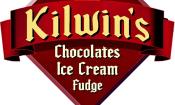 Mon - Thu:
10:00 am - 9:00 pm