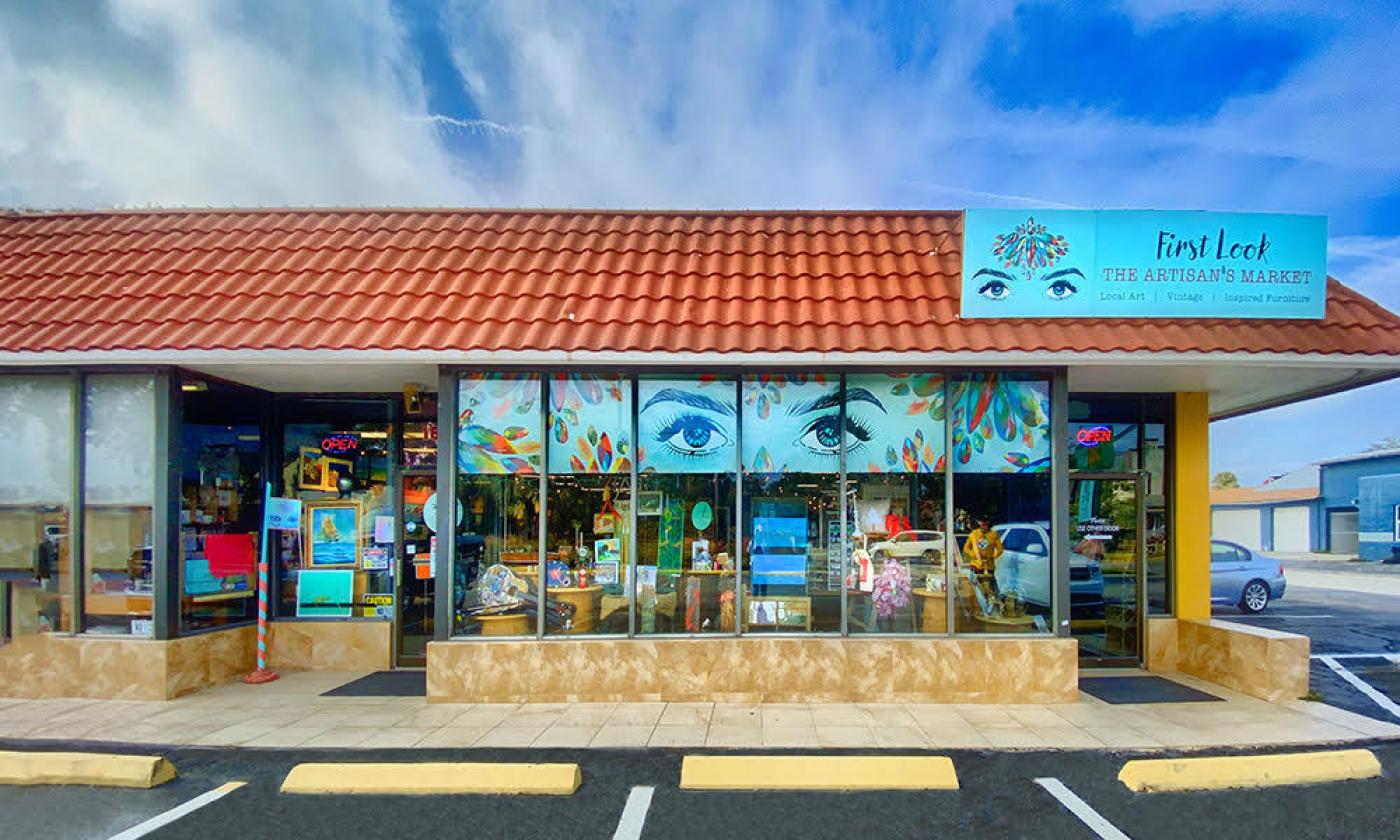 Currently closed.
Tue - Sat:
10:00 am - 6:00 pm
First Look, the Artisan's Market has PERMANTELY CLOSED.
First Look, the Artisan's Market provides booths to a variety of local artisans and artists. Vendor/artists include photographers, painters, potters, silversmiths, and artisans of many mediums. Visitors find uncommon hand-crafted souvenirs, special home decor items, and unique gifts.
The market is located less than a mile and a half from the plaza in historic St. Augustine and free parking is provided in front of the building.
Currently closed.
Tue - Sat:
10:00 am - 6:00 pm