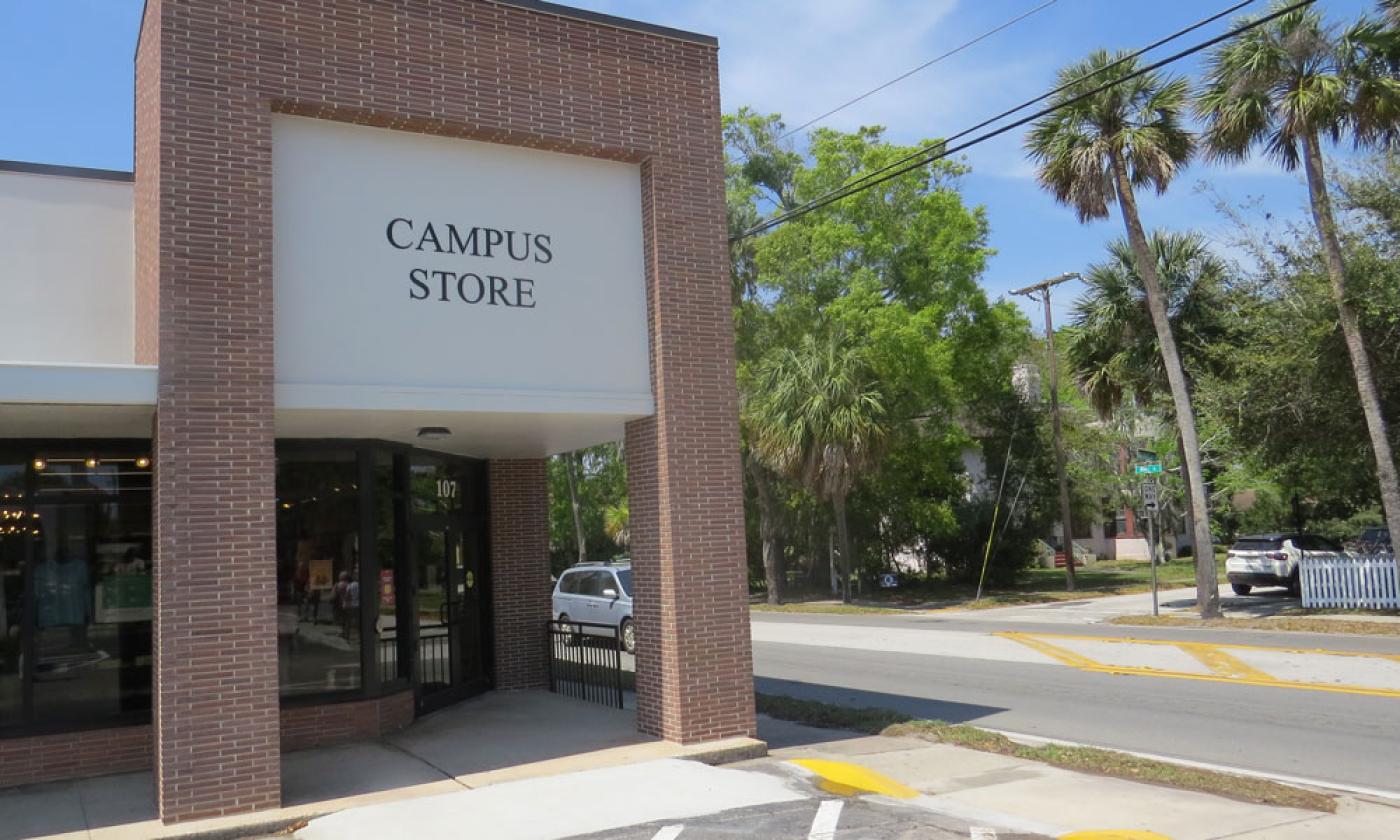 Currently closed.
Mon - Fri:
9:00 am - 4:00 pm
The Campus Store for Flagler College sells items of most importance to Flagler students and their families, such as text books, clothing, and gifts.
In addition, the Campus Store offers things that would be of interest to the general tourist, including assorted toiletries and necessity items, books for adults and kids, paper, pens, notebooks, and snacks. The Campus Store also offers electronic devices and accessories and may be the best first stop for those who forgot a cord or USB device when they packed for their trip.
The Campus Store is open from 9:00 a.m. to 4:00 p.m. on Monday through Friday.
Currently closed.
Mon - Fri:
9:00 am - 4:00 pm