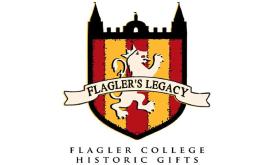 Currently closed.
Sun - Thu:
10:00 am - 6:00 pm
Fri - Sat:
10:00 am - 7:00 pm
Flagler's Legacy Gifts store offers the latest in Flagler College gear for students, alumni, friends and family, and people who are just interested in St. Augustine's local college. Here, patrons can find Flagler College souvenirs  in just about every form imaginable. They have the usual souvenir items like keychains, magnets, ornaments, and tote bags. From there, it expands to more obscure items like cell phone holders, baby socks, ties, and yes, even a cutting board bearing the Flagler College insignia.
Another feature of the Flagler's Legacy Gifts are books and items related to Henry Flagler and his famous Hotel Ponce de Leon which now serves as the campus for Flagler College. Books tell about the history of the famous entrepreneur who put St. Augustine on the map, and how the college became what it is today.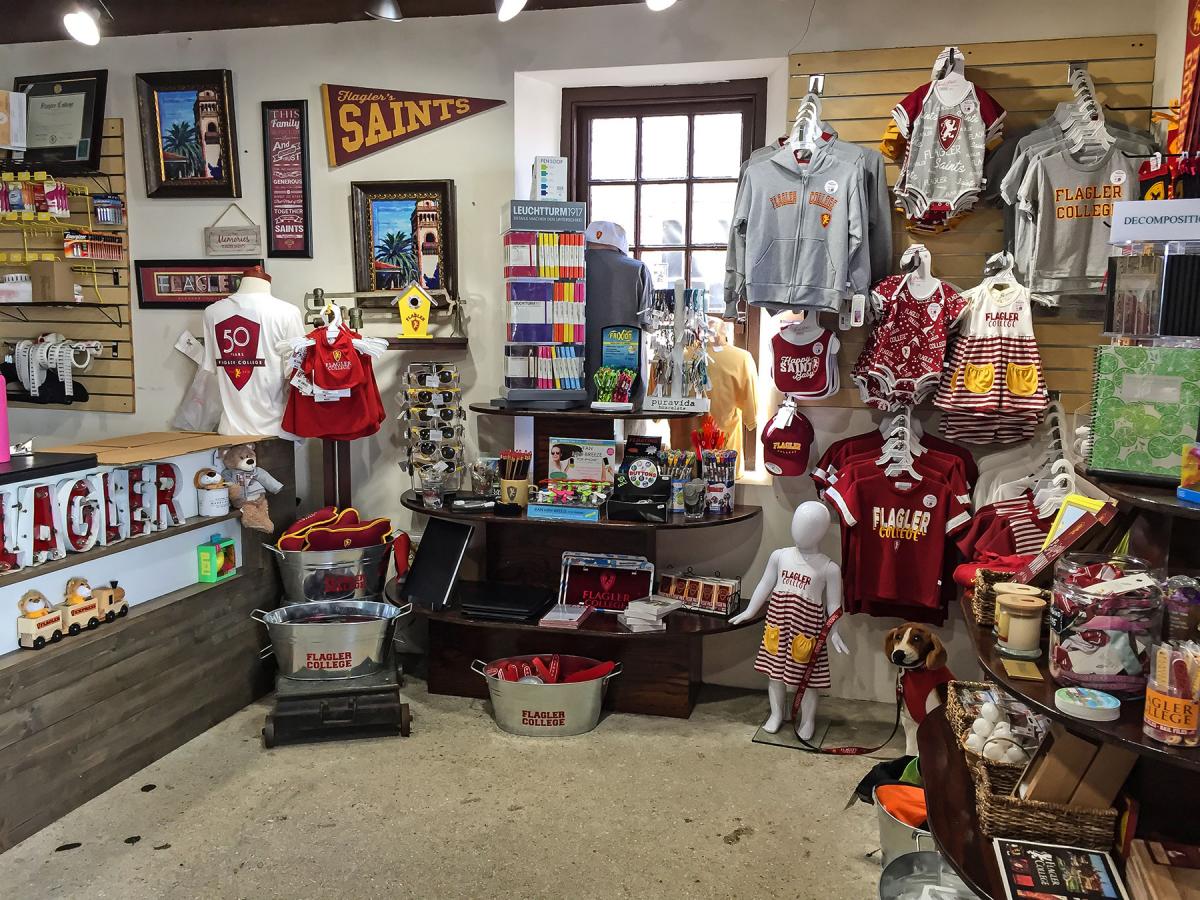 Flagler's Legacy Gifts also has a lot in the way of Flagler College clothing so that you can rep the college no matter where you are. T-shirts, athletic gear, alumni clothing, jackets, hats and more are favorites for students and their families and friends. 
Flagler's Legacy Gifts store opened in 2000 after students in the student organization called Enactus [formally called, SIFE (Students in Free Enterprise)] saw an opportunity to expand the knowledge of Flagler College and learn how to run a business, as well as generate revenue for the college. The store has taken off and now offers over 300 custom gifts and souvenirs.There is also a smaller gift shop in the Rotunda of Flagler College and tours of the historic building are available there as well.
The shop is located on St. George Street in the historic district.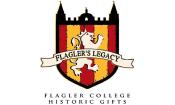 Currently closed.
Sun - Thu:
10:00 am - 6:00 pm
Fri - Sat:
10:00 am - 7:00 pm