Gifted Cork & Gourmet
64 Hypolita Street, Suite A, St. Augustine, FL, 32084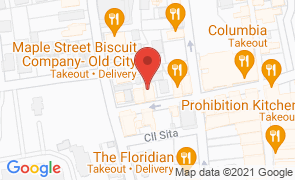 Hours
of Operation
Sun:
12:00 pm - 5:00 pm

Mon - Thu:
11:00 am - 7:00 pm

Fri:
11:00 am - 10:00 pm

Sat:
12:00 am - 5:30 pm

Designed for wine lovers, The Gifted Cork & Gourmet offers something for every palate. The wines at this boutique are from all over the world, including Argentina, Italy, Spain, New Zealand. With over 500 different wines from around the globe, the Gifted Cork & Gourmet strives to offer that special flavor for every customer. Their knowledgeable staff are available to help customers choose the right wine.

This cozy shop offers a large selection of boutique wines and gourmet treats — including a large variety of cheese, wine accessories, unique gifts, wine gift baskets, and decorations. 

No Reviews Yet...

Be the first to Review Gifted Cork & Gourmet!




Restaurants
Near Gifted Cork & Gourmet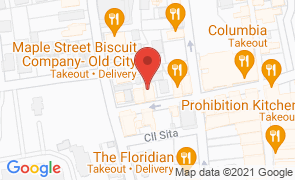 Gifted Cork & Gourmet
64 Hypolita Street, Suite A, St. Augustine, FL, 32084
(904) 810-1083
Hours
of Operation
Sun:
12:00 pm - 5:00 pm

Mon - Thu:
11:00 am - 7:00 pm

Fri:
11:00 am - 10:00 pm

Sat:
12:00 am - 5:30 pm