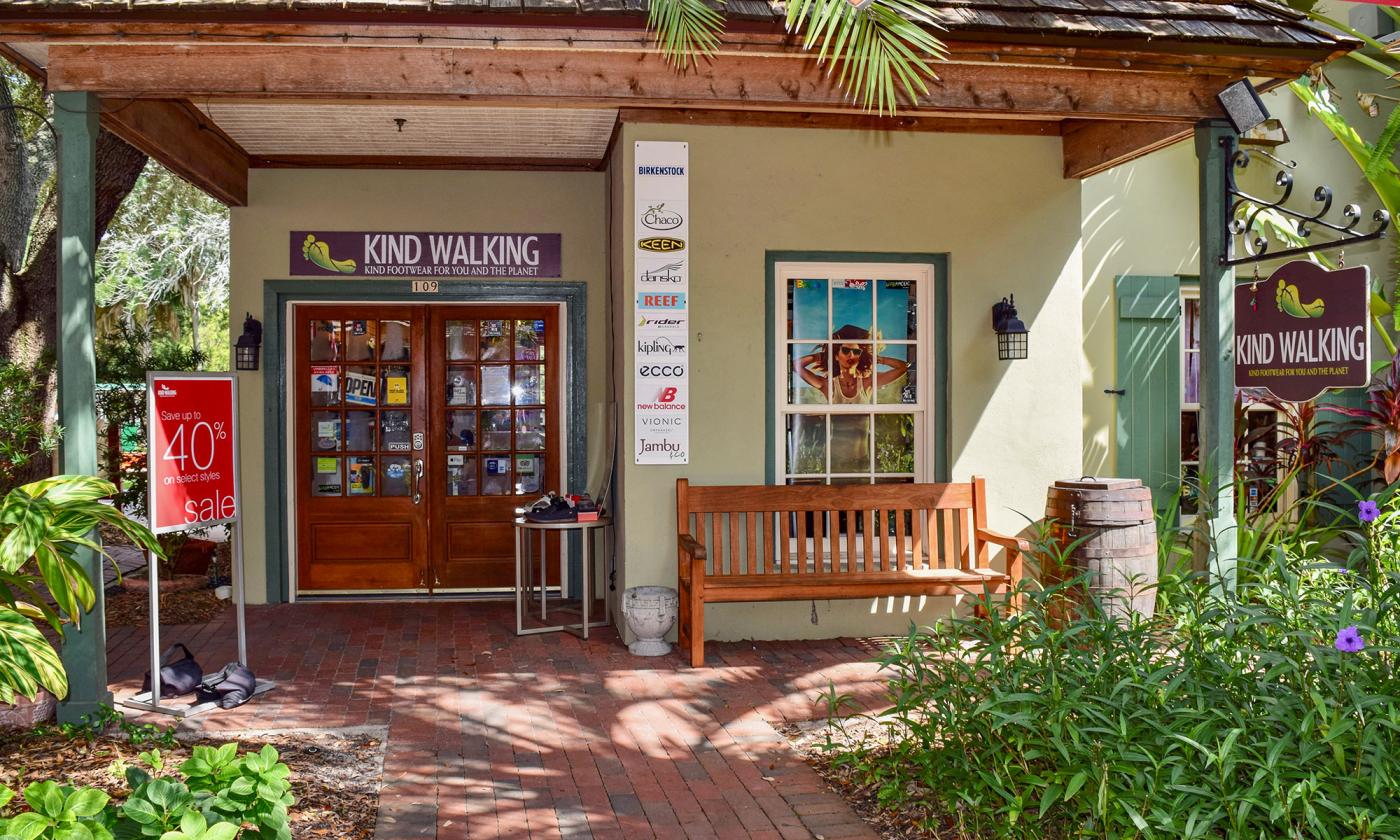 Currently closed.
Sun - Fri:
10:30 am - 6:00 pm
Kind Walking is located at 2 St. George Street and is St. Augustine's premier comfort footwear store. The store opened in 2012 after taking over a Birkenstock location. Kind Walking is St. Augustine's largest, and only, Birkenstock retailer.
Popular brands such as Birkenstock, Vionic, New Balance, Chaco, Merrell and many more can be found at Kind Walking. Kind Walking also offers eco-friendly and vegan-friendly shoes.
For additional info please call (904) 829-3535.
Currently closed.
Sun - Fri:
10:30 am - 6:00 pm