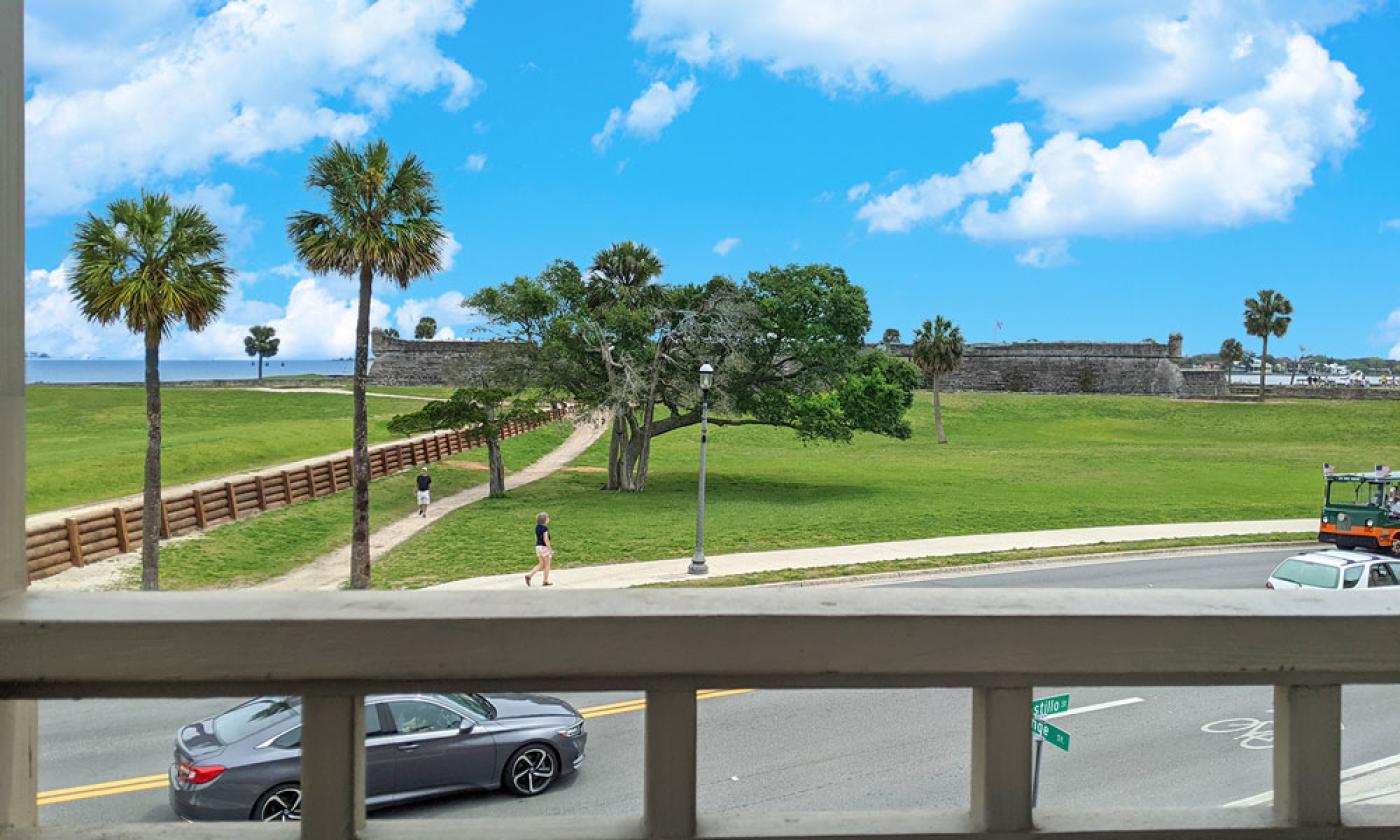 Wed - Sun:
11:00 am - 10:00 pm
Sainte-George Restaurant at 1 St. George Street, sits at the entrance to America's Oldest City. The location heralds the restaurant's old-world charm and their chef's merging of the best of European and American Cuisines.
Sainte-George Restaurant serves breakfast, lunch, and dinner with excellent service at the tables inside on the first and second floors and outside on the second-floor covered deck.
For breakfast, the Sainte-George restaurant essentially presents brunch, five days a week beginning at 9:00 a.m. They offer coffee three ways: latte, espresso, and Americano plus juice, mimosas, and breakfast inspired beers. Breakfast foods include pastries and breads, full breakfasts, and a Sainte-George parfait.
Lunch includes soups, salads, and snacks — such as sliders or a charcuterie board, plus main-course sandwiches and bowls. Their dinner menu begins with classic and unique starters (such as a lobster corn dog), moves on to soups and salads, and continues with main dishes that include burgers, seared tuna or salmon, and a vegetable bowl.
Wed - Sun:
11:00 am - 10:00 pm