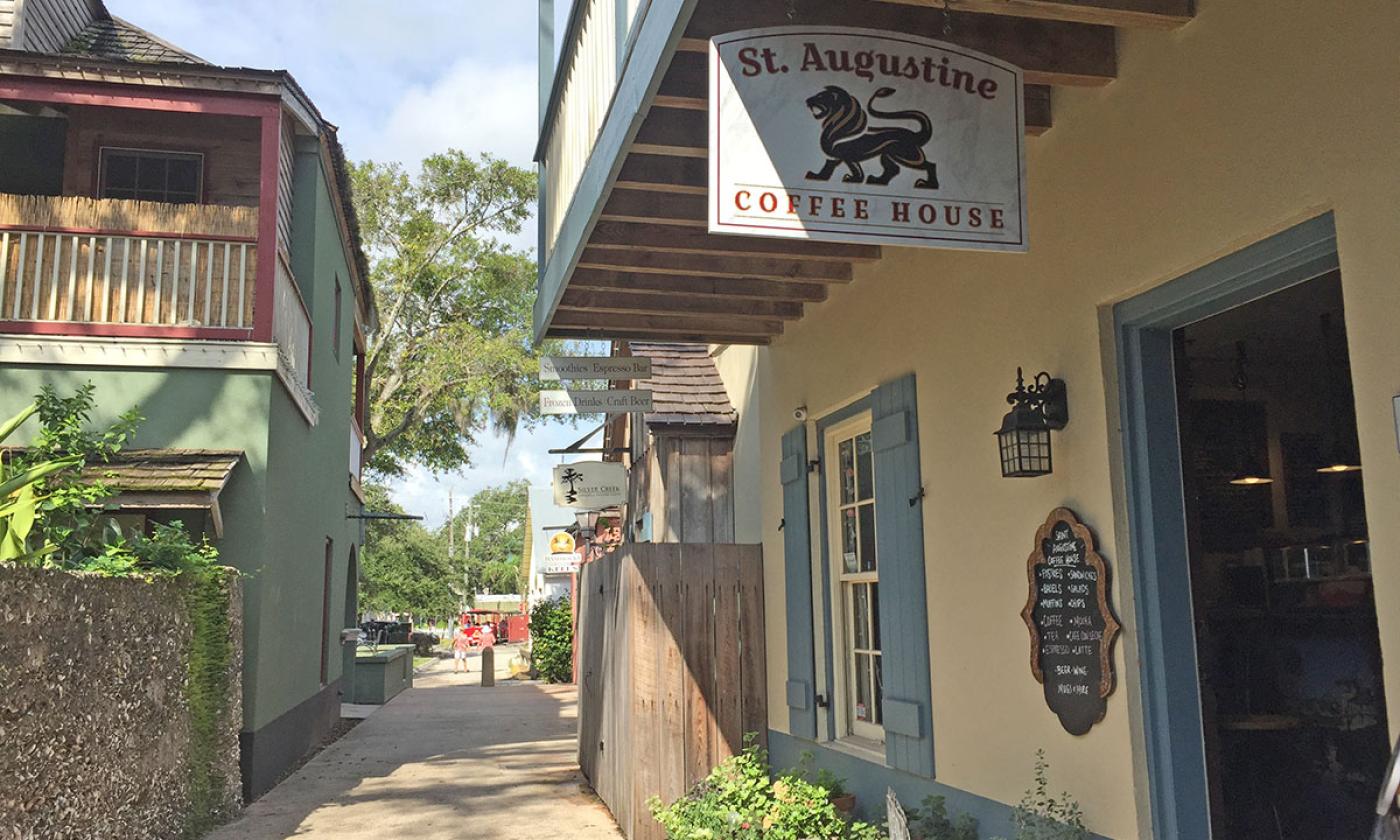 Mon - Thu:
8:00 am - 8:00 pm
Fri - Sat:
8:00 am - 9:30 pm
St. Augustine Coffee House is a local coffee shop that can be found 6 St. George Street. Visitors may enter from the alley across from the Oldest Wooden Schoolhouse, or from the courtyard near Old City Gates. A small amount of seating is available inside, including one counter space, and two tables are situated outside.
Whether it's hot outside or cold, whether one enjoys coffee or something with a different kind of kick, there are many options at St. Augustine Coffee House.
The counter is decked out with home-made brownies, crumb cakes, and a variety of cakes and desserts. There are also offer sandwiches and other choices for a grab n' go or sit n' enjoy lunch in the Historic District.
In addition to coffee, juice, and soft drinks, St. Augustine Coffee House offers wine and local craft beers, plus two chillers provide frozen margaritas and frozen sangrias.
WiFi is available if you want to hang out and get some work done; just keep in mind the space is minimal and at some times of the year, the atmosphere may be too busy. And certainly on a rainy day, seating options will be few, but when the weather is optimal, the outside tables are an exceptional place to sit and watch squirrels chase each other along the coquina wall.
Mon - Thu:
8:00 am - 8:00 pm
Fri - Sat:
8:00 am - 9:30 pm