Meili Old Town Tours
Meet at the Love Tree on Cordova
6 Cordova Street, St. Augustine, FL, 32084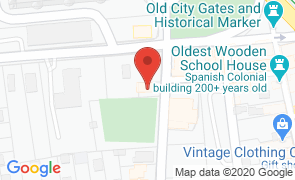 Hours
of Operation
See their website and Facebook for times.
Named after the Norse god of travelers, Meili Old Town Tours offers tours of the Ancient City combined with age-appropriate adventures. Meili's ghost tours are presented by a "Ghostbuster," dressed to take on any unfriendly ghosts and able to give all tourists and travelers an excellent ghost adventure. Knowledgeable about all of the most haunting stories in St. Augustine's Historic Downtown, the ghostbusin' guide will share stories not often spoken and will remain diligent and ready to bust spiritual heads to protect the living.

 

 

No Reviews Yet...

Be the first to Review Meili Old Town Tours!




Restaurants
Near Meili Old Town Tours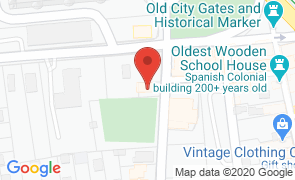 Meili Old Town Tours
Meet at the Love Tree on Cordova
6 Cordova Street, St. Augustine, FL, 32084
(904) 365-9021