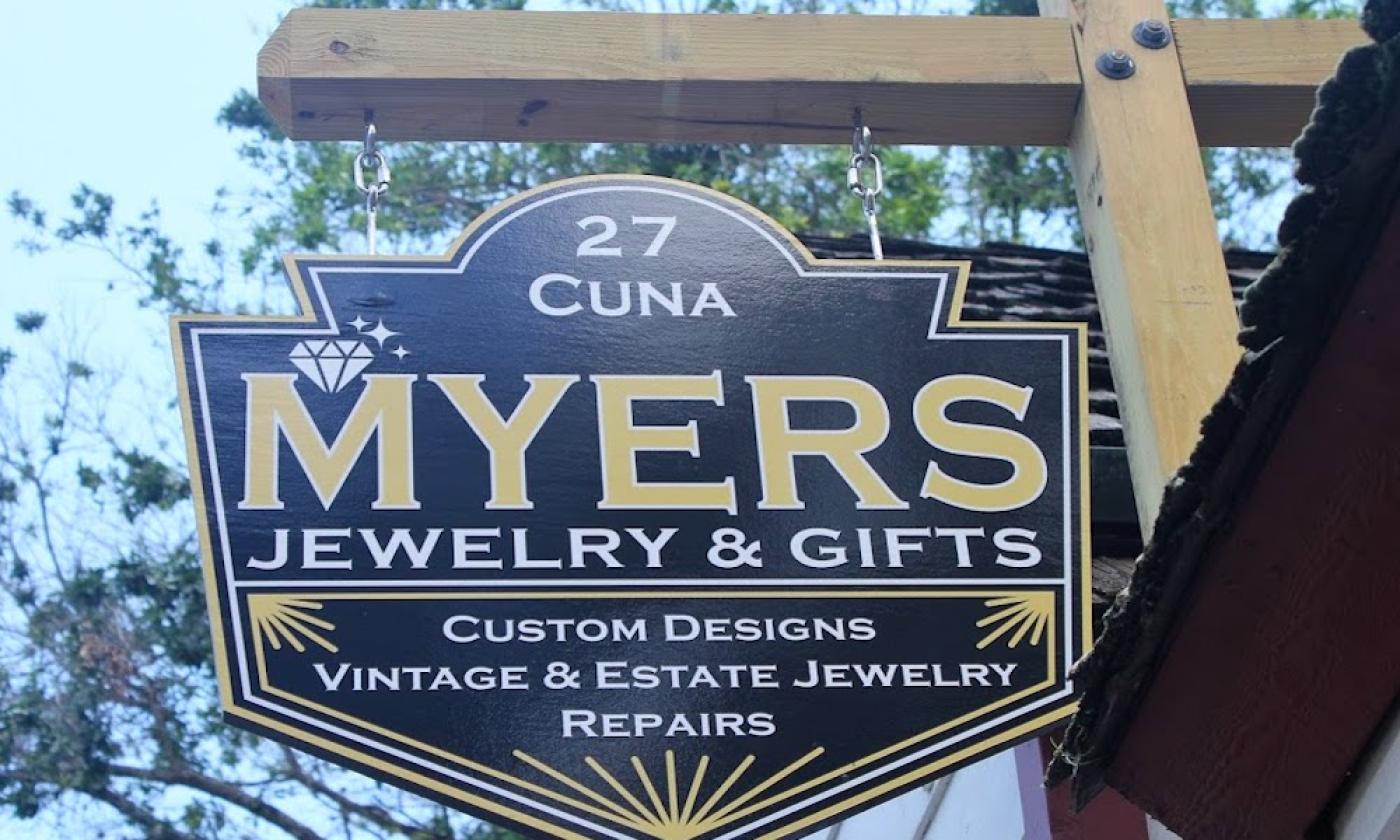 Currently closed.
Mon - Tue:
12:00 pm - 6:00 pm
Thu - Sat:
12:00 pm - 6:00 pm
This jewelry shop in historic downtown is way more than just watch battery replacement and ring sizing. Here, guests are also offered onsite jewelry repair, custom fabrication, custom, vintage, estate and artisan jewelry, watch cleaning and repair, as well as handmade gifts.
A talented jeweler and craftsman, owner Leonard "Lenny" Myers, offers custom jewelry fabrication in gold or silver using the lost wax process or traditional metalsmithing techniques. Guests that have a design ready, or an idea for a custom piece such as a ring, pendant, earrings, or bracelet, can call to schedule an appointment to discuss different options for creating the piece.
Myers Jewelry and Gifts is a small shop known for personalized service.
Currently closed.
Mon - Tue:
12:00 pm - 6:00 pm
Thu - Sat:
12:00 pm - 6:00 pm