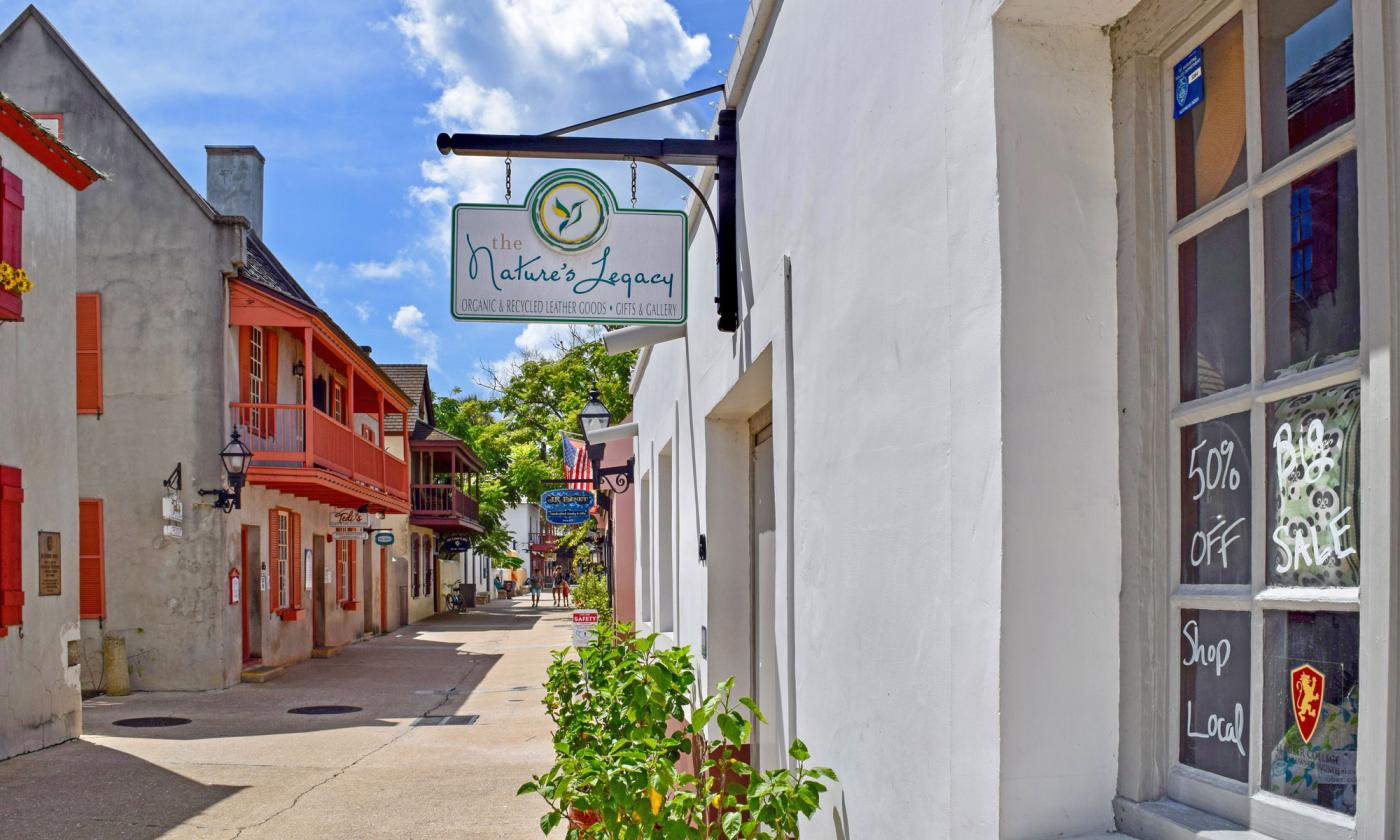 Currently closed.
Thu - Sat:
11:30 am - 5:30 pm
A shop and gallery, The Nature's Legacy showcases unique, up cycled, organic, recycled leather goods, gifts and local art on St. George Street. Visitors can shop for items such as bags, wallets, backpacks, jewelry, sun catchers, bath items, watches, and candles.
Featured local artisans include The Hippie Wick Chick, Stoned Handmade, and Lauren Ehlers Art while nationally featured brands include Hobo, INK + ALLOY, and Bungalow 360.
Whether visitors are shopping for local treasures or nationally branded treats, The Nature's Legacy is a one-stop shop for gifts and goodies.
Currently closed.
Thu - Sat:
11:30 am - 5:30 pm