A Night Among Ghosts
76 Spanish Street, St. Augustine, FL, 32084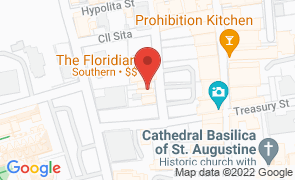 Hours
of Operation
Sun:
2:00 pm - 8:00 pm

Mon - Wed:
Closed

Thu - Sat:
2:00 pm - 8:00 pm

Office hours above. Tours run later.
As seen on the Travel Channel, A Night Among Ghosts is a fully investigative experience combining a captivating mix of deep-rooted, researched histories and haunted locations. Each group reaches beyond history while attempting to communicate with those on the other side utilizing intuitive techniques, Victorian Spiritualism practices, and modern paranormal equipment.

Investigative Ghost Hunt / $65 / Thursdays - Saturdays at 10:00 p.m. This three-hour tour takes up to 13 guests around the streets of St. Augustine.

Ghostly Scavenger Hunt / $15 - $25 / Thursdays - Sundays from 6 - 8 p.m. On this two-hour unique and ghostly experience, guests encounter haunted locations both famed and obscure while following the clues and solving mysteries that guide them to each destination.  This is an all-ages experience, and children under six years of age are free.

History and Ghost Walk Tour / $30.00 / Thursdays - Saturdays at 8:00 p.m. Suitable for those 13 and older, this tour takes a maximum of 15 people. The guide presents history and haunts that have been thoroughly researched.
Restaurants
Near A Night Among Ghosts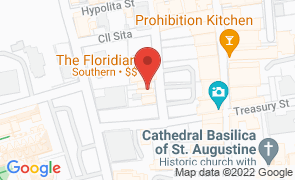 A Night Among Ghosts
76 Spanish Street, St. Augustine, FL, 32084
(904) 217-9164
Hours
of Operation
Sun:
2:00 pm - 8:00 pm

Mon - Wed:
Closed

Thu - Sat:
2:00 pm - 8:00 pm