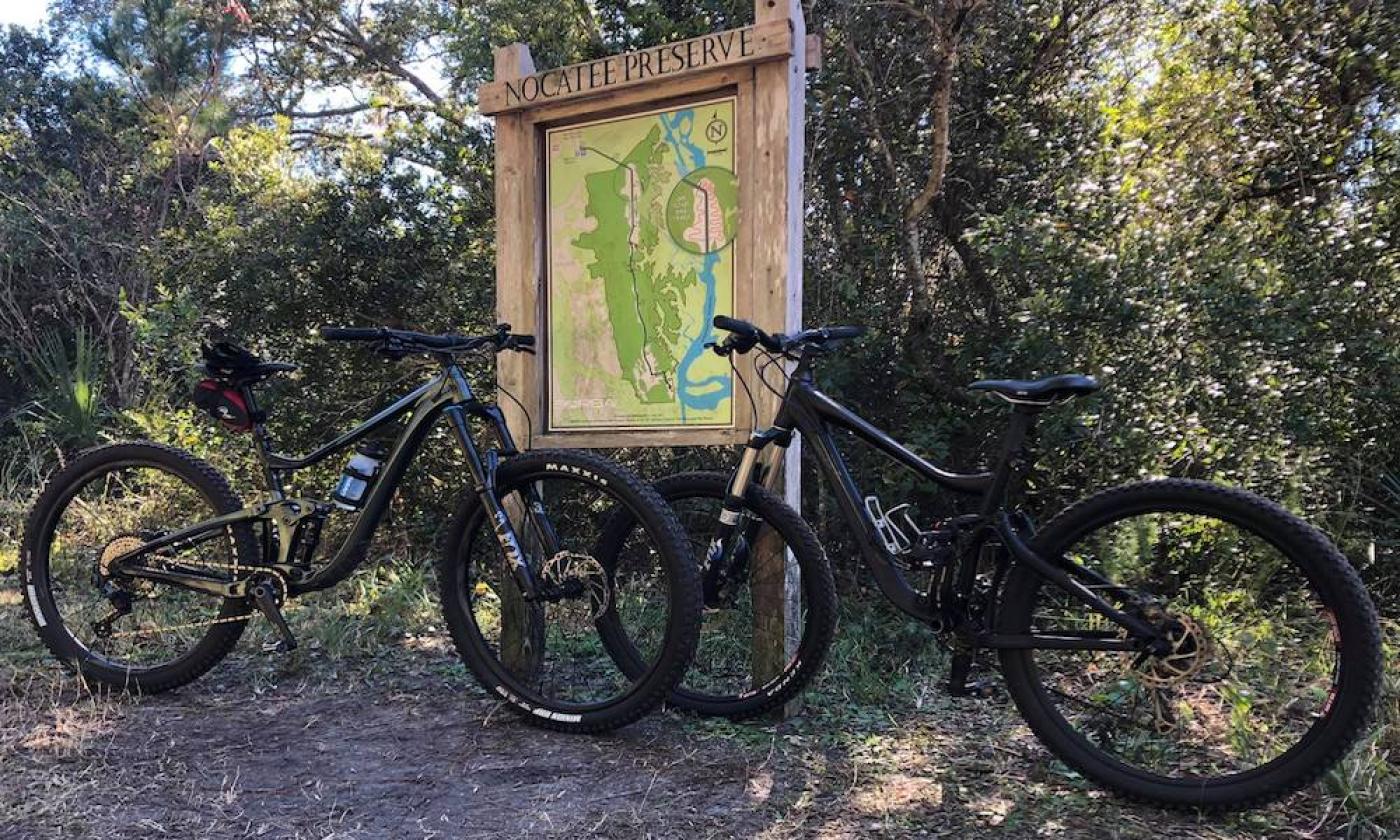 Open daily dawn until dusk.
The natural, three miles of unpaved trails at Nocatee Preserve and Mountain Bike Trail are ideal for walking, jogging, mountain biking, bird watching, photographing nature, or horseback riding. Located just south of Davis Park and near Ponte Vedra High School, the trailhead offers parking for vehicles and horse trailers, as well as restroom facilities.
Visitors can enjoy a picnic at Davis Park and then spend hours exploring Nocatee's serene beauty by hiking through the preserve trail and connecting with nature, or, biking the trail.
The Preserve is situated south of the Palm Valley Bridge on the natural estuary directly across from the Guana Preserve.
Open daily dawn until dusk.