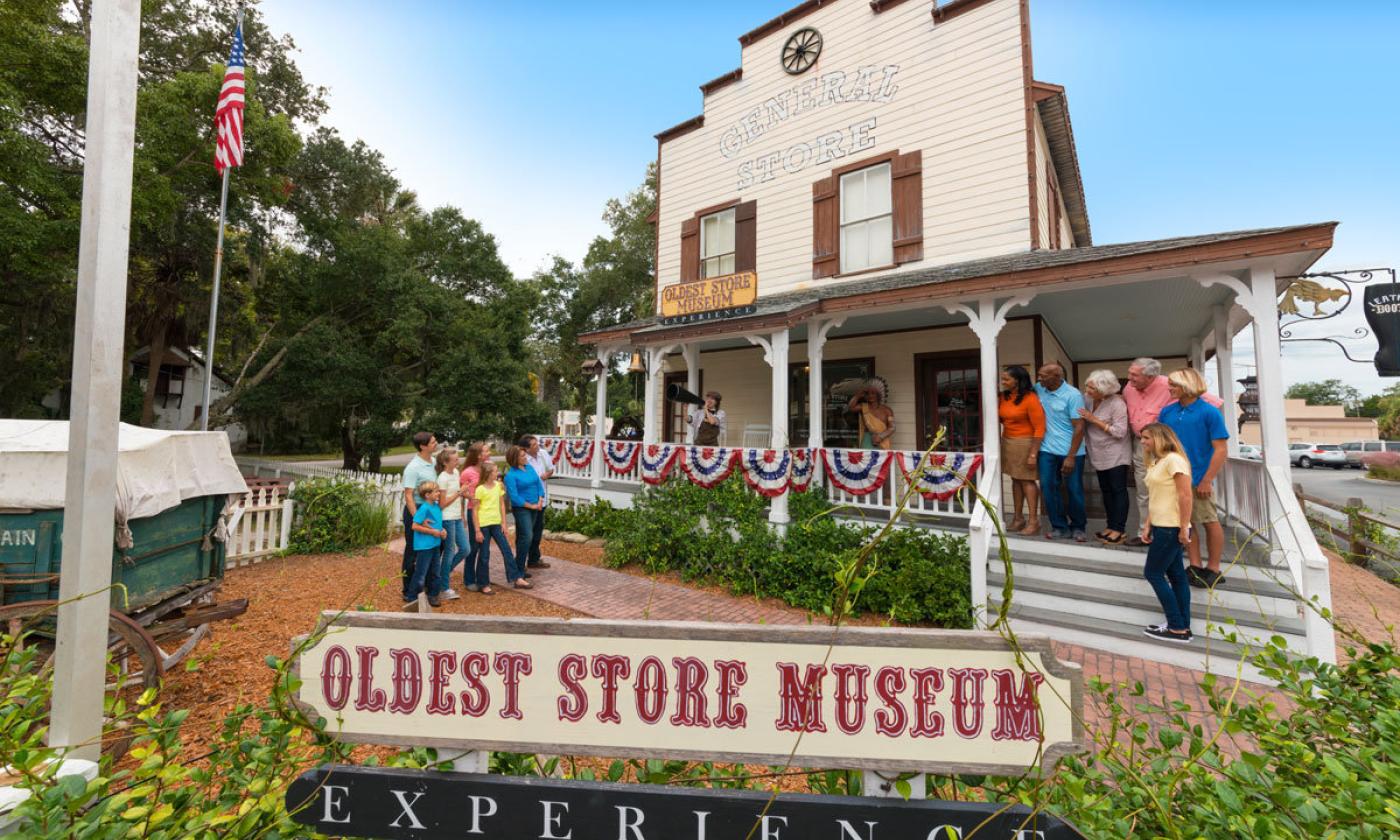 Currently closed.
Mon - Sun:
9:00 am - 4:30 pm
The Oldest Store Museum re-creates the original St. Augustine general store that was operated by C.F. Hamblen in 1908. Exploring this extensive collection of authentic products is like stepping into a Sears and Roebuck catalog from the early 20th century.
Living history tour guides act the parts of clerks and salesmen as they demonstrate the latest inventions for turn-of-the-century "modern" living -- everything from tonics to unicycles to a goat-powered washing machine. The collection features vintage farm equipment, collars and corsets, "health underwear", a corn sheller, a grain thresher, and all sorts of elixirs, including the ever-popular worm syrup.
The Museum opens at 9:00 a.m. daily and closes at 5:00 p.m. throughout the fall and winter, and from 9:00 a.m. to 5:30 p.m. from Memorial Day weekend through Labor Day Weekend. Tours start every twenty minutes until closing.
The Oldest Store Museum is open every day except Christmas. They do close at 4:30 on July 4th, and at 3:00 on Easter, Thanksgiving, and Christmas Eve.
About the Oldest Store Museum
The Oldest Store Museum preserved and cataloged thousands of pieces of 19th and early 20th-century store items that have been in an actual C.F. Hamblen Store in St. Augustine. During the three years it took to develop the museum, they recreated a general store of that period using original counters, displays, and merchandise.
Currently closed.
Mon - Sun:
9:00 am - 4:30 pm
Have a Question?