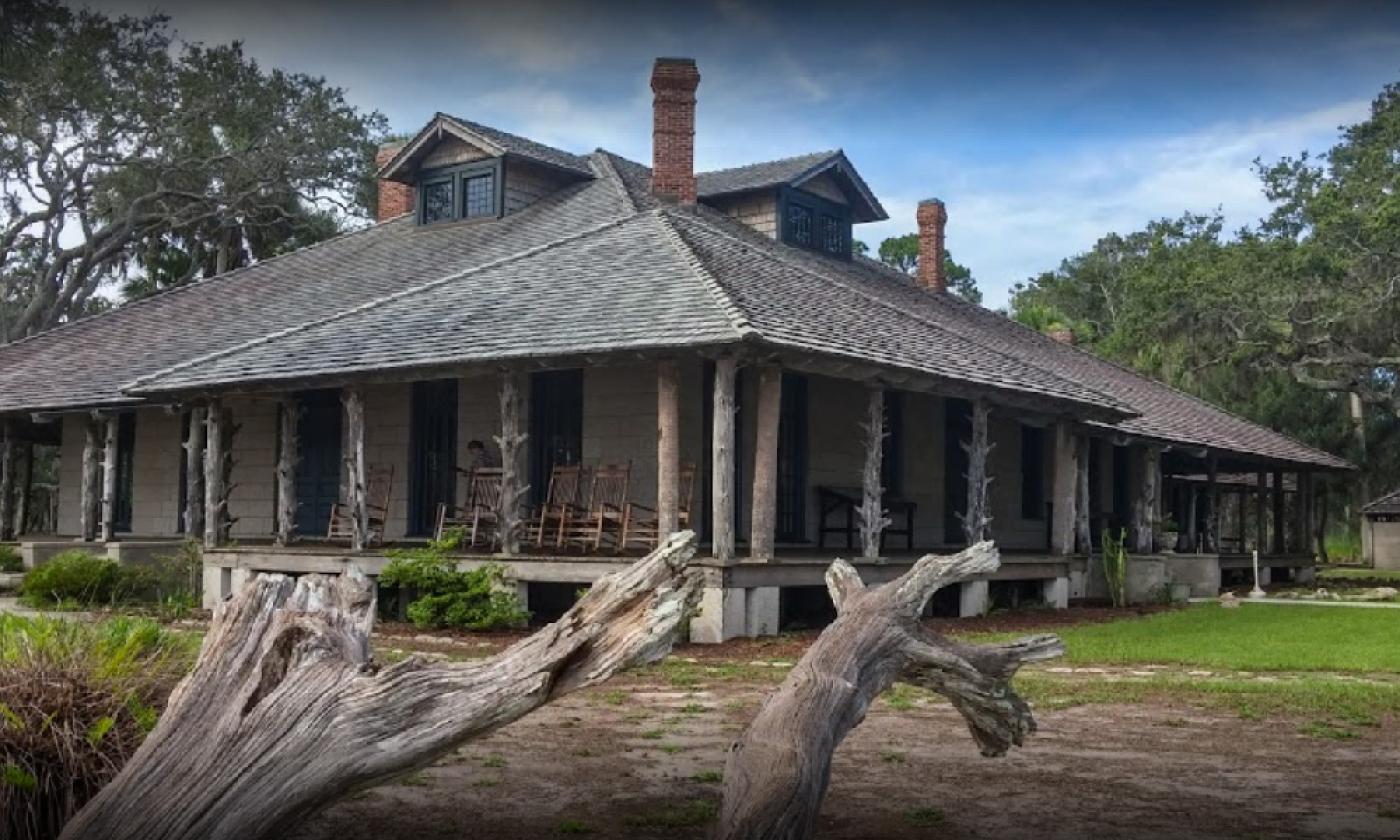 Currently closed.
Mon - Sun:
7:00 am - 6:00 pm
Open from 7 a.m. to 6 p.m. except for Thanksgiving and Christmas.
Flagler County's Princess Place Preserve encompasses and protects Cherokee Creek, the oldest European homestead in the county. In 1791, the King of Spain granted the land to Francisco Pellicer, who created an orange grove on the property, which became known as Cherokee Creek. Nearly 100 years later, Cherokee Creek  passed into the hands of Henry Cutting, who then had an Adirondack-style lodge built on the shores of the Matanzas River, using local materials.
The lodge is Flagler County's oldest intact structure and is now on the list of the U.S. National Register of Historic Places. Those interested in the buildings and history of the Princess Place Preserve may take a tour of the property, at 2:00 p.m. on Fridays, Saturdays, and Sundays (weather permitting).
In addition to the classic lodge and grounds, Princess Place Preserve offers 1500 acres and more than five miles of hiking and equestrian trails, cottages, campsites, and docks for canoes and kayaks. (No motorized vessels allowed.) Located at the confluence of Pellicer Creek and the Matanzas River, Princess Place Preserve presents an excellent opportunity for birders, campers, fishermen, and those who hope to glimpse wildlife. Natural areas within the park include a salt marsh, artesian spring, and live oak stand.
As for the name "Princess Place," after Henry died, his widow Angela married an exiled Russian prince. Together, they lived in Cherokee Grove, entertaining royalty in a royal setting, leading to the name Princess Place. The homestead became a park in 1993.
The park's hiking trails, picnic tables, and restroom facilities are free for all day visitors. Dogs are welcome as long as they remain on a leash.
There is a fee for use of the camping sites, cottages, equestrian camping, and event grounds. To make reservations, or to schedule a wedding or event at Princess Place Preserve, call (386) 318-4020. Dogs may not stay in the cottages.
Currently closed.
Mon - Sun:
7:00 am - 6:00 pm
Open from 7 a.m. to 6 p.m. except for Thanksgiving and Christmas.