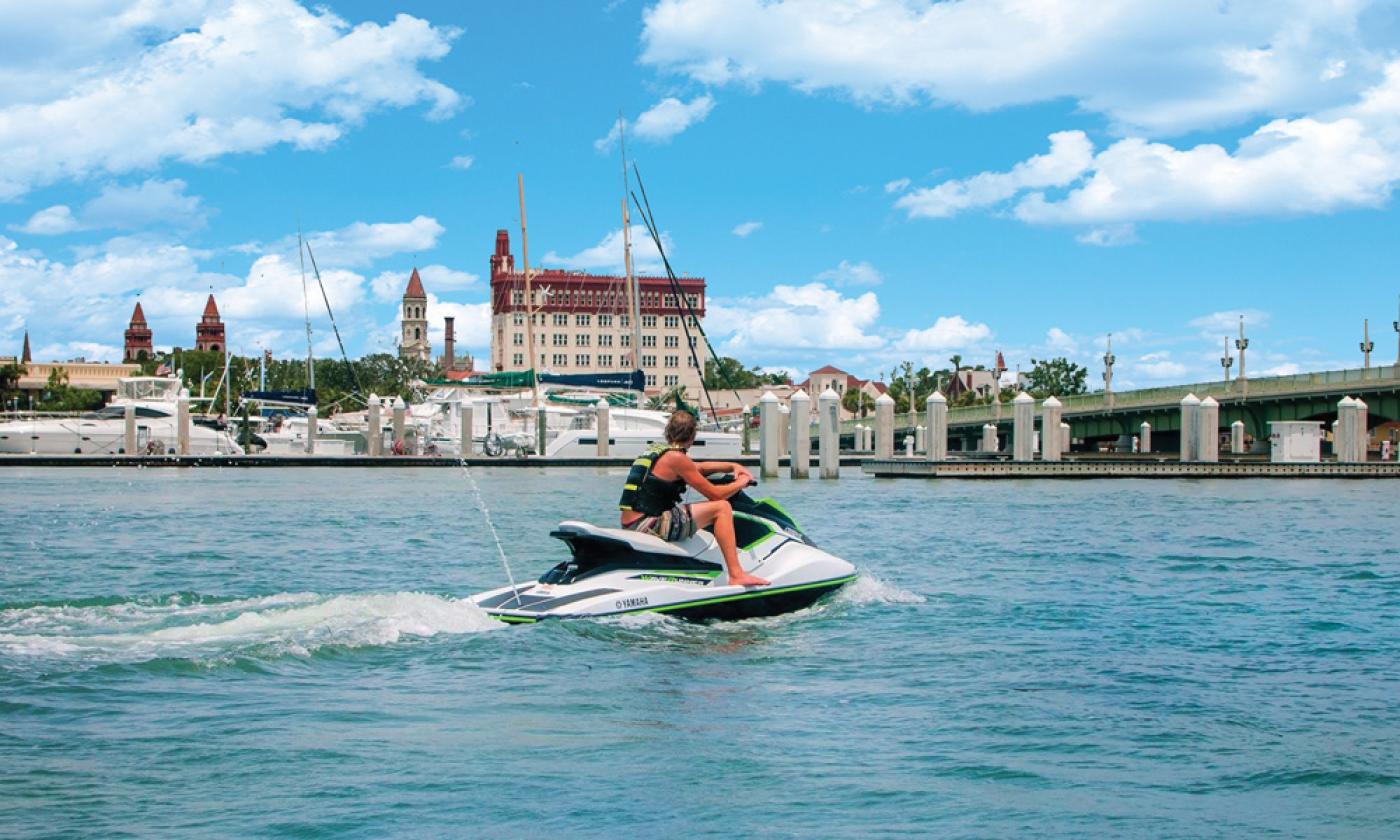 Raging Water Sports is located at the Cats Paw Marina in historic St. Augustine, Florida. Visitors will find a laid back old Florida atmosphere and exciting water sports. Jet off and explore the historic city of St. Augustine by water, either on your own tour or one of the customized guided tours.
The riding area at Raging Water Sports is the beautiful Intracoastal Waterway, which includes the Matanzas River to the south and the scenic Tolomato River to the north. Travel north through Guana State Park and experience a scenic view of the inland waterway as it looked back in the days of Ponce De Leon.
Head south by the historic bayfront toward Fort Matanzas and Matanzas Inlet. Either direction, there is an abundance of marine and wildlife to see such as pelicans, ospreys and a large variety of gulls and terns. Visitors may even catch sight of a Bottle Nosed Dolphin or Manatees during the summer months.
Call Raging Water Sports in St. Augustine, Florida to secure a rental or book a guided tour on the water.