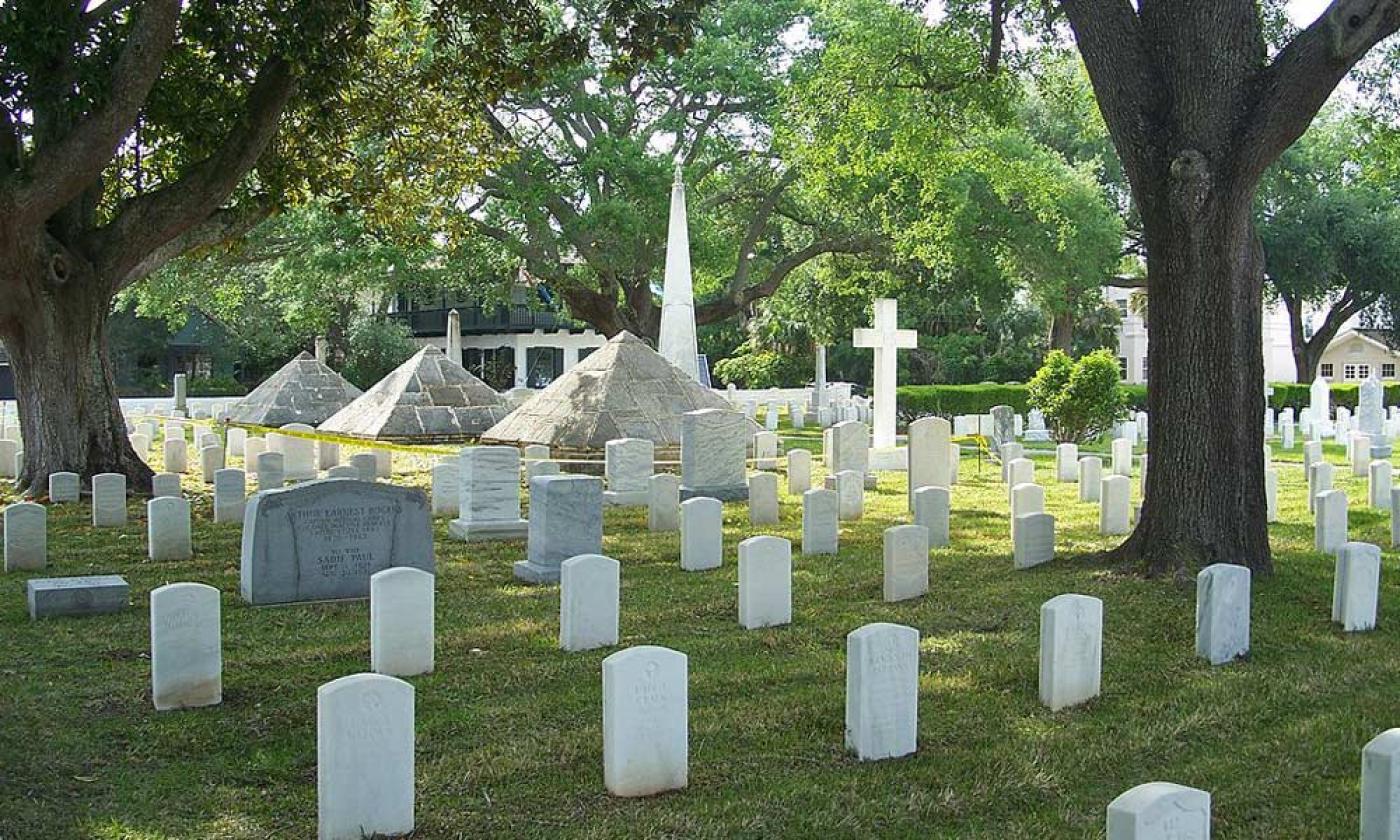 The St. Augustine National Cemetery is located on the grounds of St. Francis Barracks, which is an active military installation and the state headquarters of the Florida National Guard.
The 1.4-acre cemetery has had 2,788 interments since 1828 when the first burials took place. These were soldiers stationed at St. Francis Barracks who were veterans of the Florida Indian Wars.
In 1842, three coquina pyramids were erected in the cemetery to mark the end of the Second Seminole War. These are known as the Dade Monument (after Major Francis L. Dade), and beneath them are buried more than 1,400 soldiers who died during those wars.
After the American Civil War, the cemetery was expanded and improved, and in 1881 it became a National Cemetery. In 1970, it was included in the National Historic Landmark historic district that encompasses the oldest part of the city.