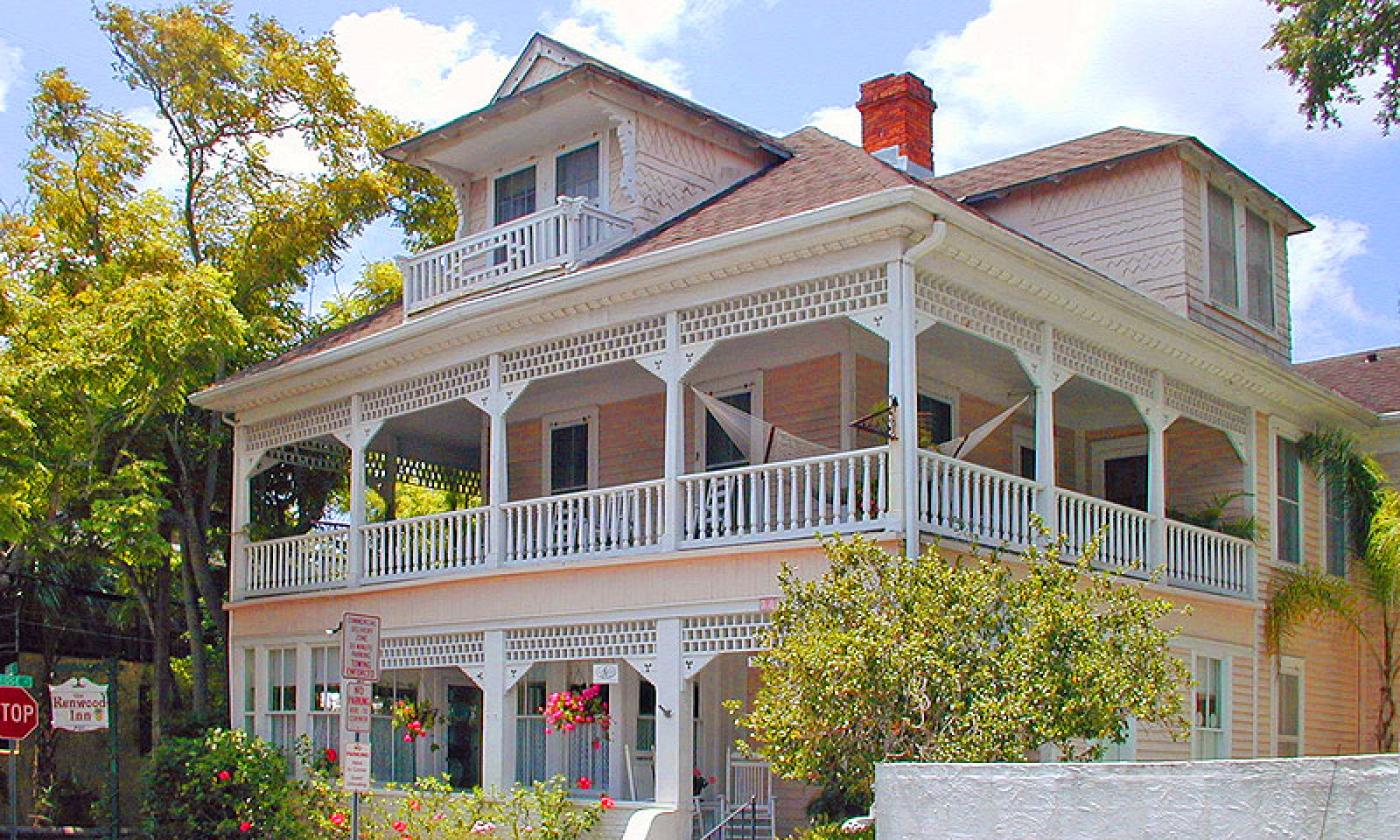 St. Augustine's oldest bed and breakfast inn has been welcoming guests since 1886. This impressive three-story structure is a true historic B&B, nestled in the historic downtown close to shops, galleries, attractions, and fine dining. An excellent choice when celebrating a honeymoon, girl's weekend, golfing trip, romantic getaway, or long-awaited vacation, the Kenwood Inn is a luxurious historic bed and breakfast with modern amenities.
Kenwood Inn has 14 elegant guest rooms or suites to choose from — all with private baths. These suites are both comfortable and beautifully decorated with antiques and reproductions. Some rooms have ambient-flame fireplaces and some suites offer two bathrooms. Breakfast is served every morning from 8:30 to 9:30 a.m., and can be enjoyed in the dining room or on the covered porch overlooking the koi pond. For an additional fee, breakfast can be delivered to the guest's room. Each evening, guests are invited to enjoy a complimentary wine social from 4:00 to 6:00 p.m.
The rooms at the Kenwood Inn provide a number of options for size and amenities. The Bayview Grand Suite on the 3rd floor easily welcomes 4 guests in two bedrooms and a living room and includes a private porch; Caitlin's Suite offers two adjoining rooms and can also sleep 4; while the Captain's Suite for one or two features a tiled shower with multiple shower heads, a sitting area, and a balcony.
In addition to the charming koi pond, the Kenwood Inn has a saltwater swimming pool within a private brick-walled courtyard and surrounded by a large patio furnished with lounge chairs and dining tables.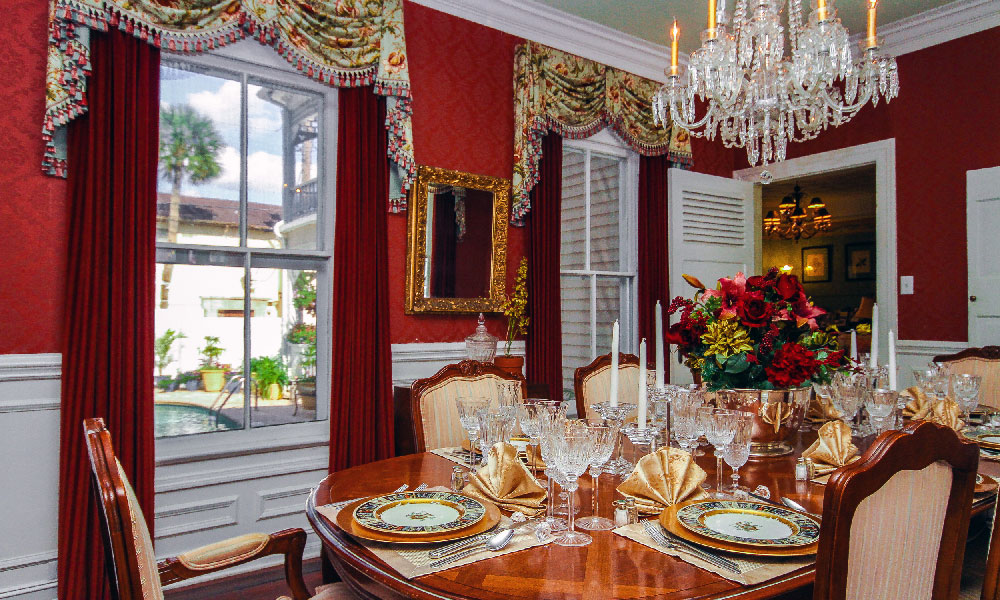 Weddings at the Kenwood
The Kenwood Inn also hosts intimate weddings and events on their property. An ideal setting for a wedding, vow renewal, or special celebration, the Kenwood can accommodate almost any request.The 280-square foot dining room is the perfect venue for up to 12 to 16 people, and the Inn's two living rooms, sunroom, walled courtyard and pool patio are also ideal spots for a wedding ceremony, cocktail reception, retreat, or casual gathering. Call them at (904) 824-2116 for more details.
Amenities: This dog-friendly inn offers free parking, free high-speed wifi, cable service, a hair dryer in each room, and a centrally-located ironing station.