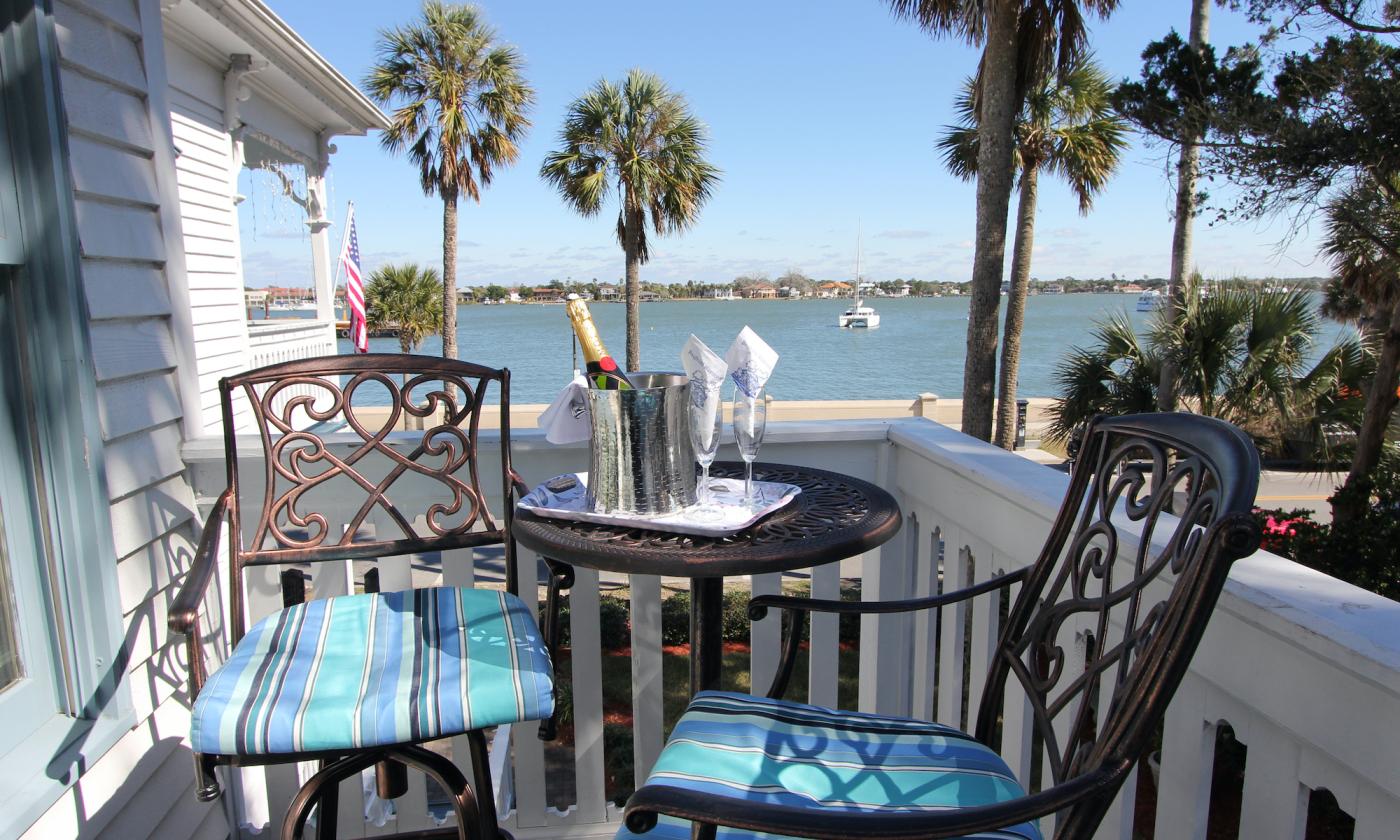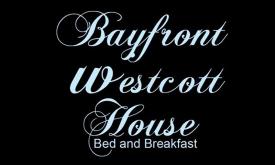 Bayfront Westcott House, on St. Augustine's bayfront, is a 16-room, full-service romantic bed and breakfast. Every room has a private entrance; most rooms have a Jacuzzi tub, electric fireplace, and outdoor sitting area. The Inn celebrates the luxury of privacy but offers ample social opportunities to those wishing for such. TripAdvisor Reader Reviews have rated the Bayfront Wescott House as the #1 B & B in the U.S. There, guests enjoy exclusive local deals and stellar concierge service.
Westcott House, located just south of the Municipal Marina, was built in 1880 as a private residence for Dr. John Westcott who was well known for his prominent military career, interests in transportation and politics, and research efforts in the cause and cure of yellow fever. He was a land surveyor for the St. Johns Railroad (whose tracks spread from the San Sebastian River to Tocoi) and was a heavy hitter in the development of the Intracoastal Waterway that links the St. Johns River to Miami. The house changed hands a few times over the years and saw its fair share of soirées amongst St. Augustine's elite. In the 1970s, it was converted into a guest house and has been entertaining tourists and travelers ever since.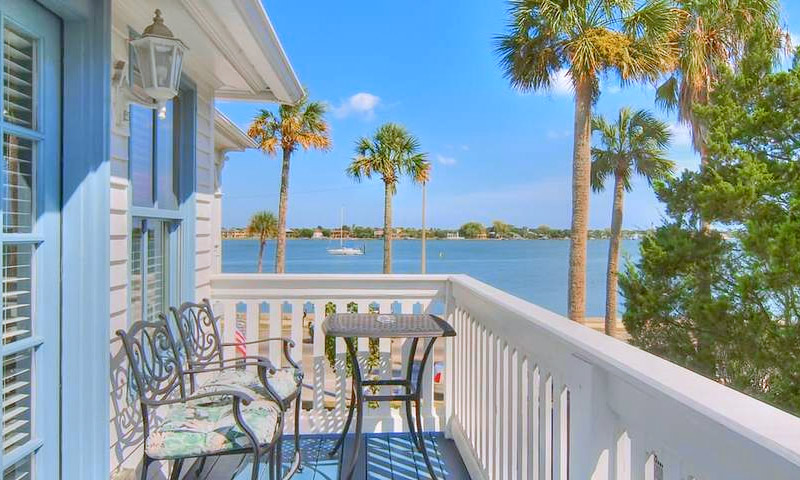 Luxury Amenities
Bayfront Westcott House offers the utmost in comfort. Each room includes fine linens, luxurious bath sheets and spa robes, as well as premium toiletries.
Other in-room conveniences include clothing irons, hairdryers, alarm clocks, flat screen televisions, central air, bottled water, WiFi, and mini fridges are available by request. For beach-going guests, Bayfront Westcott House also offers beach towels, beach chairs, and beach umbrellas.
Food and drink options are also provided for guests at Bayfront Westcott House. Gourmet breakfasts are available each morning. Guests may enjoy coffee, tea, soda, and bottled water all day long. There is a daily social hour that includes beer, wine, and light nibbles.
In addition, Bayfront Westcott House offers personalized concierge services. Bayfront Westcott House's concierges have close relationships with trusted local vendors, and are available to organize a variety of services and experiences for guests, including restaurant and ticket reservations, activity recommendations, and in-room or off-site spa and massage services.
Parking
Free parking is available for guests four blocks from the Bayfront Westcott House, and residential parking passes are available in on a first-come, first-served basis.
Special Offers
The Bayfront Wescott House offers specials each season.
To learn more about their specials, go here.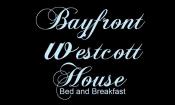 Have a Question?