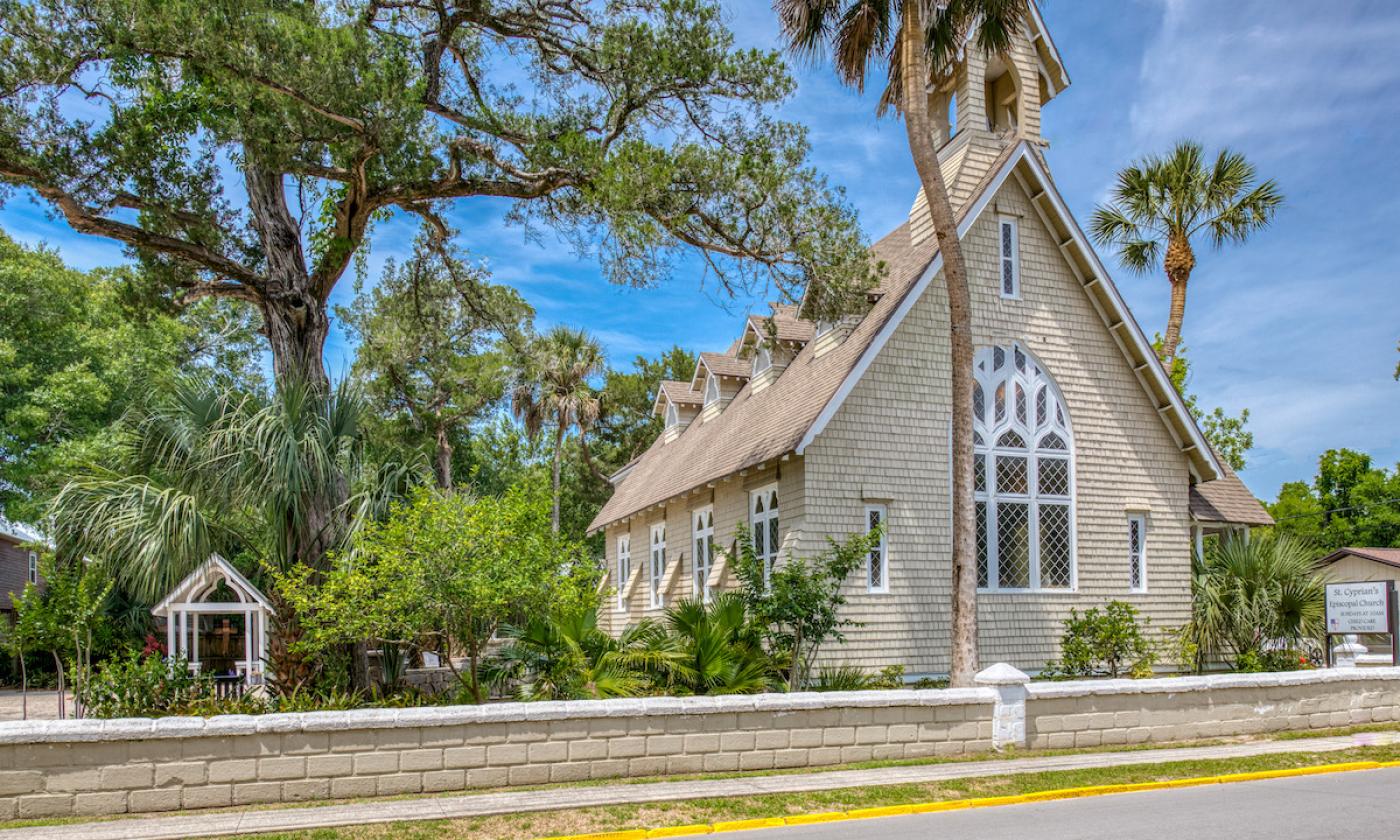 St. Cyprian's Episcopal Church in historic St. Augustine has been a part of the Lincolnville neighborhood since 1893.
Originally it was a church for Black Episcopal parishioners, offering a comfortable place for worship in post-Civil War, pre-civil rights America. It was named St. Cyprian after the North African saint whose life closely resembled St. Augustine of Hippo's. The church was built in 1900 with donations from Trinity Episcopal parishioners.
Today, St. Cyprian's is a diverse and inclusive community church that combines the modern with the traditional in an intimate, welcoming setting. It also hosts weddings and other ceremonies.