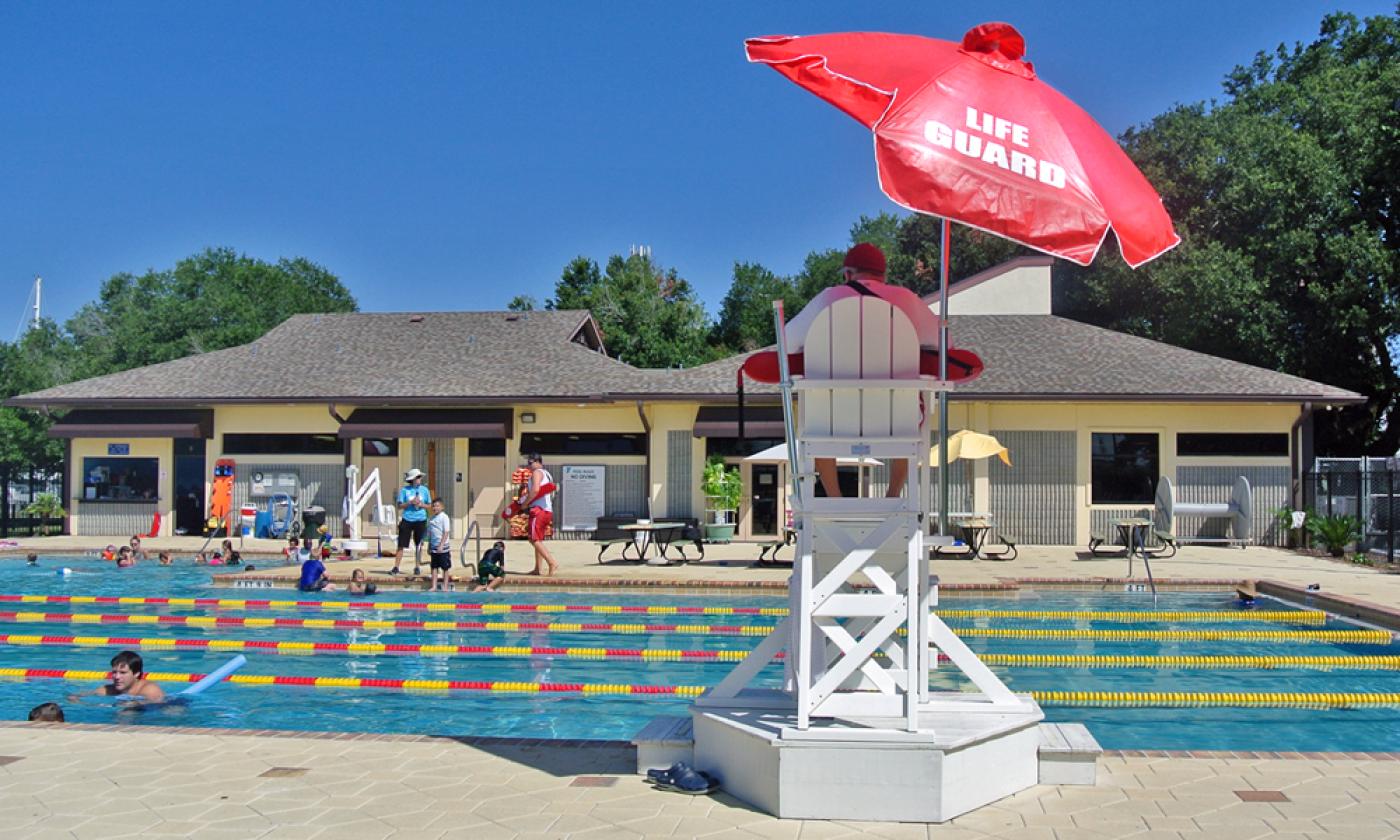 The Willie Galimore Recreation Center in historic Lincolnville offers recreational facilities, including a community pool and an event/banquet facility with a 50' x 50' open assembly room. The Recreation Center is located inside Eddie Vickers Park, which features a playground area with swings, a slide, and monkey bars.
The center is named after a famous Lincolnville resident, Wiillie Galimore, who attended St. Augustine Excelsior High School and Florida A&M University. Willie Galimore is a member of the College Football Hall of Fame. He played professional football as a running back for the Chicago Bears from 1957 to 1963.
The Event Space
Built as a multi-purpose facility in 1984, the facility features two function rooms. The large room will seat 143 people in a banquet style and can accommodate up to 280 people for a stand-up event, such as a wedding reception. The smaller room will seat 30 people for dining and 80 people for a stand-up event. The facility also features a kitchen, with an ice machine, and restrooms sufficient for the facility's capacity. The kitchen has a stove, refrigerator, and microwave; however, the venue does not provide pots, pans, dishes, or any cleaning products.
For more information about the event/banquet facility, please visit here.
The Swimming Pool
The swimming pool is open seasonally and is operated by the St. Augustine Family YMCA. In 2023, the pool will be open from May 26 through September 30. Admission is $2.00 per day or $39.00 for the season for all between the ages of 13 and 60; and $1.00 or $24.00 for the season, for children under 13 and seniors over 60.
Visit here or call 904-471-9622 for more information and to schedule group visits.