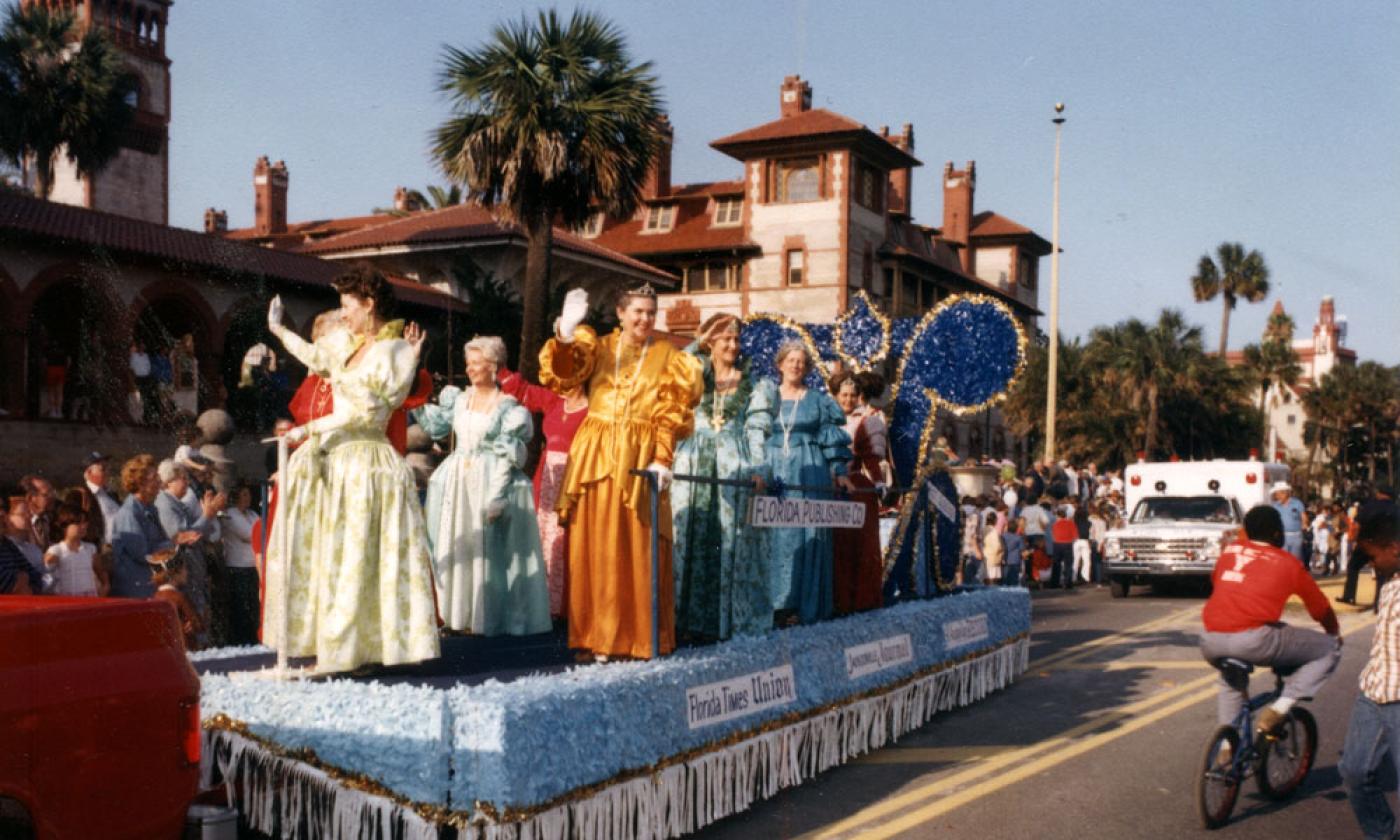 Easter Sunday Celebrations
Get more information on worship times and celebrations taking place on Easter Sunday in St. Augustine, Florida!
Easter is a day that Christians look forward to throughout the entire year. It's a time to celebrate the Risen Christ with feasting, singing, and joining together with family and community. If you're looking for Easter services or fun things to do around St. Augustine to celebrate this day, check our schedule of events and worship times below, or look at our calendar for events on Easter Sunday, April 20, 2014.
Easter Festival
Promenade / 12 p.m. Register at noon for the Easter Promenade, where St. Augustine locals and visitors walk in their best Easter outfits. Prizes are awarded to prettiest hats, most creative hats, best dressed couple, best dressed girl, boy, and pet, largest family, family from the farthest away, and guess the weight of a giant live bunny. The actual promenade starts at 12:30 p.m. in the Plaza de la Constitucion.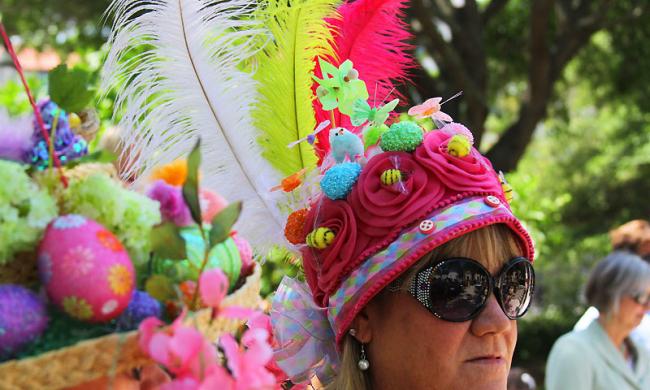 Parade / 3 p.m. The Easter Parade starts at 3 p.m., making its way from the Mission Nombre de Dios, south on San Marco Avenue and Avenida Menendez, winding through downtown. The St. Augustine Royal Family will lead the parade of marching bands, floats, drill teams, clowns, horses, the Easter Bunny, and more.
Worship Times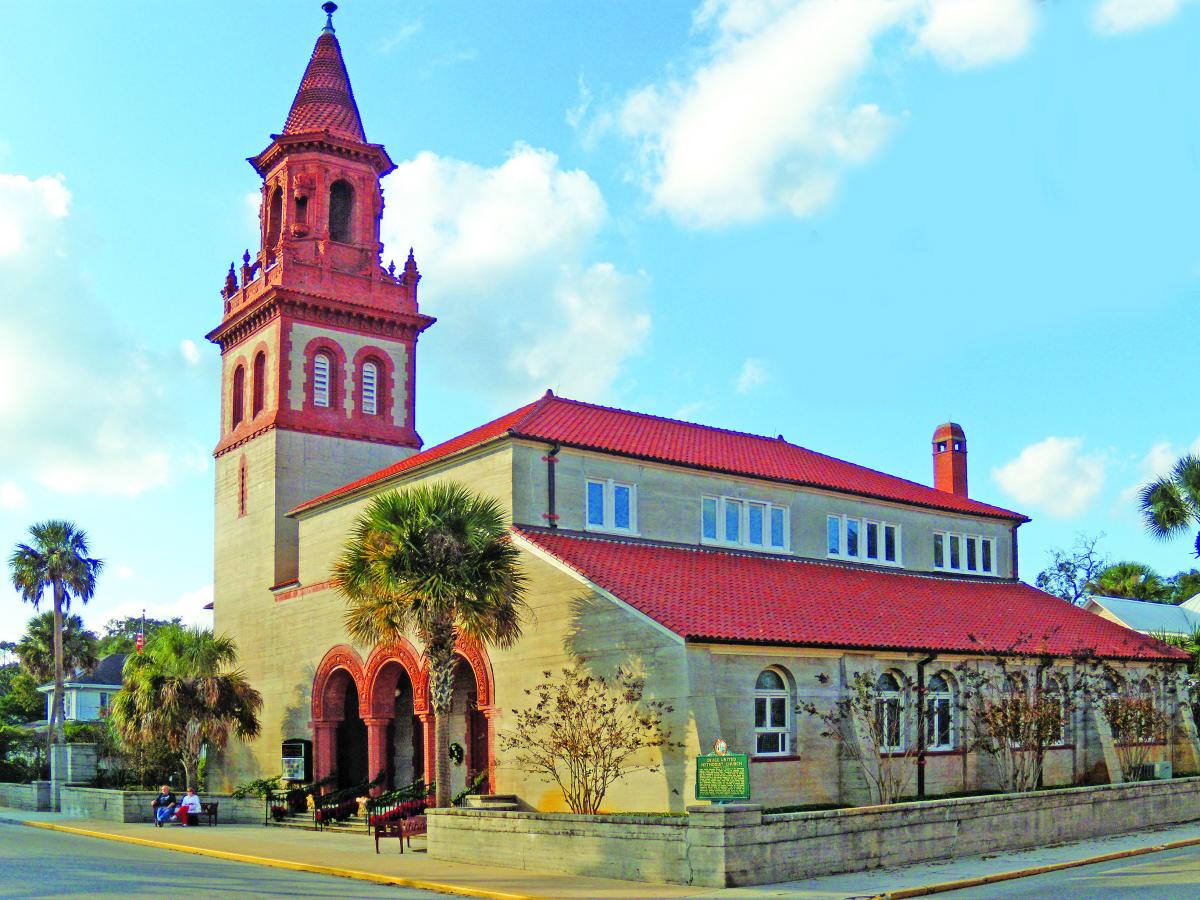 Anglican
Christ the King
Holy Communion / 10 a.m.
Baptist
Ancient City Baptist
Easter Service - 11 a.m.
Catholic
Cathedral Basilica of St. Augustine
Easter Vigil Mass / Sat. 8:30 p.m. Mass will be approximately 2 to 2-1/2 hours.
Easter Mass / 7 a.m., 9 a.m., 11 a.m.
Paschal Vespers / 6 p.m. - No evening Mass on Easter.
St. Benedict the Moor
Easter Mass / 8 a.m.
Mission Nombre de Dios
Mass Outdoors / 7 a.m. & 10 a.m. Mass is outdoors with limited seating provided. Please bring your own chair or blanket.
Christian
Vilano Beach Easter Sunrise Service / 6 a.m. An outdoor worship service on the beach with songs, dance, drama, and a Christian message.
Visitors can bring chairs, blankets; whatever they need to get comfortable on the sand!
Episcopalian
Trinity Episcopal Parish
Easter Sunday / 7:30 a.m., 9 a.m., 11:15 a.m.
St. Cyprian
Holy Eucharist / 10 a.m.
Greek Orthodox
Holy Trinity Greek Orthodox Church
Great and Holy Pascha / 12 p.m.
Methodist
Grace United Methodist
Traditional Easter Service / 8 a.m. & 11 a.m.
Contemporary Easter Service / 9 a.m.
Shores United Methodist
Sunrise Service / 6:30 a.m.—7:15 a.m.
Sunrise Service & Holy Communion / 7:15 a.m.—7:30 a.m.
Sunrise Hymn Singing / 8:30 a.m.
Decoration of the outdoor Cross with Fresh Flowers / 8:45 a.m.-9 a.m.
Hymn Singing / 9-10 a.m.
Traditional Worship Service / 10-10:55 a.m.
Presbyterian
Memorial Presbyterian
Easter Sunrise Service / 6:30 a.m. Sunrise service provided by Faith @ Five.
Festive Easter Service / 8:30 a.m. & 11 a.m. Service with Choir and Organ
Easter Egg Hunt / 9:30 a.m. Children (infants through 5th grade students - BRING YOUR BASKETS) will have an Easter Egg Hunt in the courtyard during the Sunday School hour.  Please meet in Fellowship Hall at 9:30 a.m.  Adults are welcome to watch the fun!
Easter Breakfast / 9:15 a.m. —10:45 a.m. MPC Members and Visitors of all ages are welcome to enjoy a complimentary breakfast in Fellowship Hall on Easter Sunday morning.