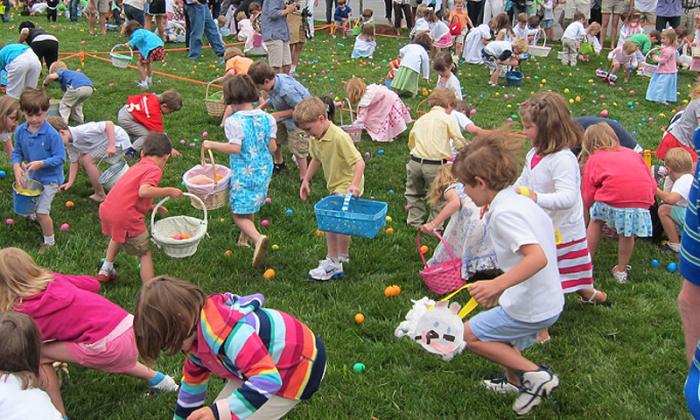 Easter Celebrations 2017
Celebrating the Easter season in St Augustine
Easter Sunday is April 16, 2017.
With local Easter traditions rooted in the city's rich history and special worship services, St. Augustine is the perfect place to celebrate the Easter season.
Leading up to Easter Sunday, St. Augustine's "Royal Family" will present heritage celebrations throughout the city, with The Blessing of the Fleet on Sunday, April 9, following Palm Sunday Mass, and the Royal Knighting Ceremony on Monday, April 10, where the "Royal Family" will recognize members of the community for their contributions to St. Augustine.
Families looking for fun ways to enjoy the Easter holiday will find no shortage of opportunities to search for festive eggs in Easter Egg Hunts.
Following St. Augustine's Easter Church Services on Easter Sunday, St. Augustine will come alive with the spirit of the season with an Easter Promenade in the Plaza de la Constitucion, and, of course, the popular Easter Parade, beginning at 3:00 p.m.
Wednesday, May 10, 2017 by
kzhensler
St. Augustine's Easter Parade shows off the history and tradition of the nation's oldest city, with some delightful surprises thrown into the mix!Read More