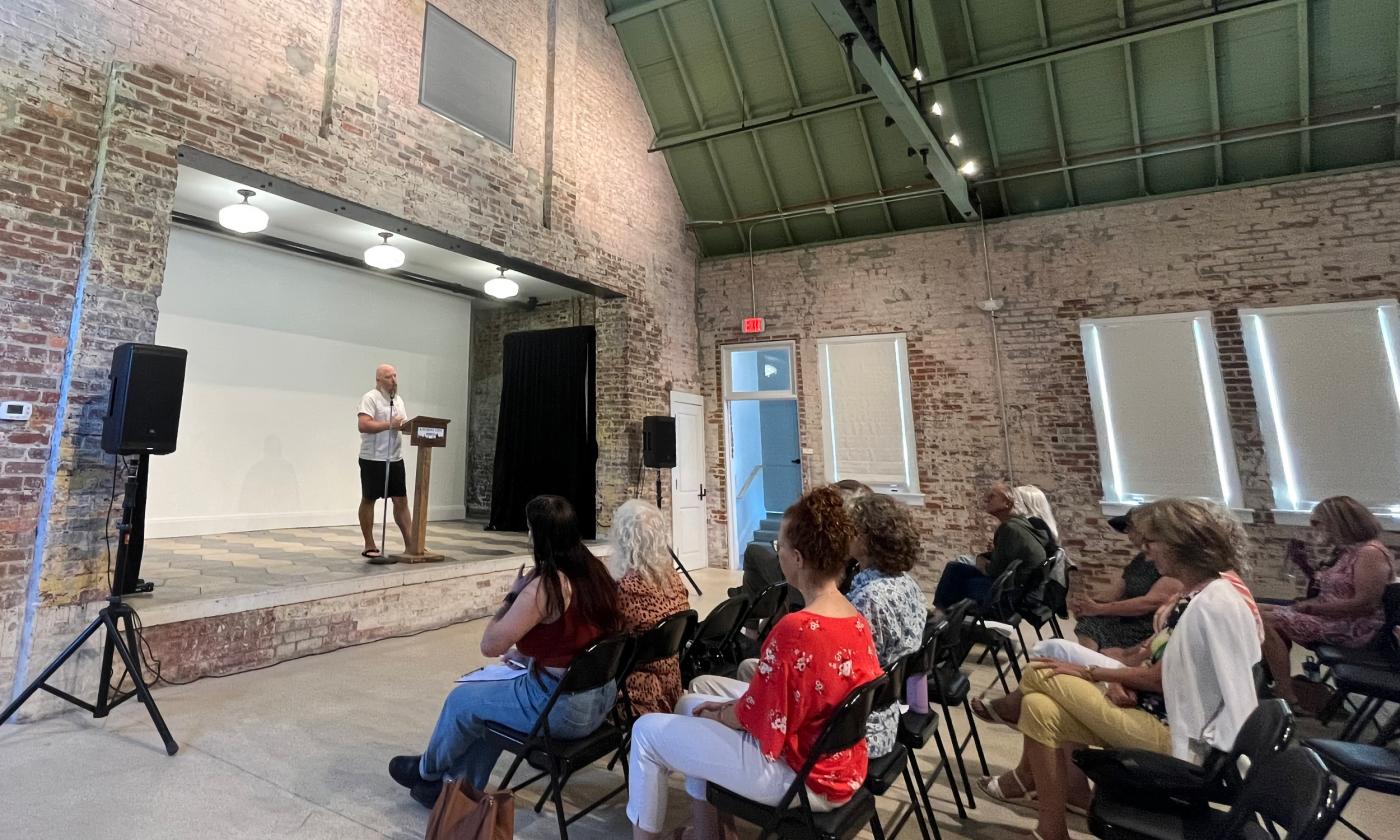 Sunday, September 24, 2023 | 2:30 - 5:00 p.m.
The September presentation by the Ancient City Poets begins at 2:30 p.m. on Sunday, September 24, 2023, with a short performance by harpist De Luna. Held at the St. Augustine Waterworks building, this spotlight features nine members of the Ancient City Poets and ends with a poetry open mic. This event is sponsored by the 2023 Sing Out Loud Festival.
From 3:00 to 4:00 p.m., poets Cassandra Baker, Michael Henry Lee, Bridget Birdsall, Annie Kiyonaga, Pat Konover, Kevin PM, Tonn Pastore, Daniel Welch, and Robert Waldner will present their works. At 4:00 p.m., other poets are invited to present their work during the community open mic. Community poets may sign up for the open mic when they arrive at the Waterworks.
The Ancient City Poets was founded in 2009 by Florida Beat Poet Laureate Chris Bodor, Editor-in-Chief of the literary journal A.C. PAPA. (Ancient City Poets, Authors, Photographers, and Artists)
Admission: Free.
When: Sunday, September 24, 2023, from 3:00 to 5:00 p.m. The doors open at 2:30 p.m. when De Luna begins playing her harp.
Where: The St. Augustine Waterworks. While the address is 184 San Marco Avenue, the only driveway on San Marco is Exit Only. Access to the Waterworks is through the St. Augustine Main Library parking lot. (Use 1960 North Ponce de Leon in your GPS.)