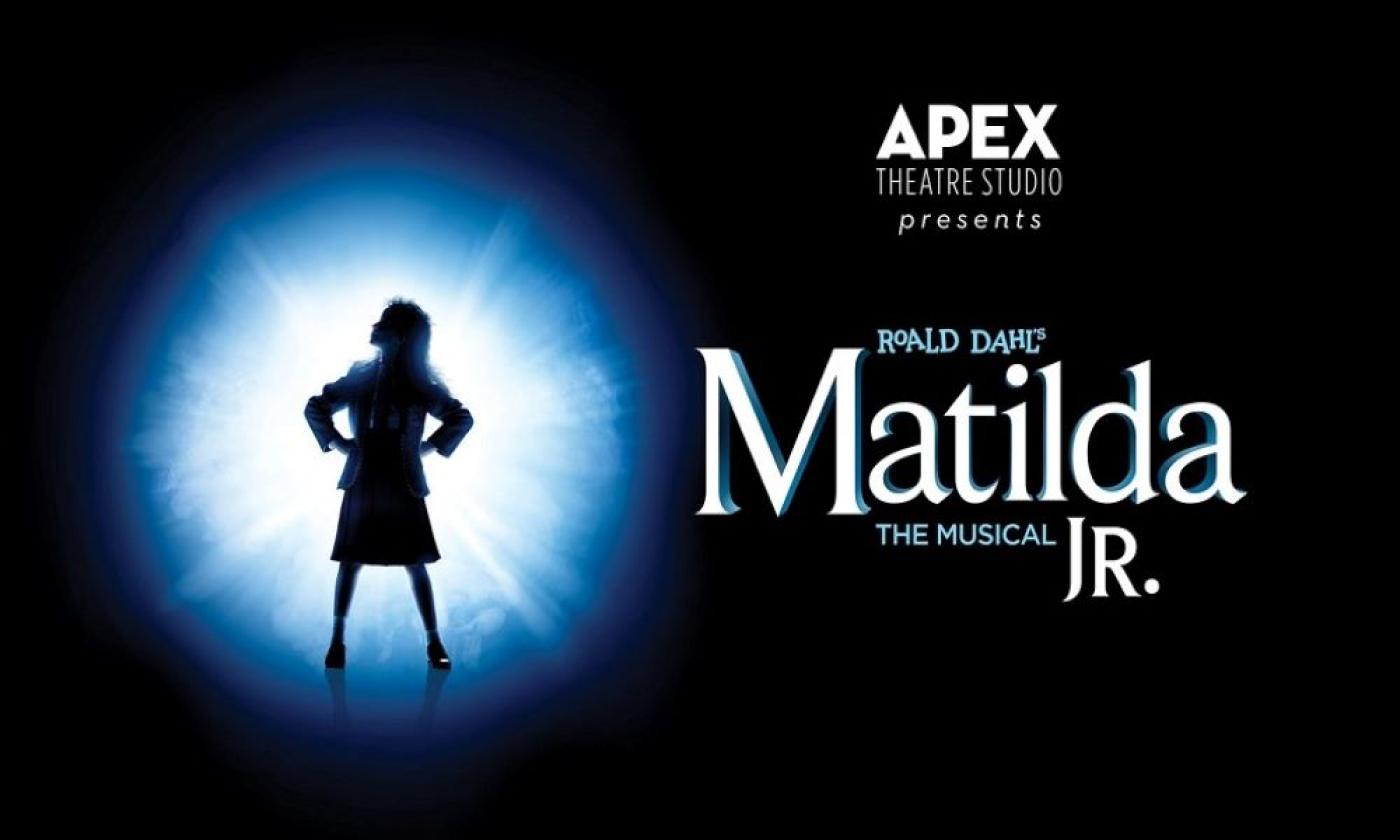 Friday - Sunday, March 31 - April 2, 2023 | Times Vary
The Apex Theatre presents live performances of Matilda Jr. at the St. Augustine Waterworks, from Friday, March 31 through Sunday, April 2, 2023. The times vary each day. 
Rebellion is nigh in "Matilda Jr.," a gleefully witty ode to the anarchy of childhood and the power of imagination. The story of a girl who dreams of a better life and the children she inspires will have audiences rooting for the "revolting children" who are out to teach the grown-ups a lesson.
Matilda has astonishing wit, intelligence … and special powers. She is unloved by her cruel parents but impresses her schoolteacher, the highly lovable Miss Honey.
Matilda's school life is not completely smooth sailing, however. The school's mean headmistress, Miss Trunchbull, hates children and just loves thinking up new punishments for those who don't abide by her rules. Matilda has courage and cleverness in equal amounts, however, and that could be the school pupils' saving grace.
Apex Theatre is a nonprofit theater education center where students ages 14 to 21 hone their craft as artists.  For information about this show, please visit here.
Admission: $20.00 per person, general admission seating.
When: Friday, March 31, at 7:00 p.m.; Saturday, April 1, at 11:00 a.m. and 5:00 p.m.; and Sunday, April 2, at 2:00 p.m.
Where: The St. Augustine Water Works is located at 184 San Marco Avenue in uptown St. Augustine, FL 32084. While the address is 184 San Marco Avenue, the only driveway on San Marco is Exit Only. Access to the Waterworks is through the St. Augustine Main Library parking lot. (Use 1960 North Ponce de Leon in your GPS.)  
Admission | Ticket Prices
Have a Question?