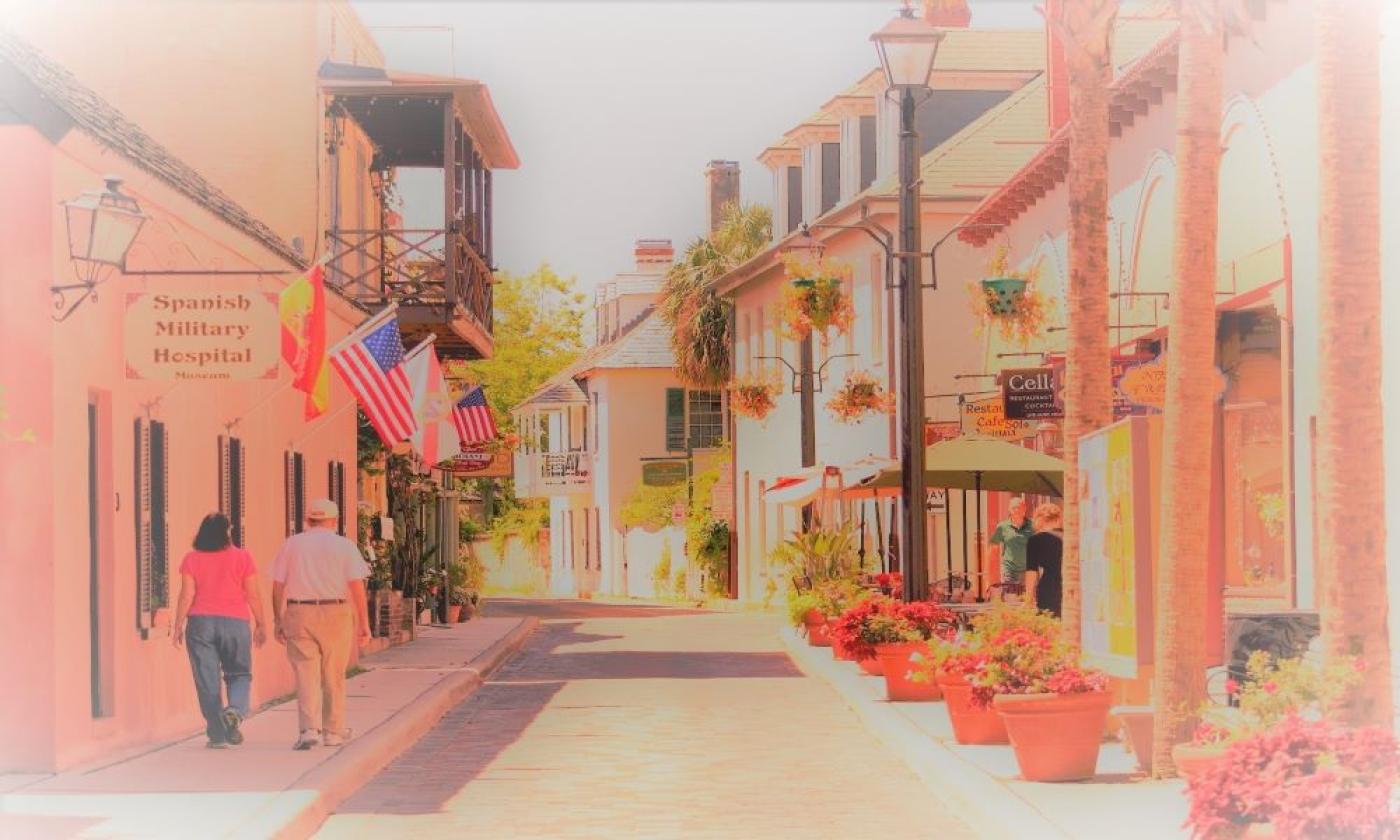 Open Tuesday through Sunday | 12 - 4 p.m.
The St. Augustine Art Association will host "Plein Air Exhibit," a juried exhibit of original works of art painted right here in St. Augustine during the 7th Annual Plein Air Paint Out. The opening reception is planned for 5 to 8 p.m. Friday, May 5, 2023, during First Friday Art Walk. 
This year's Paint Out event and the resulting exhibit celebrate St. Augustine's architectural and coastal beauty, with artists choosing landmarks, buildings, open spaces in various areas of historic downtown or from St. Augsutine Beach.
Admission: Free.
When:  The exhibit opens on First Friday, May 5, 2023 between the hours of 5:00 and 8:00 p.m. After First Friday, the exhibit may be viewed at the museum on Tuesday through Saturday, from 1:00 to 4:00 p.m. through May 28, 2023.
Where: The St. Augustine Art Association is located at 22 Marine St. in historic downtown. 
This event is part of the Romanza Festivale of Music and the Arts, an annual festival consisting of two weeks of historical, cultural and creative events celebrating all things St. Augustine. From April 28 - May 14, 2023, the nation's oldest city will be jam-packed with music and dance concerts, living history events and historical tours, live theater and art exhibits. To find out more about the full two weeks of events, visit here.