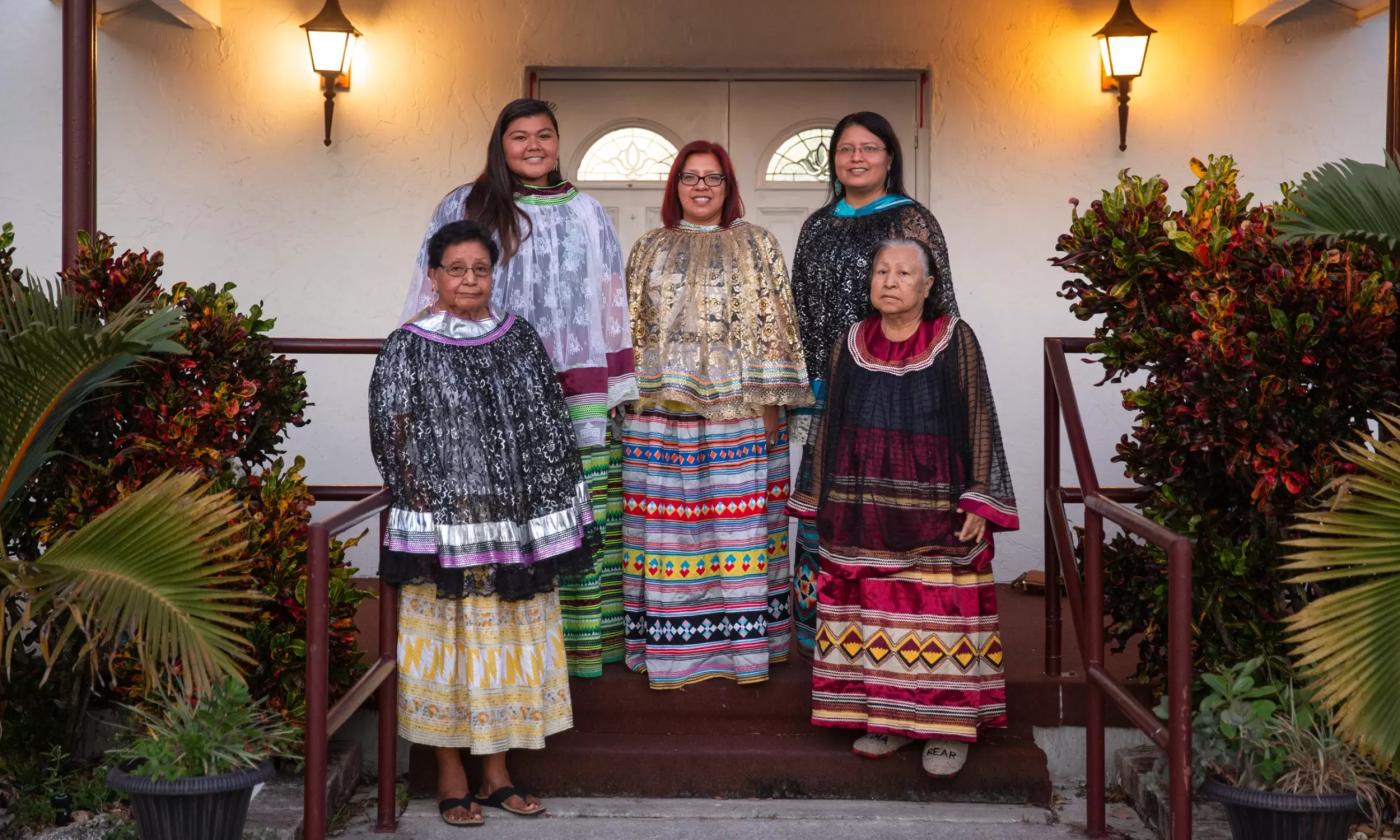 Thursday, Sept. 7 - Wednesday, Oct. 8, 2023 | Times vary.
The Crisp-Ellert Art Museum on the campus of Flagler College at 48 Sevilla Street presents the exhibit Elisa Harkins: Teach Me a Song, a multisensory exhibit focused on the Cherokee and Muscogee languages. There will be an opening reception from 5:00 through 7:00 p.m. on Thursday, September 7, 2023, beginning with a walkthrough by the artist.
Elisa Harkins, artist and composer, produces works in video, sculpture, and photography. From Oklahoma, Elisa Harkins is a member of the Cherokee and Muscogee nations and strives to promote learning and preserving native languages. "Teach Me a Song" began when she asked her indigenous friends to teach her a song they knew. Part of this exhibition includes a video that weaves song exchanges from different tribes and musical genres.
The Crisp-Ellert Art Museum is an accessible building. If you are a person with a disability and need reasonable accommodations, please contact Phil Pownall at 904-819-6460. Sign Language Interpreters are available upon request with a minimum of three days' notice.
For more information, visit Flagler's CEAM (Crisp-Ellert Art Museum).
Admission: Free event
When:  The museum is open when school is in session, from 10:00 a.m. - 4:00 p.m. on Monday through Friday and from 12:00 to 4:00 p.m. on Saturday. The museum is closed on Sunday.
The opening reception for "Teach Me a Song" is from 5:00 to 7:00 p.m. on Thursday, September 7. On Tuesday, September 12, Elisa Harkins will present a performance, "Wampum / ᎠᏕᎳ ᏗᎦᎫᏗ," beginning at 6:00 p.m., in the Lewis Auditorium. 
Where: The Crisp-Ellert Art Museum is located at 48 Sevilla Street in historic downtown St. Augustine.