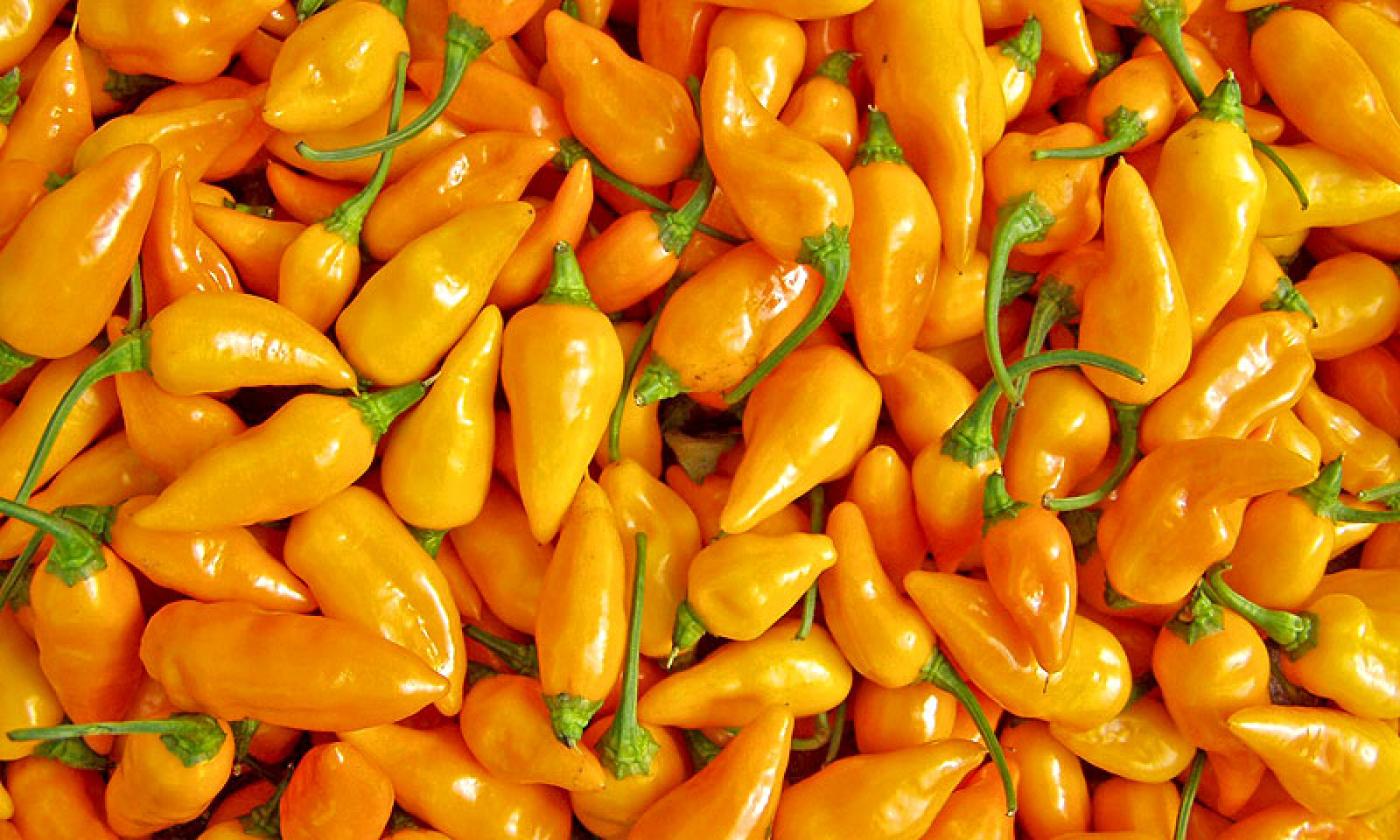 Please Note: This event is from 2019
The Datil Pepper Festival will not be held in 2020, but organizers plan to bring it back in 2021.
The information below describes the Datil Pepper Festival held in 2019:
The University of Florida's St. Johns County IFAS Extension will host the 12th Annual Datil Pepper Festival on Saturday and Sunday, October 5 and 6, 2019. The event will focus on St. Augustine's special relationship with the datil pepper, and will feature a Cook-Off on Saturday with several local restaurants competing.
Featuring a variety of activities and delicious datil pepper tastings, this annual celebration seeks to encourage the cultivation of the datil pepper in the St. Augustine area and to recognize its importance in the culinary heritage of the nation's oldest city.Local restaurants will choose chefs to compete in the Datil Pepper Restaurant Cook-Off, creating new dishes for guests to taste. The competitors must use the datil pepper as one of the main ingredients within their dish. Guests of the festival may purchase tasting coupons to sample various items that the competitors create. After they taste the delicious appetizers and entrées, guests are invited to vote on a People's Choice Award for each category. Professional judges will also judge the dishes separately, making the competition that much more intense.
There will be a wide selection of datil pepper products, plants, and decor available for sale during the event, including rain barrels and the Master Gardener plant sale. Tours of the arboretum and community gardens will be given throughout the weekend. For more information on datil pepper, read What the Heck is a Datil Pepper?
There will be several hot sauce and jelly and jam competitions, including a Professional Hot Sauce Competition and the Amateur Datil Pepper Hot Sauce competition on Saturday. The Amateur Datil Jelly and Jam Contest will take place on Sunday.
St. Johns County 4-H will offer hands-on activities for kids to learn about native trees, animal tracks, and flower origami.
Admission: Admission to the Datil Pepper Festival is free. Tasting tickets for the Datil Pepper Cook-Off are $1 per taste.
When: The Datil Pepper Festival will take place from 9:00 a.m. to 4:00 p.m. on Saturday, October 5, and from 10:00 a.m. to 3:00 p.m. on Sunday, October 6, 2019.
Where: The event will take place at the St. Johns County Agricultural Center at 3125 Agricultural Center Drive, St. Augustine 32092. The facility is located at the end of Agricultural Center Drive, accessible by CR 208 from SR 16.
For more information call (904) 209-0430.