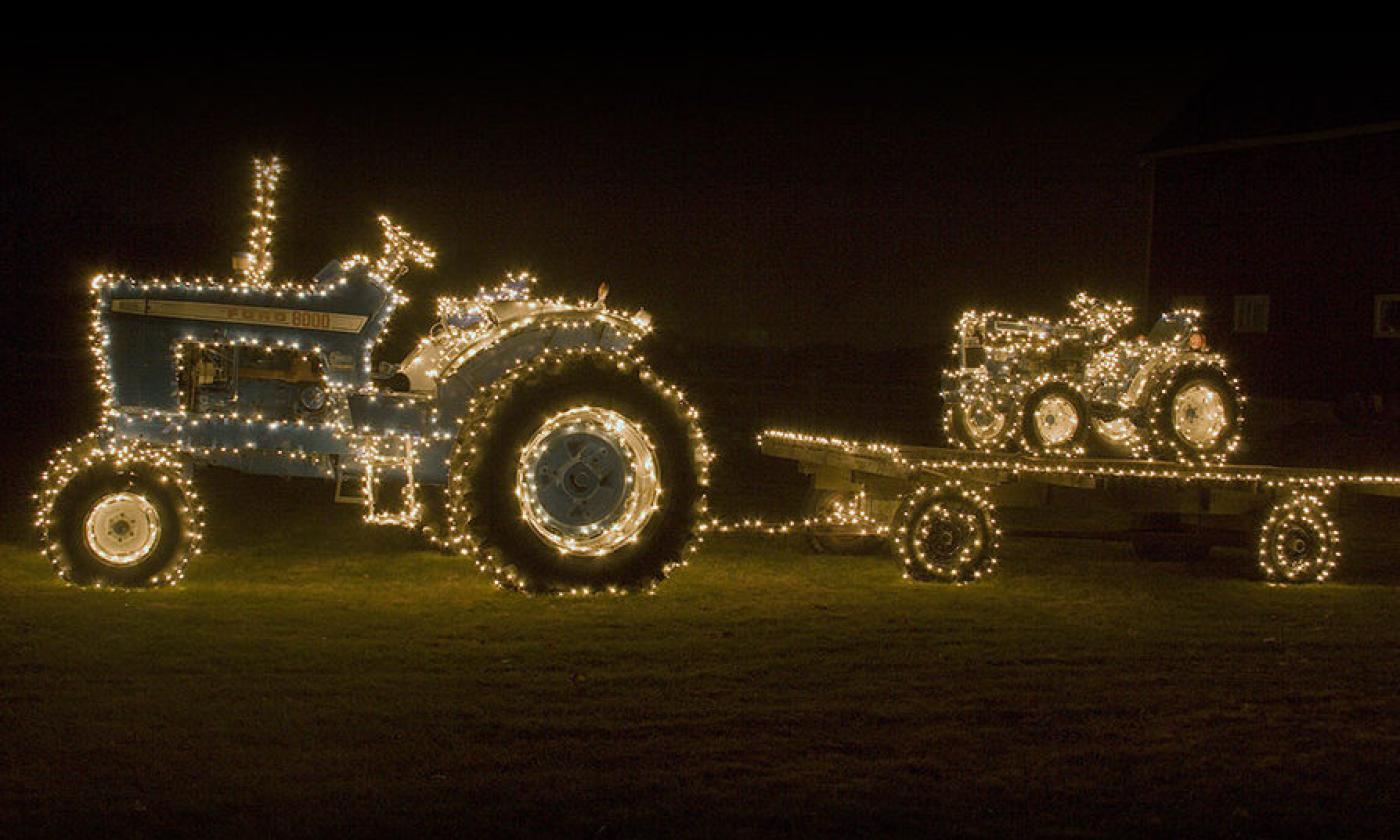 Please Note: This event is from 2022
Elkton's Bright Nights of Drive Thru Lights offers an entirely different perspective on lighting up for the holidays.
This three-quarter mile drive-thru light show features pixel lights that create thousands of points of lights on farm equipment, including trucks, tractors and trains. Thousands of other lights will illuminate the rest of the farm. For more information, go here.
Admission: $20 per carload, up to 7 passengers.
When: 6 to 9 p.m. Thursday-Sunday, Nov. 27, 2021, to Jan. 2, 2022.
Where: Sykes Family Farms is located at 5995 Brough Road in Elkton, FL 32033 — just 12 miles downtown St. Augustine.
Admission | Ticket Prices
Entrance Fee
Have a Question?