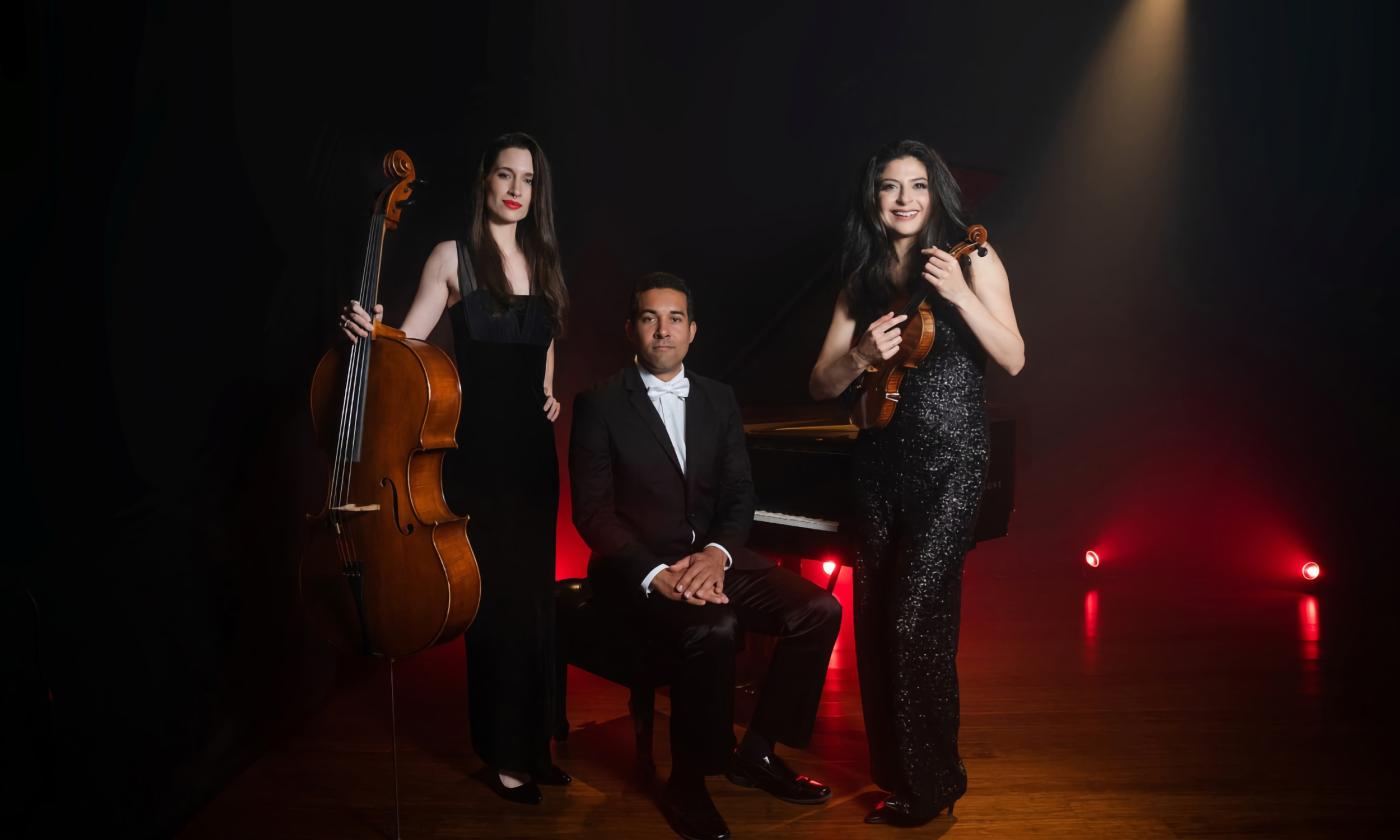 Saturday, May 6, 2023 | 7:30 p.m. - 9:00 p.m.
EMMA Concert Series and the Romanaza Festivale present TAKE3 - a vibrant, bold trio that blends classical music, rock, and the ocassional gospel tune, on Saturday, May 6, 2023, at 7:30 p.m. in Lewis Auditorium.
The overused term "genre-bending" may have been coined for TAKE3, a group formed by Yanni's violin soloist Lindsay Deutsch. In TAKE3, she performs with cellist Leah Metzler and pianist Jason Stoll, and their high-energy, musically adventurous take on any number of compositions by composers including Bach, Beethoven, and Ben E. King have delighted audiences all over the world.
Audiences at their shows are likely to hear music from popular culture (such as the Game of Thrones) classical pieces, and mashups (Bach+"Amazing Grace," for example.)
Admission: $20.00 per person, $5.00 for students.
When: Saturday, May 6, 2023, from 7:30 p.m. to 9:30 p.m.
Where: Lewis Auditorium, 14 Grenada Street, St. Augsutine.
Parking: Free Parking will be available at the St. Johns County Council on Aging, 180 Marine Street, St. Augustine. A free shuttle service will take those attending the concert to and from the parking lot. Free parking will not be available at the Lewis Auditorium of Flagler College.
This event is part of the Romanza Festivale of Music and the Arts, an annual festival consisting of two weeks of historical, cultural and creative events celebrating all things St. Augustine. From April 28 - May 14, 2023, the nation's oldest city will be jam-packed with music and dance concerts, living history events and historical tours, live theater and art exhibits. To find out more about the full two weeks of events, visit here.