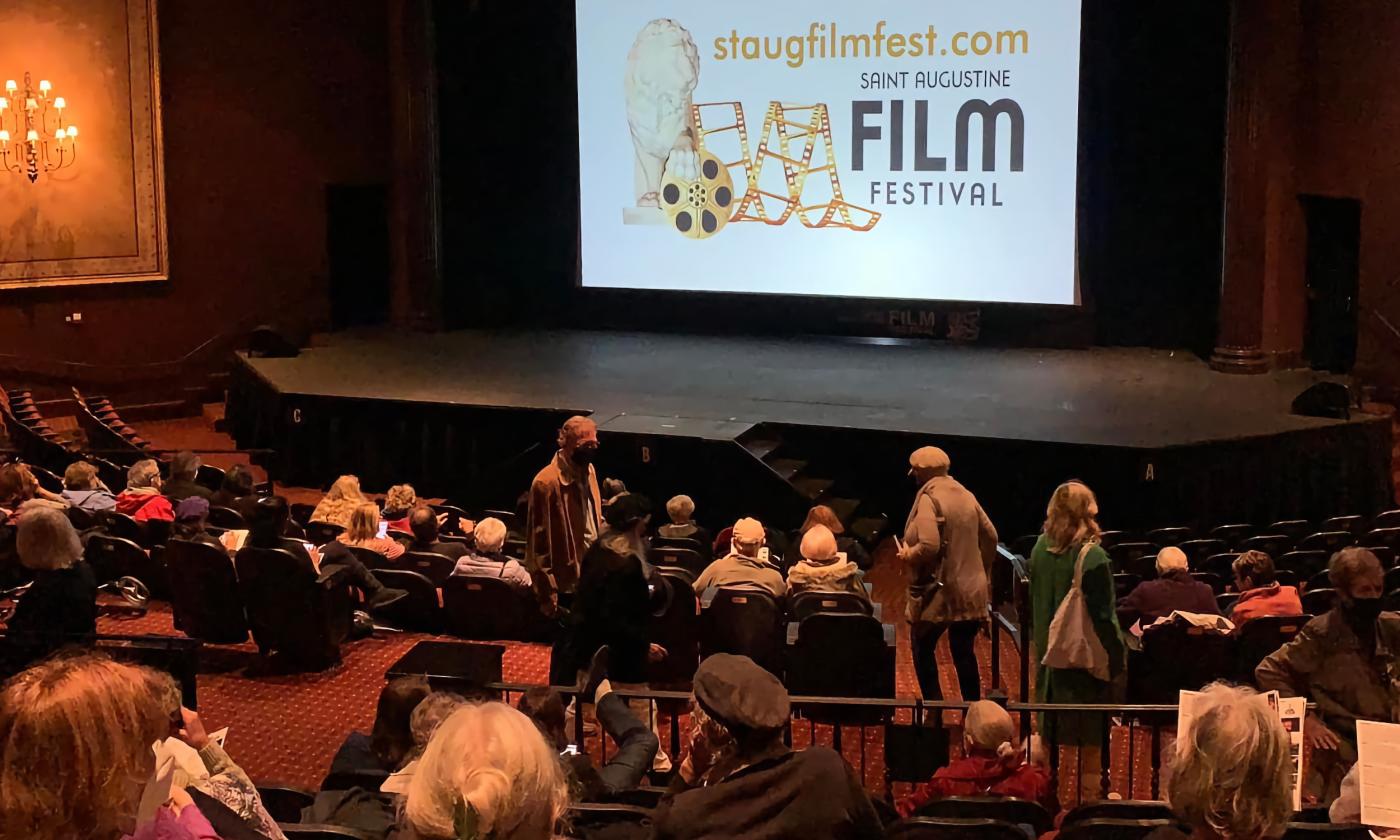 Thursday-Sunday, January 12 -15, 2023 | Times and locations vary.
The 13th annual St. Augustine Film Festival will be held from Thursday, January 12, through Sunday, January 15, 2023.
During these four days, more than 50 independent and foreign films will be available for viewing at three locations throughout historic downtown St. Augustine: Lewis Auditorium, Gamache-Koger Theater at Flagler College and the Alcazar Room at St. Augustine City Hall (Lightner Museum).
The St. Augustine Film Festival, now in its 13th year, will again be organized by Gregory von Hausch, CEO of the acclaimed Ft. Lauderdale International Film Festival. Films will include dramas, comedies and documentaries from all over the world, as well as fine films from independent U.S. filmmakers.
A film guide is available online and lists descriptions of all the films, including the filmmaker, actors, a film trailer, the run time and the festival schedule. To view the film guide, visit here.
All-Access Passes are $250.00 and include admission to all films at all venues; access to all virtual screenings; and admission to all events and parties. 
Admission: $250.00 for an All-Access Pass, $100.00 for an All Films Pass, and $75.00 for all films in Lewis Auditorium. In 2022, tickets for a single film were $10.00. We have not heard what they will be in 2022.
When: Thursday, January 12, through Sunday, January 15, 2023. Films will be shown at various times throughout the weekend.
Where: The main theater is Lewis Auditorium. Films will also be shown at Ganache-Koger Theater, and at the Alazar Room at the St. Augustine City Hall (in the same building at the Lightner Museum.)