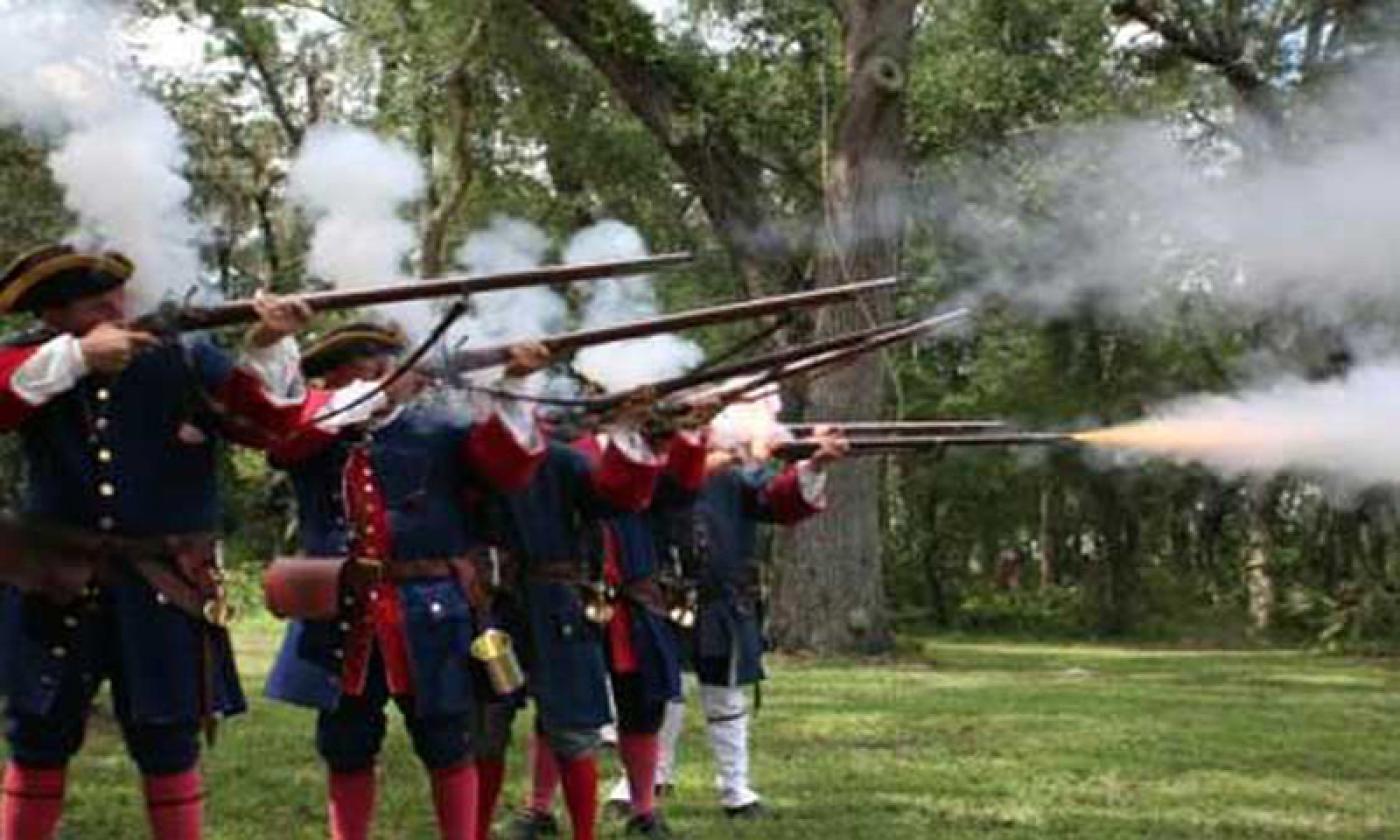 First Saturday of the month except July | 9 to 11:30 a.m.
Fort Mose Historic State Park hosts Militia Muster and Training on the first Saturday of each month. except for July.
The Fort Mose Militia bring the 18th century back to life by practicing their firing drills, and by teaching new members historic weapons use and safety. Visitors to the park get to witness the weapons demonstrations, which include musket firings. Children of all ages are welcome to participate in children's militia training, including wooden toy muskets and authentic uniform accessories. This unique experience provides for great photo opportunities, and is a wonderful way to spend a day enjoying a state park.
Center for Disease Control guidelines are in place and include social distancing, mask requirements and participant limitations. No more than 50 people can attend the demonstration.
For more information, visit here.
Admission: The program itself is free. Admission into the Visitor Center is $2 for adults and free for children under 6.
When: The first Saturday of each month (except July) from 9 to 11:30 a.m.
Where: Fort Mose Historic State Park is located at 15 Fort Mose Trail, St. Augustine, FL 32084