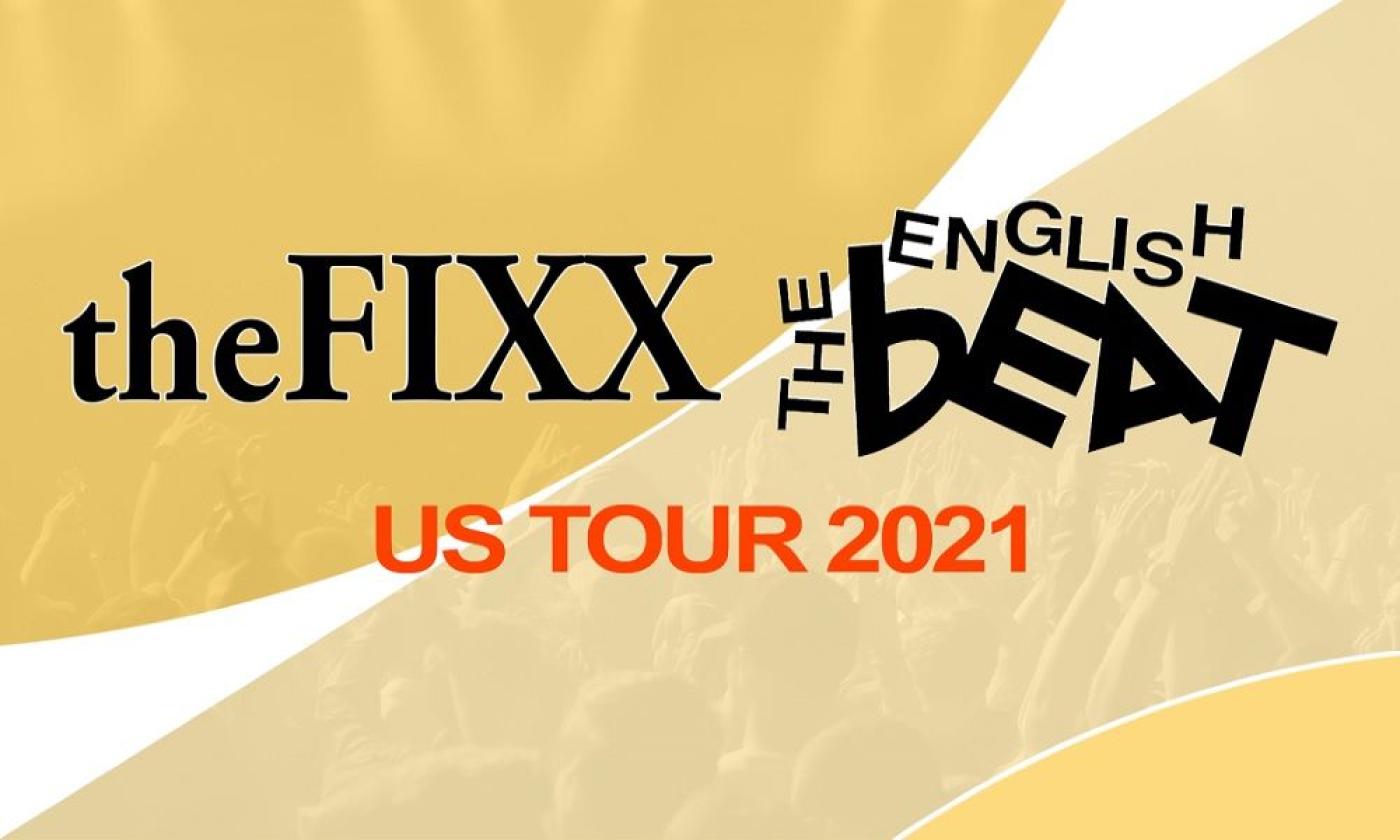 Please Note: This event is from 2021
The Ponte Vedra Concert Hall presents alternative new wave rock groups The Fixx & The English Beat Sunday, Oct. 24, 2021.
Formed in London in 1979 by college friends Cy Curnin (vocals) and Adam Woods (drums), the alternative rock band issued two singles under the name Portrait: "Little Women" (1979) and "Hazards in the Home" (1980).
After adding and losing several members as well as raising their profile in the new wave scene, the band changed its name to The Fixx in 1980 and signed a contract with MCA Records.
Current band members include Curning and Woods along with Rupert Greenhall (keyboards, backing vocals), Jamie West-Oram (guitars, backing vocals) and Dan K. Brown (bass, backing vocals).
Most recently, the band has been hitting the road regularly and spending in between time working on various in-studio projects.
Curnin has been active with social media giant Facebook and has made available dozens of new tracks on the platform. Greenall is often in the recording studio and has released a number of side projects with various musicians. West-Oram has been creating music for film and television productions. Brown occasionally appears live playing very different genres of music, and Woods is creating and developing production elements for the next tour.
Touring with The Fixx, The English Beat hails from working class, industrial Birmingham, England. When The Beat (English was added when the band reformed in 2003) rushed on to the music scene in 1979, it was a time of social, political and musical upheaval. Into this storm, The Beat entered and tried to calm the waters with their simple message of love and unity set to a great dance beat. Though the band broke up in 1983, some members reunited in 2003 for a one-off gig at the Royal Festival Hall.
Though attempts to reunite the original line-up failed, original band member Dave Wakeling has continued to keep The Beat alive. He currently tours the world as The English Beat playing the hits of The Beat, General Public and his new songs.
Current members of The English Beat include Wakeling, King Schuascha (toasting), Nucci Cantrell (drums, vocals), Matt Morrish (sax, vocals), Kevin Lum (keys, vocals), Minh Quan (keys, vocals) and Brad Engstrom (bass, vocals).
Admission: $34.50 to $69.50
When: 7 p.m. Sunday, Oct. 24, 2021. Doors open at 6 p.m.
Where: The Ponte Vedra Concert Hall is located at 1050 A1A North in Ponte Vedra Beach, FL 32082
Parking Information: Parking will be available onsite. There will be a $5 parking fee for ticketed events and for free events parking will also be free. For events not produced by the St. Johns County Cultural Events Division, parking fees will be at the discretion of the event producer.
Admission | Ticket Prices
Have a Question?