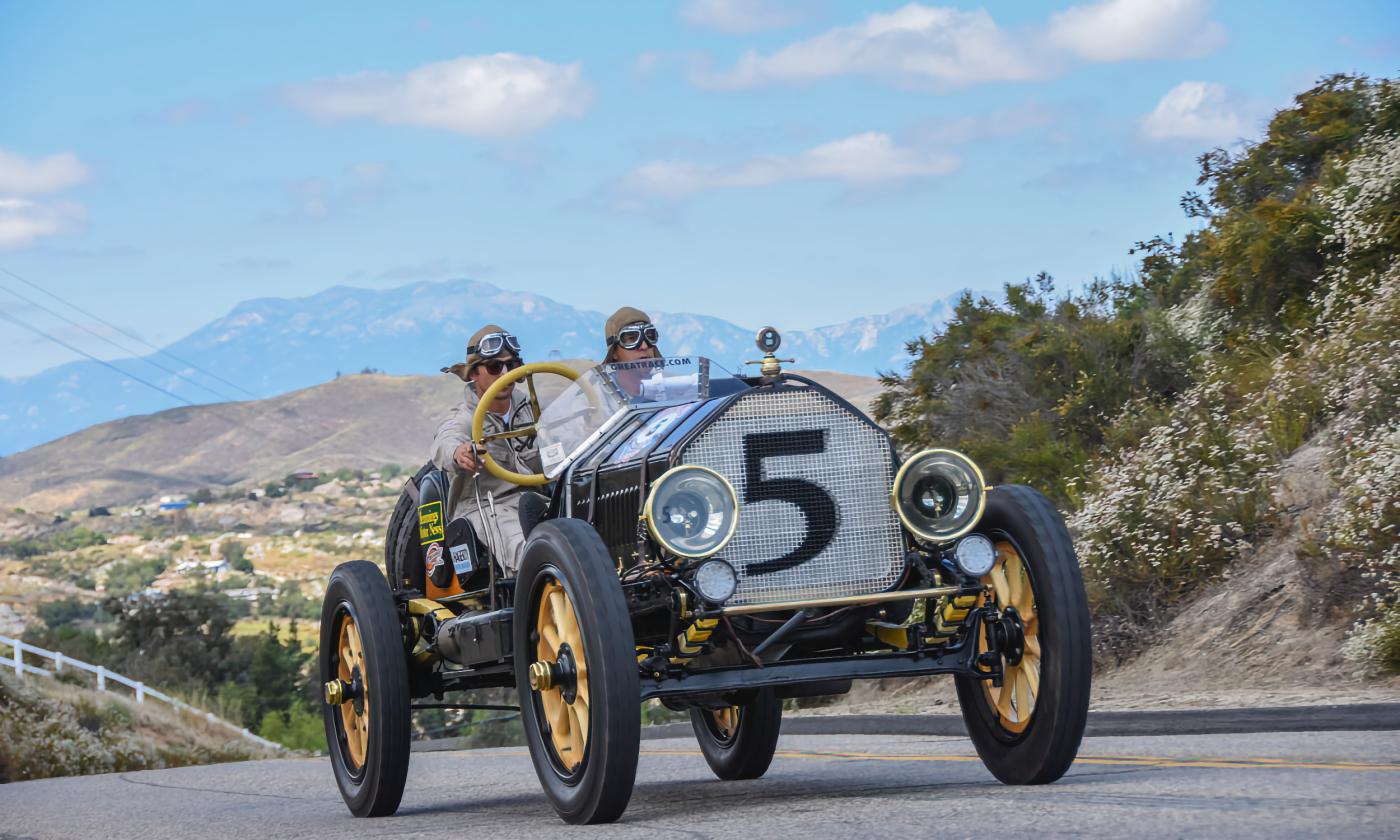 Saturday, June 24, 2023 | 8 a.m. - 1 p.m.
The 2023 Great Race of antique vehicles begins in St. Augustine on June 24, 2023, and ends in Colorado on July 2, 2023. There will be multiple opportunities for residents and visitors to view many of these antique cars. The most important will be on Saturday, June 24, at Francis Field, from 8:00 a.m. to 1:00 p.m. when the participating vehicles gather for the start of the rally. 
On June 24, the race cars will be on display from 8:00 a.m. to 1:00 p.m. at Francis Field in St. Augustine to begin their 9-day rally to Colorado. The first car will start at 11:00 a.m., with cars following in one-minute intervals until all have left the field.
Other Events in St. Augustine
Wednesday, June 21, all day — The participating vehicles will begin to arrive in St. Augustine. Some will opt to visit different parts of the city, and some may be viewed at the event's designated hotel, Renaissance Resort at World Golf Village.
Thursday, June 22, all day — Tech Inspection Day at World Golf Village. This is not exciting to watch, as things will move slowly, however, there will be a place designated for visitors to view the cars as they go through tech inspection, one by one.
Friday, June 23, 12:00 - 3:00 p.m. — Practice Rally followed by Lunch at the Classic Car Museum of St. Augustine. The cars will participate in a practice rally, with the first car slated to arrive at the Classic Car Museum at 11:55 a.m. The cars will park at the museum and visitors are invited to walk around and view them. Food trucks will be on hand for those who wish to purchase lunch.
About the Great Race
The Great Race is not a typical race, but a controlled-speed competitive endurance rally for vehicles that were built before 1975. The actual competition demands skilled driving and navigating, and the ability to keep their vehicle in top condition while traveling hundreds of miles a day for over a week. As in a more typical road rally, checkpoints along each route note the time each team passes, with points deducted for being too early or too late. To make things more challenging, GPS and computers may not be used, and the odometers are taped over. The participants use their speedometers and timepieces to make it to the checkpoints on time.
The original Great Race (listed at the time as the "Great American Race") occurred in 1983, starting in California and ending at the Indy 500. Sixty-nine pre-World War II vehicles set out from Knott's Berry farm and ended the rally at the Indy 500. At the time, with race fans already crowding the streets, safely moving the long-traveled and venerable vehicles from the highway to the race track was a challenge. Indy's 32-officer National Champion Motorcycle Drill Team escorted the 62 finishers to the racetrack. 
While autos as new as those built before 1975 are eligible to enter the Great Race, many pre-World War II cars participate. A Velie built in 1911 won in 2011; a 1907 Renault and a 1914 Ford Model T both finished in 2012; and a 1909 Buick finished in 2019.
There are a number of classes of competitors in the Great Race:
Grand Championship — Competitors who have won the event in previous years.
Expert — One of the most competitive classes, this division is for those who have finished well in prior years, but have not ever won the Grand Champion title.
Sportsman — These racers love to support the Great Race, and are usually filled with interesting cars.
Rookie — First-time Great Racers
X-Cup — For young people who have built a car specifically for the event.
The St. Augustine Event
From 8:00 a.m. to 1:00 p.m. on June 24, the Great Race vehicles will fill Francis Field, where visitors can walk near the vehicles, and talk with the drivers and crew. 
When the race starts, each vehicle will have a designated starting order, and vehicles will leave on a timed start one minute apart. 
Admission: Free
When: Saturday, June 24, from 8:00 a.m. to 1:00 p.m. The first car starts at 11:00 a.m.
Where: Francis Field, 25 West Castillo Drive, St. Augustine.