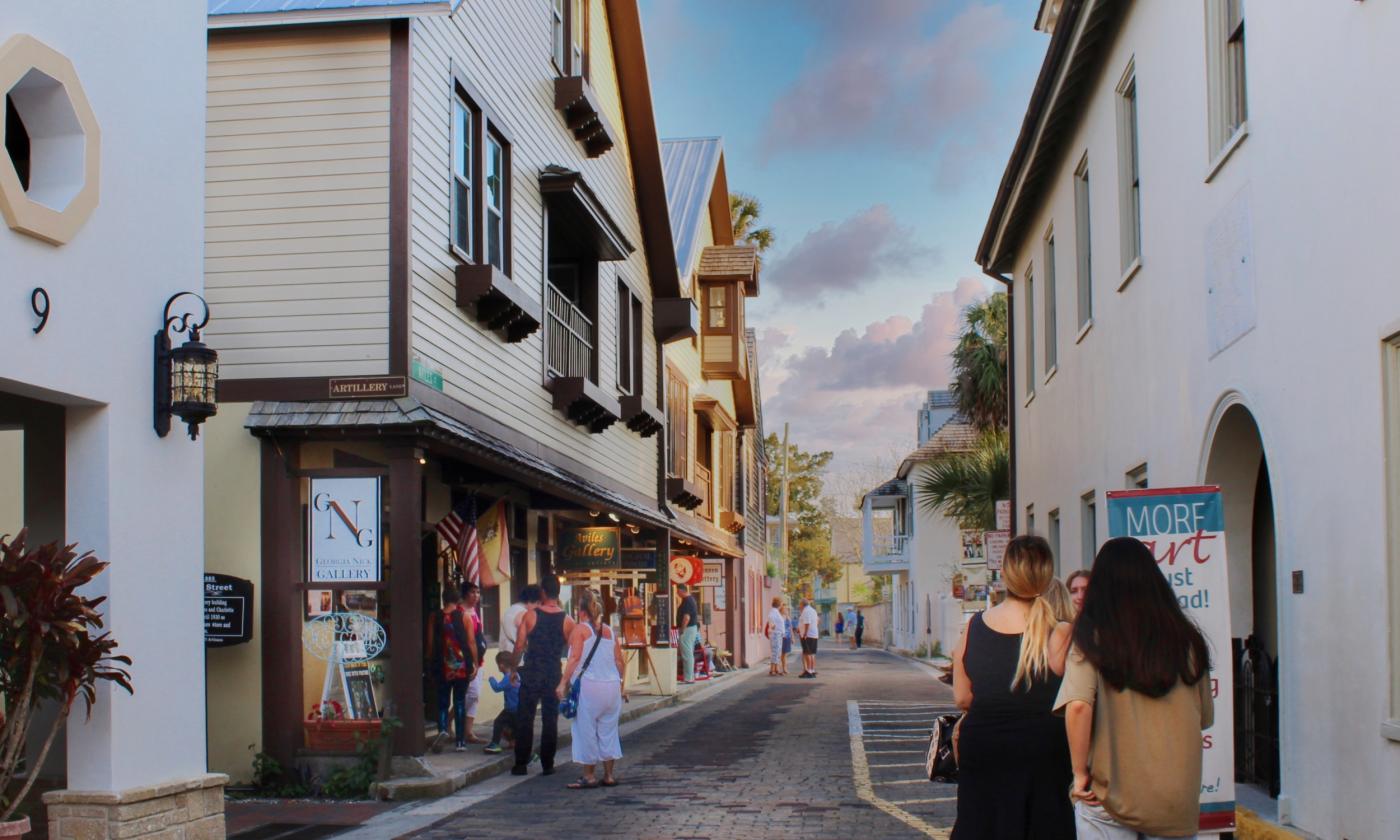 First Friday of each month | 5:00 p.m. - 9:00 p.m.
The next First Friday Art Walk is Friday, October 6, 2023.
On the first Friday of every month, more than 25 art galleries open their doors and welcome visitors to browse their latest exhibits. This cooperative open house showcases the variety of artwork in St. Augustine's art galleries. The exhibits include traditional art and contemporary pieces by local and national artists working in oils, pastels, photography, ceramics, wood, textiles, and metal. Many featured artists are on hand to answer questions about their work.
This monthly event occurs every first Friday, from 5:00 to 9:00 p.m., throughout St. Augustine's historic downtown area, particularly along King, St. George, and Aviles Streets. Galleries in the Uptown region and Anastasia Island are also open for First Friday.
This event is sponsored by The St. Augustine Art Association, an artistic association of diverse and eclectic art galleries in the nation's oldest city. 
See an interactive map of the event here.
Featured Artists in September
First Coast Plein Air Painters 
presented by : PAStA Gallery
PAStA Gallery hosts the talented First Coast Plein Air Painters as they present Summer Memories En Plein Aire. This remarkable collective of artists from southeast Georgia and northeast Florida showcases summer-themed artwork capturing the natural world and the interplay of light, color, and atmosphere. A reception for the award-winning group takes place on September 1, 2023, from 5:00 to 9:00 p.m. The members' works will be shown and are for sale, during the entire month.
What's happening during First Friday in September?
Lilu's Arts and Antiques is currently showcasing the plein-air watercolor art of St. Augustine's Emmet Fritz.
St. Augustine Beach Art Studio and Gallery presents an all-new members' showcase during September's Art Walk, giving visitors the opportunity to support local artists. 
St. Augustine Art Association kicks off its bi-annual Fall Members Art Show, showcasing local and regional artists throughout the month of September. The exhibit is open Thursdays through Sundays, from 12:00 p.m. to 4:00 p.m., and available online at any time. 
Other galleries will open new exhibits on First Friday and most stay up for viewing for the month during each gallery's regular business hours.
First Friday Art Walk Concert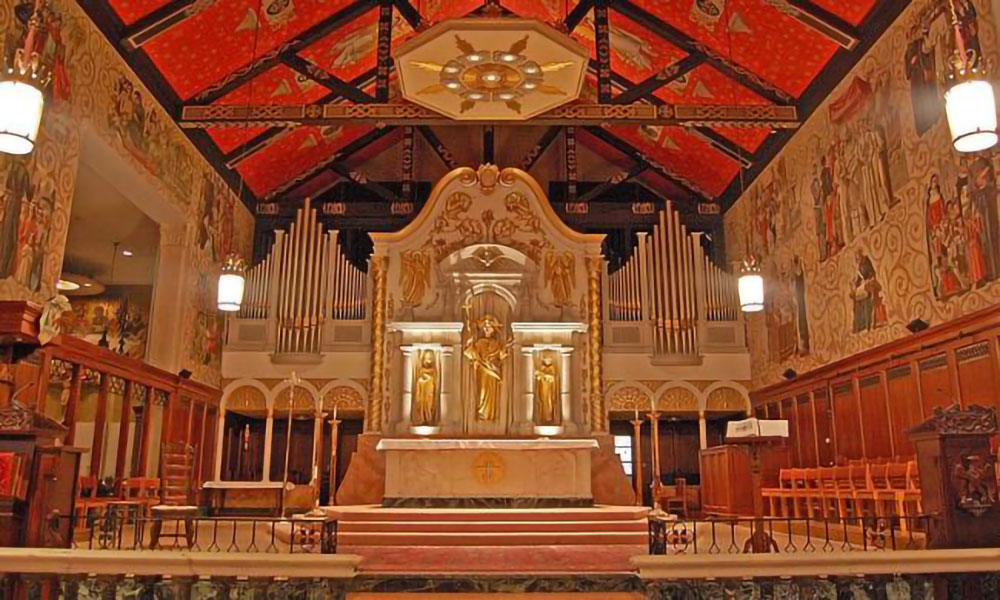 This monthly organ recital begins at 6:00 p.m. and is open to the public and art walk participants. The First Friday Art Walk Concert at Cathedral Basilica is free; however, donations are appreciated. 
What do I need to know about parking and admission?
Admission: Free
When: 5:00 to 9:00 p.m. on the first Friday of every month. (Not every gallery stays open until 9:00 p.m.)
Where: All through historic downtown and Anastasia Island.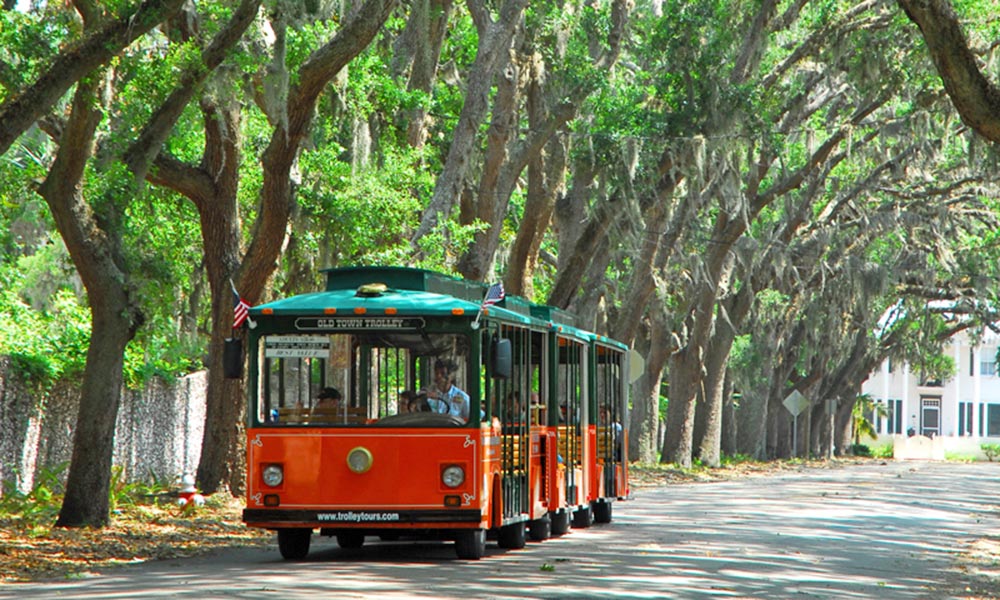 Art Walk Shuttle: Old Town Trolley provides free shuttle service from 6:00 to 8:00 p.m. during the First Friday Art Walk for the February through November events. Those who wish to use the service can pick up shuttle stickers at any art gallery. The shuttle stops at the Old Town Trolley stops on Trolley Stop at Hypolita Street. Cathedral Place, Lightner Museum, and San Sebastian Winery. In addition, during First Friday, the shuttle stops in front of Butterfield and ArtBox, at the Governor's House Cultural Center and Museum, and on Anastasia Island. 
See a map for the First Friday shuttle stops here.
There is no shuttle service for First Friday events in December and January.
Parking: Parking for the art walk is free downtown after 5:00 p.m. Additional parking is available at the San Sebastian Winery and the City Parking Garage. Parking at the City Parking Garage is $15.00 per vehicle, per entry for non-residents, and $3.00 for St. Johns County residents with a ParkNow card. 
Find more information on parking in St. Augustine here.
Participating Galleries
Anastasia Island District
Flagler District
Historic Art District
Midtown District
Ponce De Leon Boulevard District
San Sebastian District
St. George District
Uptown District