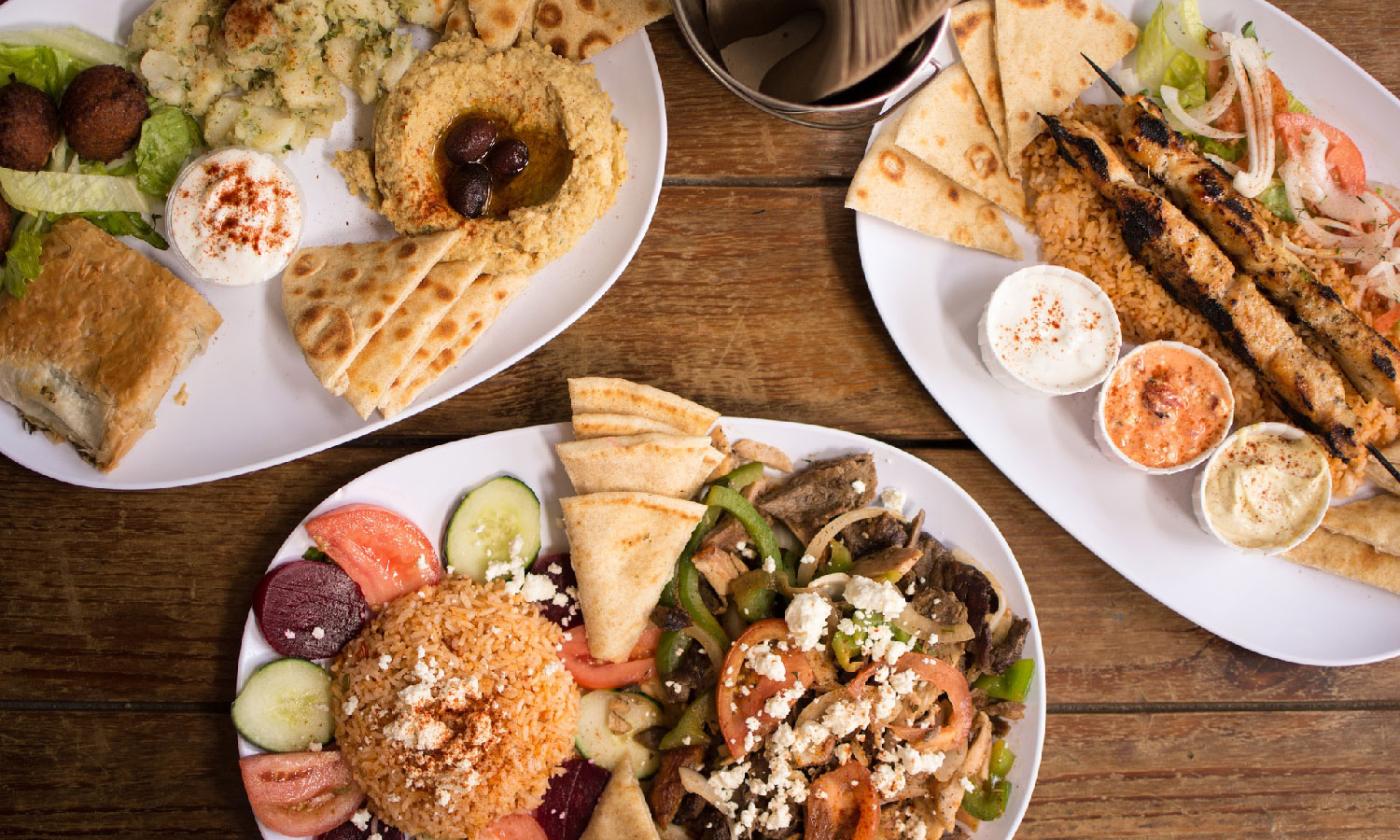 Friday, Oct. 7 - Sunday Oct. 9, 2022 | Times Vary
This annual celebration of delicious food and traditional Greek dance and music takes place at the Holy Trinity Greek Orthodox Church, from Friday, October 7, 2022 through Sunday October 9, 2022. On Friday, from 4:00 to 7:00 p.m., they will be available for pick-up by those who pre-order prepared foods. The menu can be found here.
On Saturday, and Sunday, October 8 and 9, this family-friendly event features an outdoor marketplace with an arts and craft show offering Greek wares and handcrafted items, Greek dancing performances, and more food.
Guests may pre-order Greek foods to be taken home, or choose to dine at the festival. The menu includes traditional dinners, items hot off the grill, favorite Greek savory treats, an amazing number of pastries, and specialty drinks. Many of the dishes are provided by parishioners of Holy Trinity Greek Orthodox Church. Families looking for familiar food options for their children will find gyros, hot dogs, and snacks on the kids menu.
St. Augustine's Greek Festival celebrates the cultural and historical importance of Greek influence in the nation's oldest city. Hosted by the Holy Trinity Greek Orthodox Church, the popular festival annually offers two days of traditional Greek dance, music, cuisine, and culture, giving visitors and residents alike a chance to enjoy a real taste of the islands, mountains and villages of Greece.
Menu items include moussaka, dolmades, souvlaki, spanakopita, pastitsio and baklava, among others. The online menu features combination platters, dinners, à la carte dishes, grilled favorites, desserts and panned specialties.
For more information and to pre-order dishes, visit here.
When: Friday - Sunday, October 7 - 9, 2022. On Friday, from 4:00 to 7:00 p.m., guests may pick up pre-ordered food items. The full festival takes place on Saturday, from 11:00 a.m to 8:00 p.m., and on Sunday, from 12:00 to 4:00 p.m.
Where: Holy Trinity Greek Orthodox Church is located at 2940 County Road 214 in St. Augustine, FL 32084.