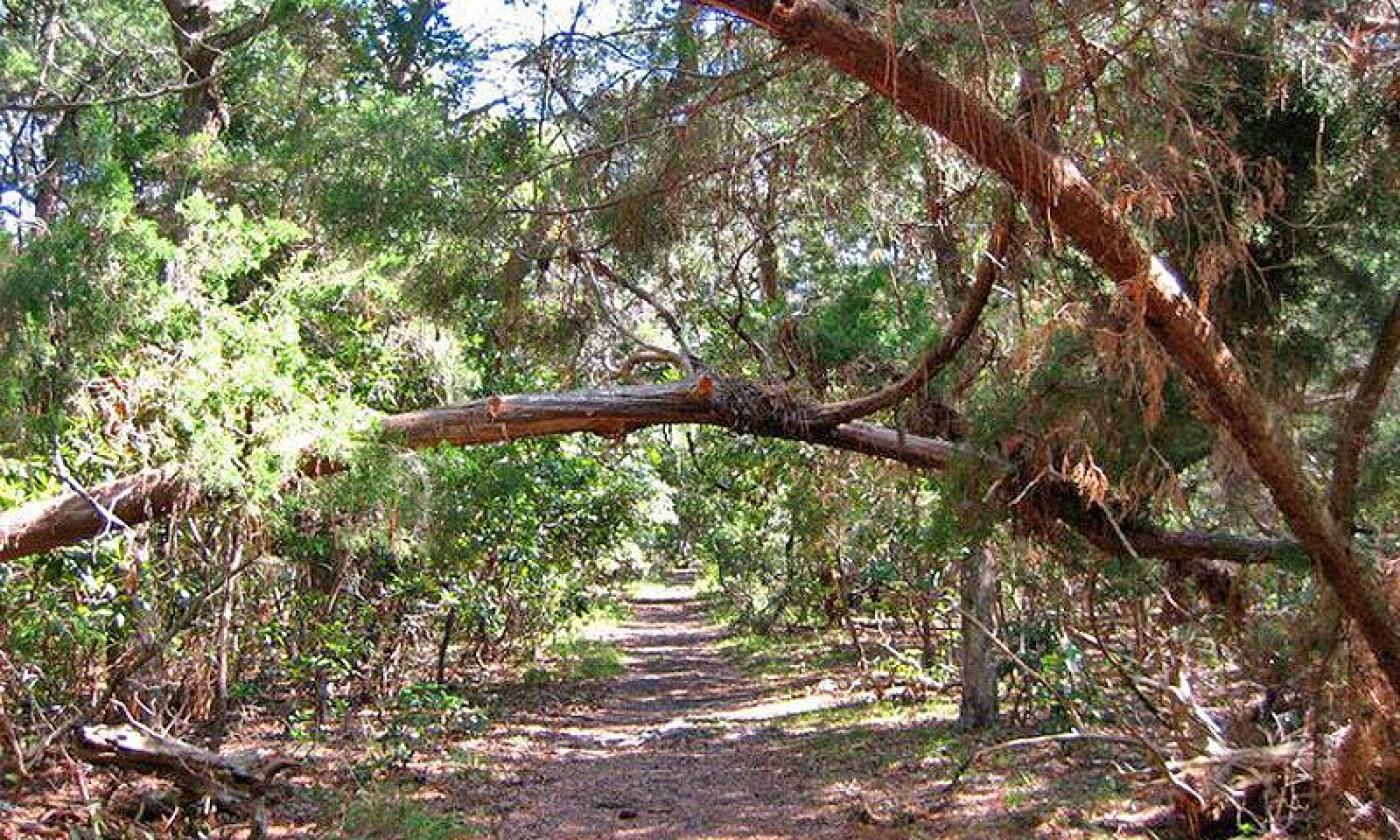 Wednesday, April 5, 2023 | 9 a.m. to 11 a.m.
The Guana Tolomato Matanzas (GTM) Research Reserve offers a free guided trail walk through the River-to-Sea Preserve near Marineland on Wednesday, April 5, 2023, from 9 a.m. to 11 a.m. 
A GTM Research Reserve interpretive guide leads the trail walk, pointing out shorebirds, mollusks, and shells, as well as how Native Americans lived in the area. Tour participants will also learn about the makeup of coquina rock, how beach vines and sea oats help anchor dunes, and why the dune ecosystem needs protection.
Guests meet the interpretive guide at GTM Research Reserve Marineland Field Office. Participants are asked to wear comfortable walking shoes.
Admission: Free, but reservations are required. Please register to reserve a spot on the tour.
When: Wednesday, April 5, 2023, from 9 a.m. to 11 a.m.
Where:  At the River to Sea Pavilion, 9805 N. Ocean Shore Blvd., Palm Coast, Florida 32137.
GTMNERR is a protected stretch of land consisting of wetlands, estuaries, and more on Florida's East Coast that actively works to maintain and help preserve the natural landscape of Florida. The GTMNERR's volunteers and employees are dedicated to the preservation of an unspoiled and undeveloped natural treasure, supporting a vibrant ecosystem and subsystems.
Admission | Ticket Prices
Free
Have a Question?
Editor's Note:
We encourage you to verify event times and details with the organizers, as they may change.