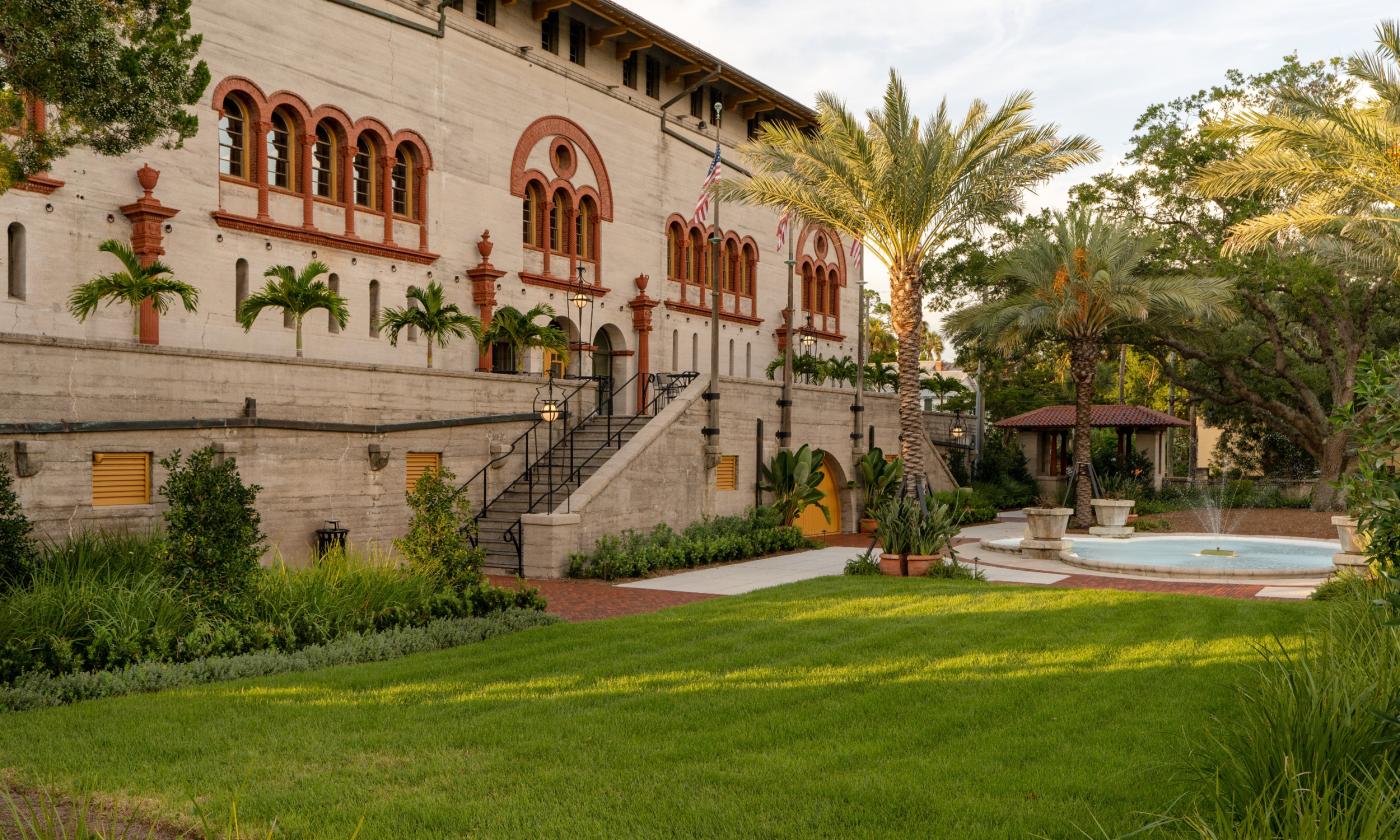 Friday, October 7, 2022 | 5:30 - 7:30 p.m.
Lightner Museum invites museum members and residents of St. Augustine to a Community Open House on Friday, October 7 from 5:30 - 7:30 p.m.
Two new exhibits open on that day, Handstitched Worlds: the Cartography of Quilts, and Contemporary Chronicles of St. Augustine. Guests at the Open House will be able to view these two exhibits, visit the museum store, and spend time in the Radzinsky Family Garden, enjoying music by the Raisin Cake Orchestra.
Admission: Free
When: Friday, October 7, 2022
Where: The Lightner Museum, 75 King Street, St. Augustine, Florida 32084.