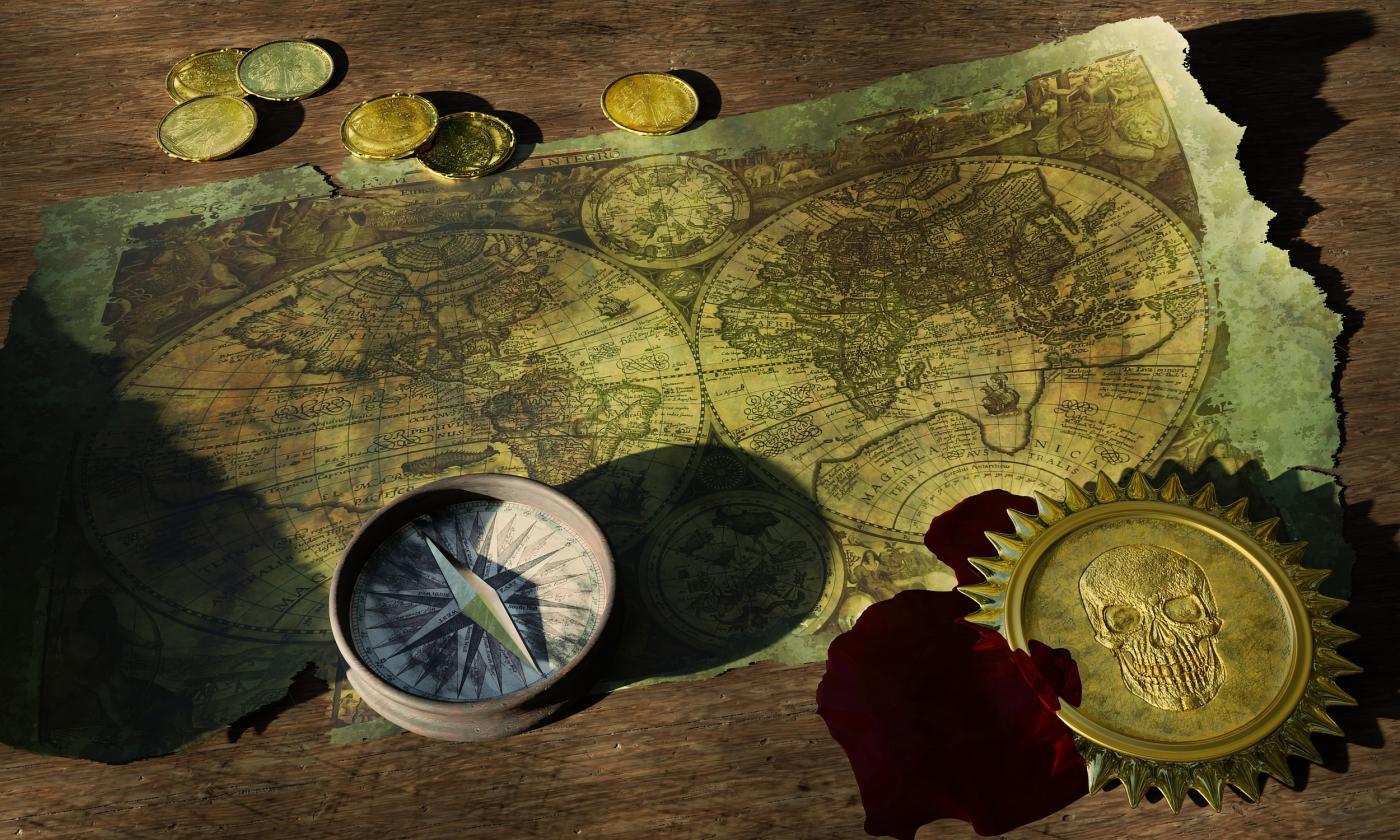 Saturday, April 1, 2023 | 11:00 a.m. to 9:30 p.m.
On Saturday, April 1, 2023 the Ancient City Sirens and Black Sails 1715 present a series of discussions about pirates, treasure, and adventure followed by a masquerade ball. The entire event will be held in Trinity Hall at Trinity Episcopal Church in St. Augustine. The presentations of authors, artists, and treasure hunters take place from 11:00 a.m. to 4:45 p.m. The Masquerade begins at 6:30 p.m.
The entire event is a fundraiser and a portion of the proceeds will be shared by the Michael Abt Jr. Have a Heart Foundation and Ayla's Acres No-Kill Animal Shelter.
The day begins with a meet-and-greet at 11:00 a.m. Throughout the day, the authors, artists and treasure hunters will discuss various lost ships and their treasure:
11:30 a.m. – Carl Allen will discuss the Nuestra Señora de las Maravillas, a $3 billion dollar ship lost on the little Bahama Bank
12:15 p.m. – Jim Sinclair, Maritime Archaeologist and a co-presenter with Carl Allen, will discuss the Atocha, the Santa Margarita,  and the Titanic.
12:45 p.m. – Mike Daniel, who found Blackbeard's ship, the Queen Anne's Revenge. 
1:30 p.m. – Break
1:45 p.m. – The art of Don Maitz, illustrator of Capt. Morgan Rum and an Age of Piracy artist.
2:30 p.m. – John Brandon, Director, Queens Jewels, LLC
3:15 p.m. – Allen Balough, author and historian, on the Pirates of the Treasure Coast
4:00 p.m. – Open question and answer sessoin
4:45 p.m. – Intermission
6:30 p.m. – Masquerade Ball, a Garbed Event. Gowns, garb, and masks are encouraged; cocktail attire is welcome.
6:30 p.m. –  pianist
7:00 p.m. – Gina Marie and the Ancient City Sirens
7:15 p.m. – Party Like It's 1715 with the R & B Duo and a Garb Contest
Admission to the Masquerade Ball includes two drinks of beer, wine, or soda. Food prepared by Heart and Soul caterers may be purchased.
Admission: $75.00 for lecture series. $50.00 for the ball. See here for more information, and to purchase tickets or a block of tickets.
When: Saturday, April 1, 2023. See above for the times.
Where: Trinity Hall, the event room of the Trinity Episcopal Church, 215 St. George Street, St. Augustine.
Schedule
| Lecture Series, General Admission | $75.00 |
| --- | --- |
| Masquerade Ball, General Admission | $50.00 |