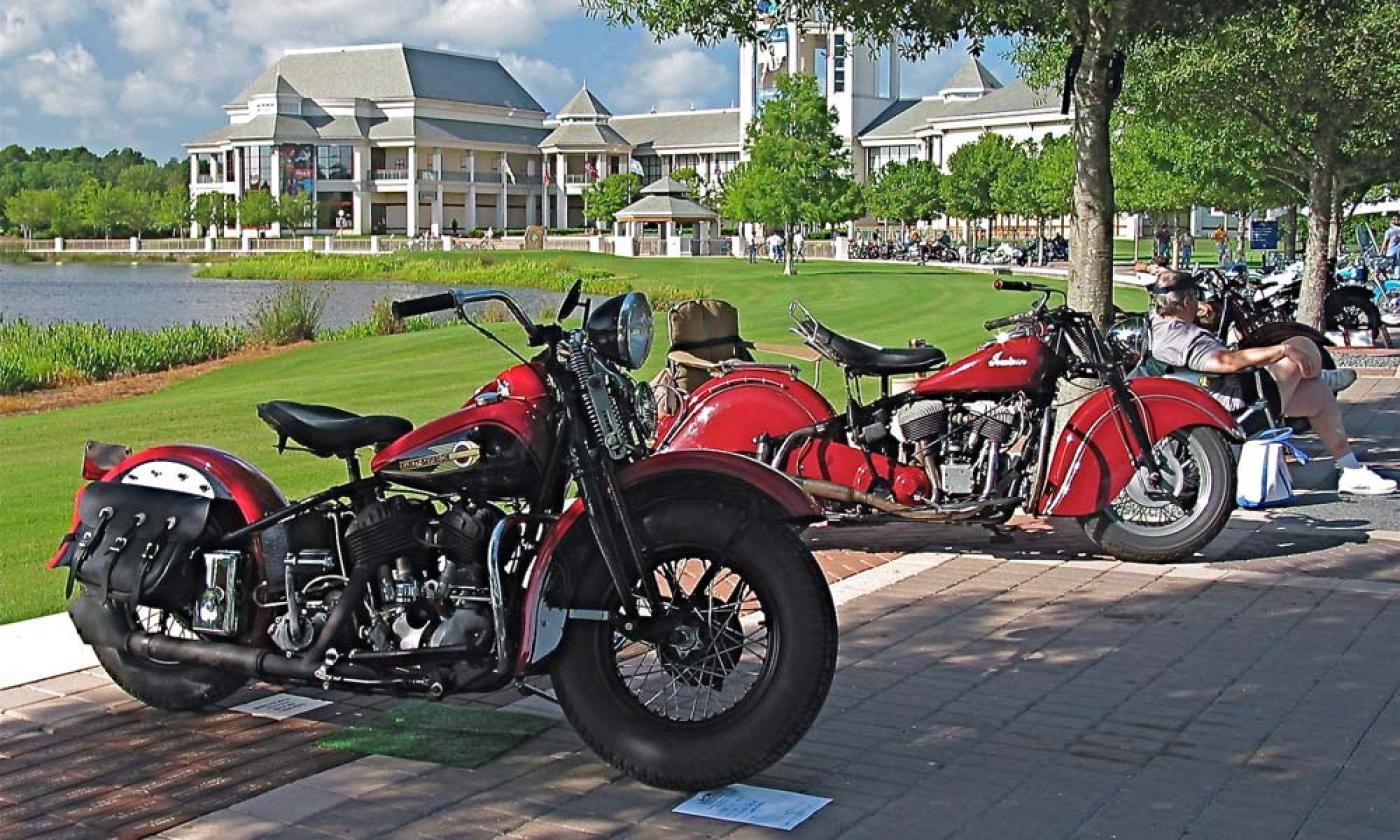 Friday, April 14 and Saturday, April 15, 2023 | See Below for Times
On Friday and Saturday, April 14 and 15, 2023, the 23rd Annual Riding Into History Concours d'Elegance event will take place at World Golf Village in St. Augustine. With hundreds of antique, vintage, and custom bikes from all over the country on display, the event features exhibitors, motorcycle dealers, and food and entertainment. There are special rides for participants, as well as a dinner celebration on Friday night.
The Grand Marshall for the 2023 event will be Mary McGee, a trailblazing rider who has been inducted into the AMA Hall of Fame and the Off-Road Motorcycle Hall of Fame. In 1960 Mary became the first woman to hold a FIM license and participate in a motorcycle road race in the U.S. (FIM is abbreviation for the international motorcycle racing organization.) Later that decade, Mary began racing motocross and participated in the first motocross races held at Carlsbad and Saddleback.
Motorcycle enthusiasts can participate in this event in multiple ways. Visit here for details and to register for specific events.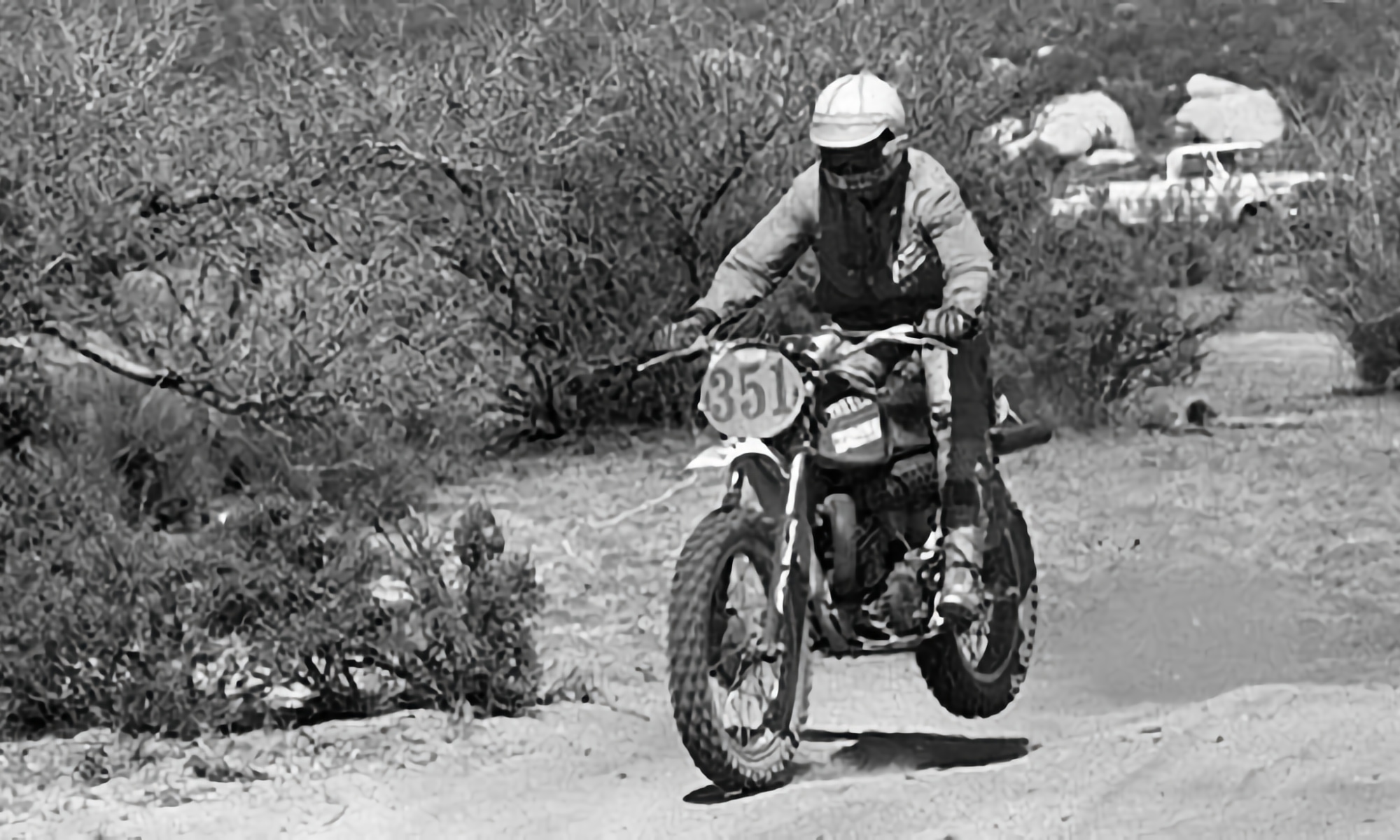 Friday, April 14, 2023
Grand Marshals' Historic Vintage Grand Tour begins at 9:30 a.m. Motorcyclists who have received an invitation, are invited to ride their vintage bikes through the back roads of historic Florida from the Renaissance Hotel parking lot in World Golf Village. The Vintage Grand Tour will be led by Mary McGee. All participants for this event must have vintage motorcycles and pre-register, as space is limited. To learn more, go here.
The Grand Marshals' Dinner will be held at World Golf Hall of Fame's Shell Hall at 6:00 p.m. Mary McGee will give the keynote address, sharing her stories. The catered dinner is $80. Visit here to register for the event and to make a donation.
Saturday, April 15, 2023
The Annual Riding Into History Concours d'Elegance takes place from 10:00 a.m. to 4:00 p.m. at World Golf Village. There will be an array of motorcycles and motorcycle items on display, as well as live entertainment, food vendors, and other exhibits. In 2022, Spectator admission cost was $15.00. 
Registration and Tickets: Visit here for more information and to register for any of the above events.
Admission: The Concours d'Elegance is open to the public. In 2022, admission for the Saturday event was $15 per person at the gate. Those who purchased online could get  two tickets for $25.00. Motorcycle entrants are allowed one guest arriving at the same time as the entrant as part of their motorcycle registration. As we learn more about the 2023 event, we will update ticket prices.
When: Friday and Saturday, April 14 and 15, 2023
Where: World Golf Village is located at 1 World Golf Place, St. Augustine, FL 32092.
For more information please visit here or call (904) 827-7379.
Admission | Ticket Prices
| | |
| --- | --- |
| Grand Marshal's Dinner (Friday) | $60 |
| Concours d'Elegance (Saturday | $15 |
| Charity Ride (Saturday) | $20 |
Have a Question?