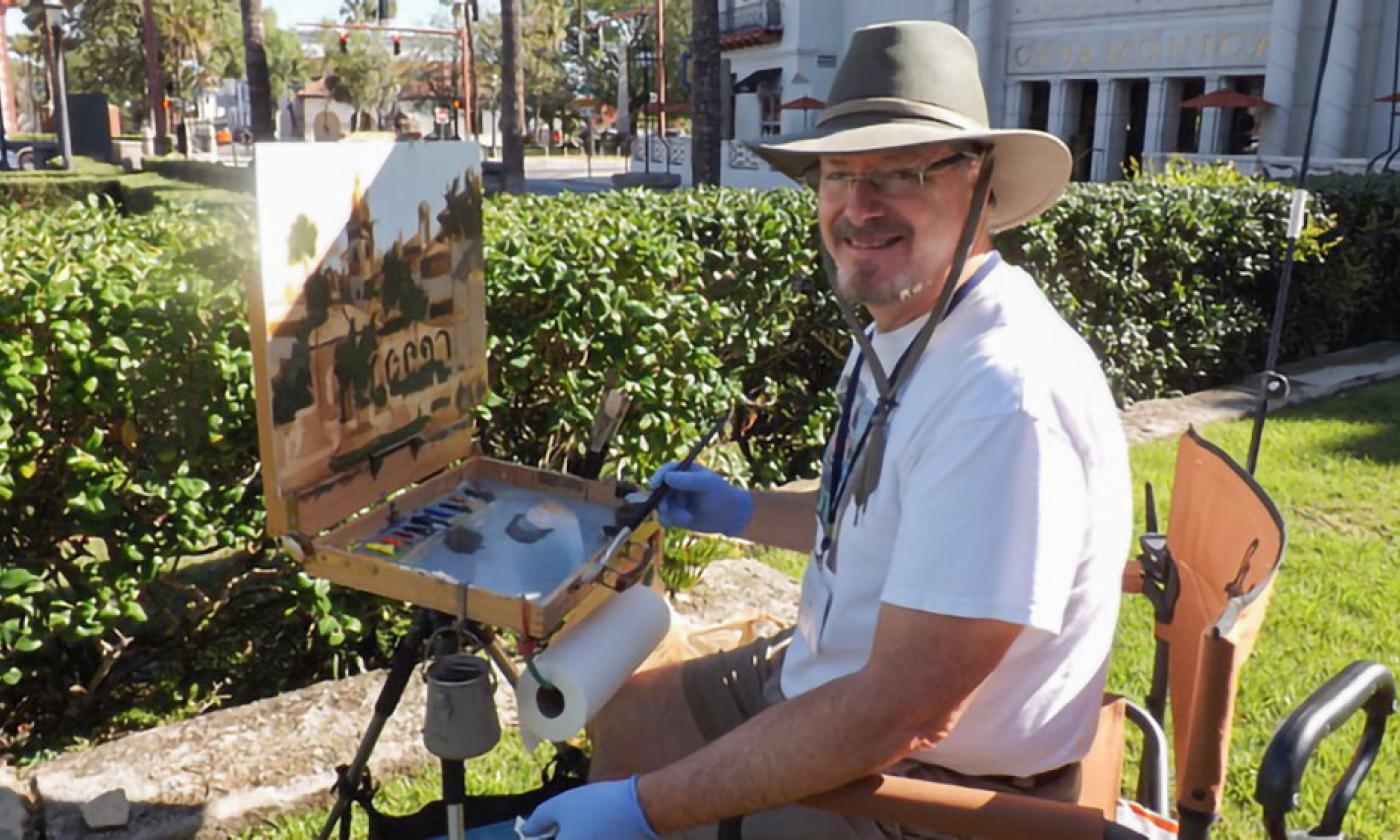 Friday, May 7 to Friday, May 28, 2021 – 1 to 4 p.m.
Featuring works completed during the 5th Annual St. Augustine Plein Air Paint Out April 22–25, 2021, the Plein Air Pop Up exhibit celebrates the town's architectural and coastal beauty through the tradition of painting "en plein air" (French for outdoors).
For this year's plein air event, artists painted locations found in the artwork at the Lightner Museum's exhibit "St. Augustine in a New Light: American Impressionism from the Collection of the Lightner Museum."
During the plein air event, artists could be seen painting at many of St. Augustine's most picturesque locations including the Ximenez-Fatio House, Aviles Street, Charlotte Street, the Lightner Museum, the Castillo de San Marcos and Flagler College. Artists were also scattered around the downtown bayfront and at St. Augustine's beaches.  
Plein air artists paint what they see in front of them at a particular moment in time, capturing changing illuminations. No two paintings are ever alike.
Admission: Free
When: 1 to 4 p.m. Friday, May 7, 2021
Where: St. Augustine Art Association is at 22 Marine St. in historic downtown.   
This event is part of the Romanza Festivale of Music and the Arts, an annual festival consisting of two weeks of historical, cultural and creative events celebrating all things St. Augustine. From May 1 to 15, 2021, the nation's oldest city will be jam-packed with music and dance concerts, living history events and historical tours, live theater, art exhibits and much more. To find out more about the full two weeks of events, visit here.
For details on Romanza Festivale — its goals, sponsors and organizers, visit the Romanza website here.