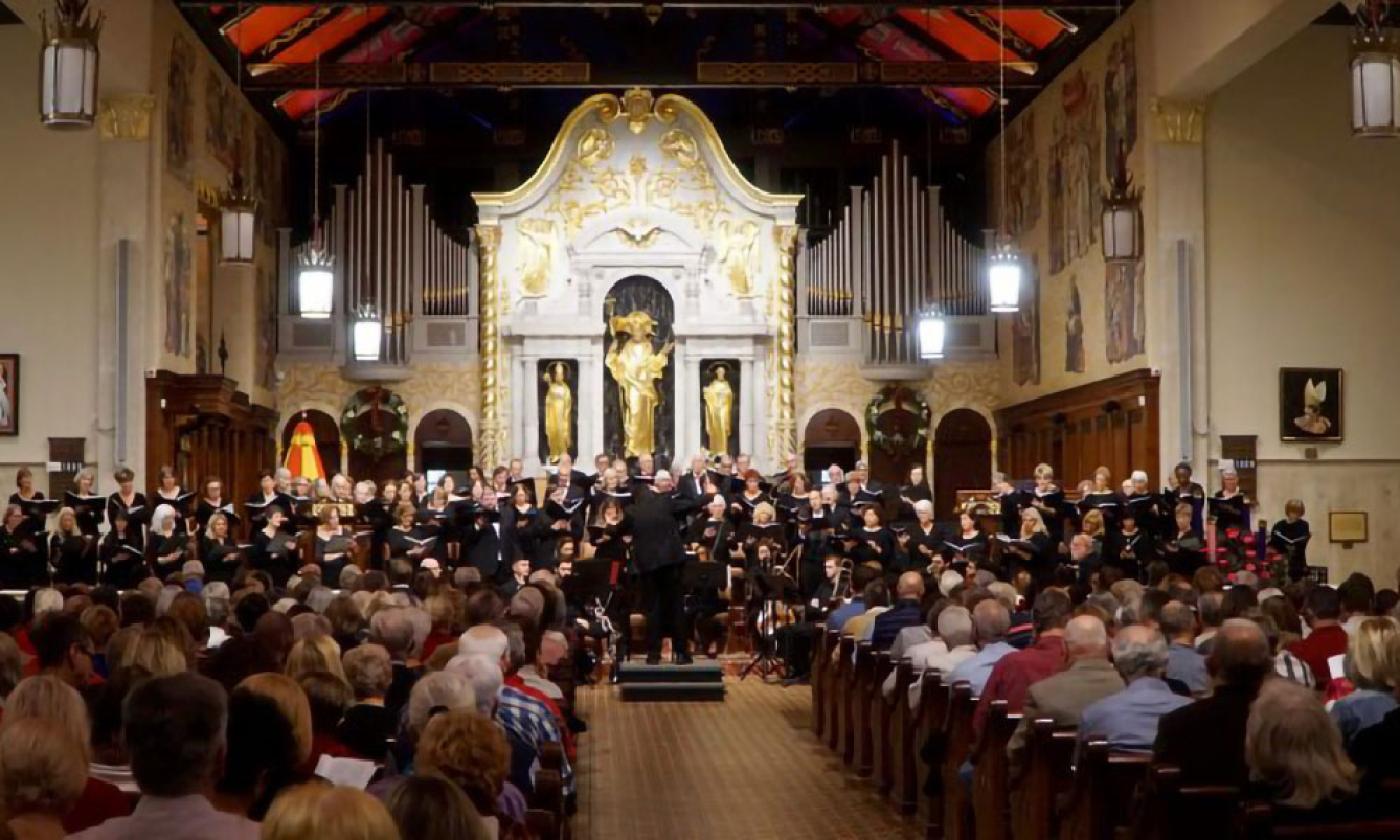 Tuesday, May 11, 2021 - 7:30 to 9:30 p.m.
The St. Augustine Community Chorus will present "How Do We Keep From Singing?" at 7:30 p.m. Tuesday, May 11, 2021, at the Lewis Auditorium.
Conducted by Maestro Michael Sanflippo, the ensemble promises to deliver a wide variety of music, from the serious to the seriously fun. The eclectic mix of musical styles will include some classical "tried and true" pieces, some contemporary classical and several popular arrangements.
The St. Augustine Community Chorus has been entertaining the Northeast Florida region for more than 73 years.
Admission: Ticket prices are $25 for adults, $12 for youth (ages 11 to 17), $5 for active military and free for kids ages 10 and under. Visit here to purchase tickets.
When: 7:30 to 9:30 p.m. Tuesday, May 11, 2021
Where: Lewis Auditorium is located at 14 Granada St. in historic St. Augustine, FL.
This concert is part of the Romanza Festivale of Music and the Arts, an annual festival consisting of of two weeks of historical, cultural and creative events, all celebrating all things St. Augustine. From May 1 to 15, 2021, the nation's oldest city will be jam-packed with music and dance concerts, living history events and historical tours, live theater, art exhibits and much more. To find out more about the full two weeks of events, visit here.
For details on Romanza Festivale — its goals, sponsors and organizers, visit the Romanza website here.
Admission | Ticket Prices
| | |
| --- | --- |
| Ticket price range | $5 - $25 |
Have a Question?