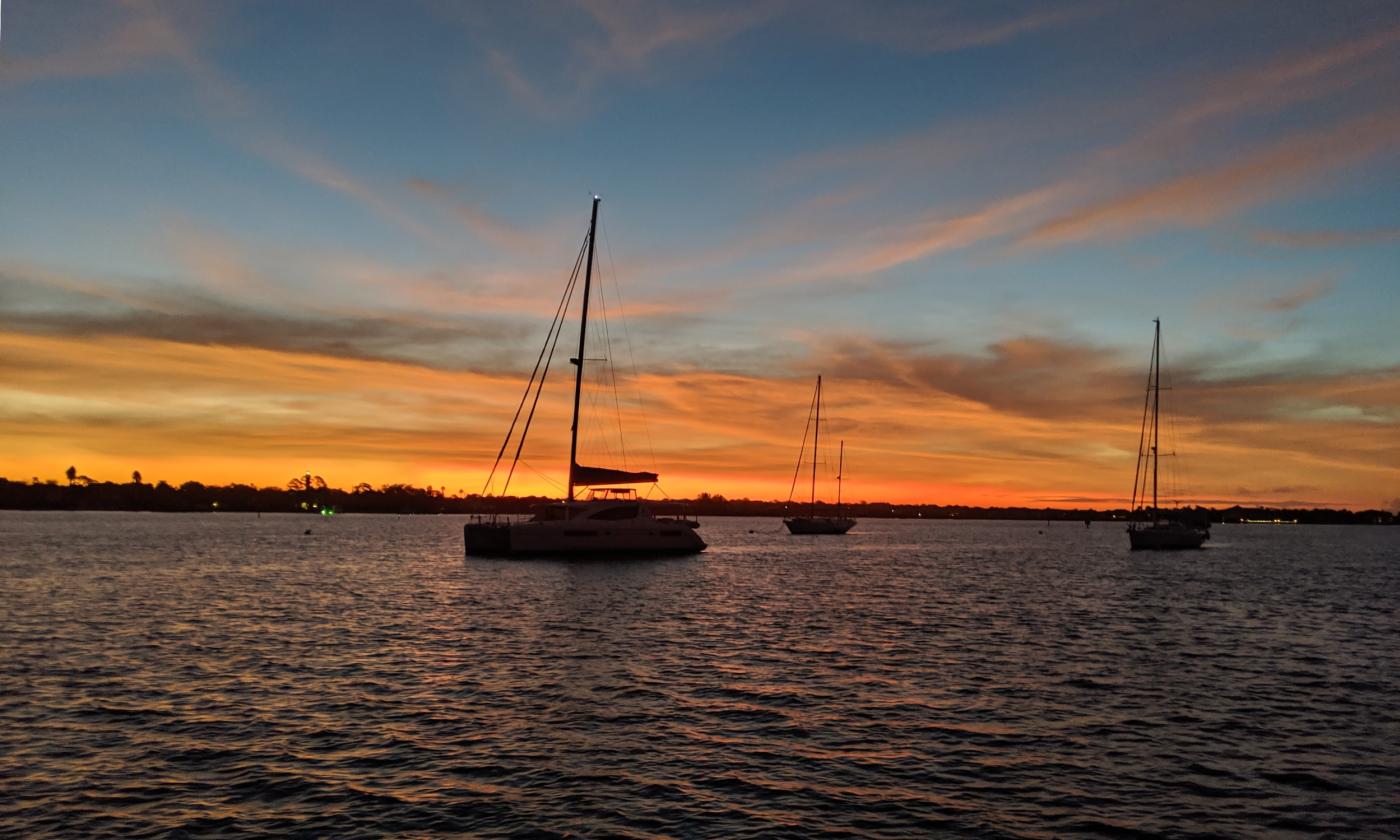 Friday, November 11 - 13, 2022 | Daily Times Vary
The Seven Seas Cruising Association, a worldwide organization of cruising boaters, hosts their November meeting (called a "GAM") in St. Augustine on November 11 through 13, 2022. Whether boaters want to learn about visiting the Bahamas, cruising the Caribbean, or sailing around the world — they will find information and folks amazing experience at the GAM.
SSCA has been an active organization for 70 years, providing assistance, information, camaraderie, and education for those who cruise coastal waters and those who circumnavigate. Each year, they hold a three-day event in Florida, and this year it will be in St. Augustine, primarily at the St. Augustine Shriners Club. The weekend is valuable to all cruising boaters and presents an excellent event for those new to cruising to learn more about traveling under sail and power.
The primary programs begin on Friday morning, and continue through Sunday morning. The event's keynote speaker is Addison Chan, author of several cruising guides and owner/moderator of the Facebook Groups Bahamas Land and Sea and Cuba Land and Sea. Topics covered by others presentations during the weekend include cruising the canals of France, cruising gadgets, cruising Florida and the Bahamas, solo cruising, marine weather, and energy for boats. In addition, marine biologist Damon Gannon will discuss his research on bio-acoustics, discussing how to identify the animals under the keel.
There will also be a presentation about maritime adventures and St. Augustine, round-table discussions on various topics, and a live webinar about crossing the North Atlantic form Greenland to Spain. Registration for this event is open to those who are not members of Seven Seas Cruising Association, sailors, powerboats, coastal cruisers, and those who dream of crossing oceans. 
Admission: Registration for SSCA members is $95.00; while nonmembers will be charged $110.00. During registration, cruisers may pay optional fees for various meals during the event. To register for the GAM, go here.
When: The event begins on Friday, November 11, 2022 at 9:00 a.m. and continues all day Saturday and during Sunday morning. Meals are available but not included. Guests may bring their own lunch. There is an optional happy hour on Thursday, and an optional banquet on Saturday. 
Where: The main events take place at the St. Augustine Shrine Club, 250 Brainard Dr, St. Augustine, FL 32086. 
The website for the Seven Seas Cruising Association is www.ssca.org.