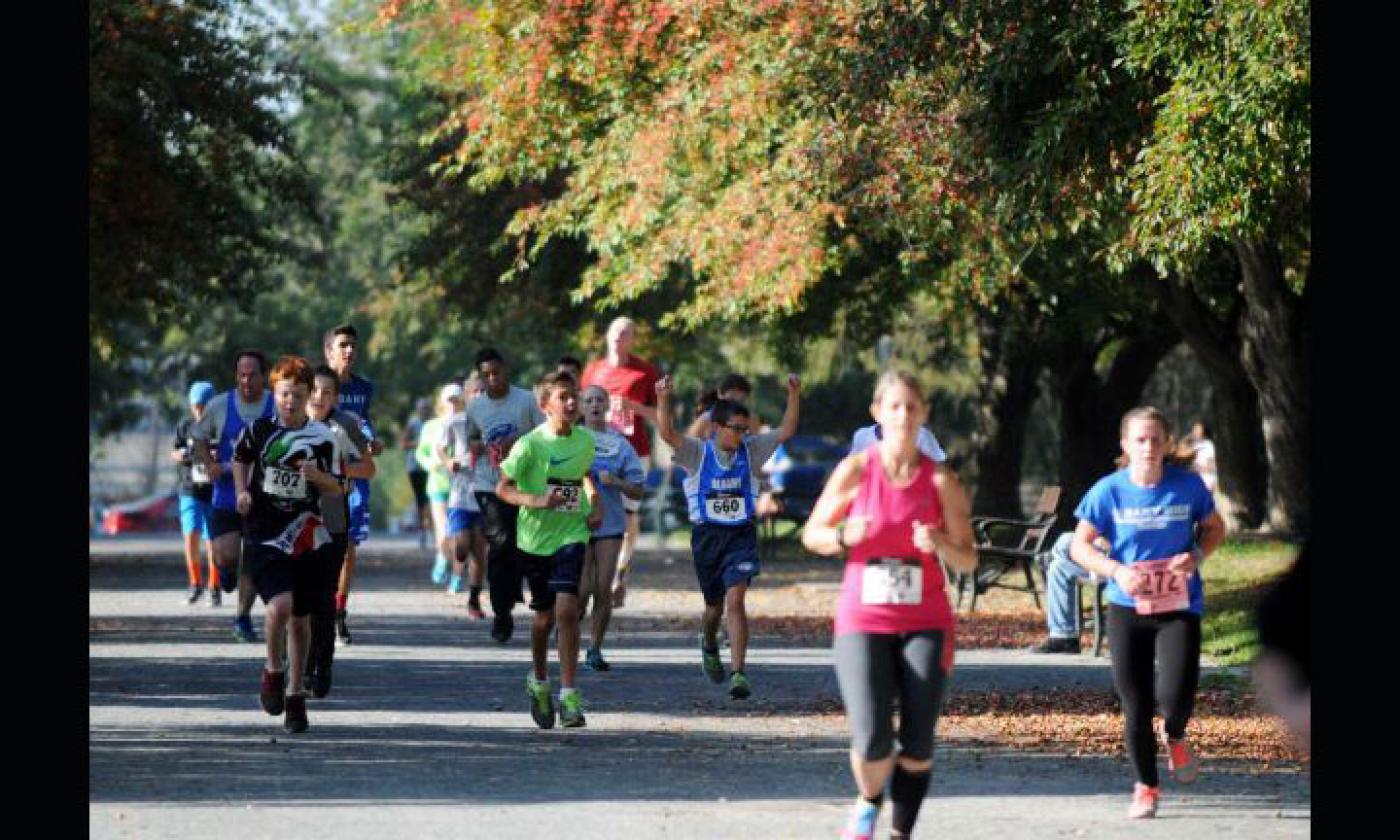 Thanksgiving Day, November 24, 2022 | 8:00 a.m. - 10:30 a.m.
The Shut Up and Run 5K is an annual race hosted by Ancient City Roadrunners in St. Augustine every Thanksgiving Day at Treaty Park. It will be held on Thursday, November 24, 2022, beginning at 8:00 a.m and ending at 10:30 a.m. Online preregistration is required this year, and you can go here to register. 
On Wednesday, November 23, 2022, from 2:03 p.m. to 4:57 p.m., runners can register for packet-less pickup at 200 Mariner Health Way St. Augustine, Florida 32086. The day of race packet-less pickup is at 6:45 a.m. in the Treaty Park Pavilion. 
Beat the "Pie Guy" and take home a pie from Publix for Thanksgiving dinner. Long-sleeved t-shirts will be available for pre-registrants only at the event. 
All proceeds from the race will benefit the St. Francis House homeless shelter, St. Johns County's only privately funded homeless shelter.
Admission: Registration is $35.00 per runner, and there is a $3.10 sign-up fee. The group fee ( for three or more people) costs $120.00, and there is an $8.20 sign-up fee. 
When: Thanksgiving Day, Thursday, November 24, 2022. The race will begin at 8:00 a.m. and ends at 10:30 a.m. 
Where: Treaty Park at 1595 Wildwood Drive St. Augustine, FL 32086.
Admission | Ticket Prices
The price does not include the sign-up fee.
| Admission | Fee |
| --- | --- |
| General Registration | $35.00 |
| Group Registration | $120.00 (For 3 or more people) |
Have a Question?