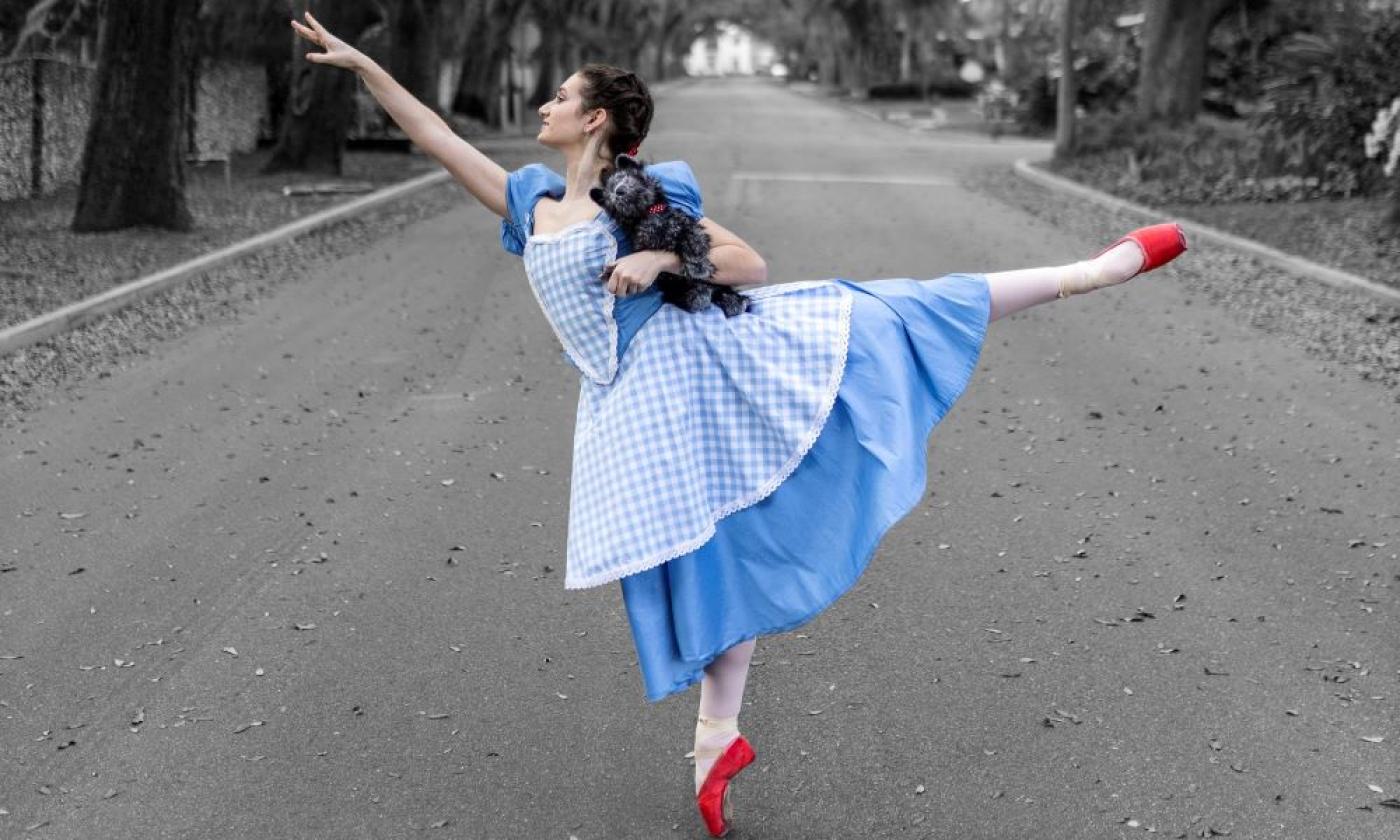 Saturday, May 22, 2021 | 1:30 and 6:30 p.m.
Toto, Dorothy and her little red slippers will grace the Lewis Auditorium stage May 22, 2021, for St. Augustine Ballet's performance of the "Wizard of Oz."
St. Augustine high school student Jolynne Waldner will play Dorothy in the ballet, which will feature a colorful cast of characters including the dancing Scarecrow, the Cowardly Lion, The Tin Man, Glinda, Auntie Em and a handful of Munchkins, Monkeys and Poppies, plus dancers depicting farm animals.
Following the same story as the classic 1939 film, a young Dorothy is swept away from her Kansas farm during a tornado. Clutching her little dog, Toto, Dorothy follows a yellow brick road that leads to an otherworldly place called Oz. Along the way, she meets some interesting companions, a couple of witches and eventually the "wizard" himself.
Directed by St. Augustine Ballet's artistic director Luis Abella, the show promises to delight audiences with its cast of local dancers and performers from ages 8 to 18.
Safety protocols for the performance include socially distanced seating and limited-capacity seating.
Admission: Tickets are $35, $45 and $50. To purchase tickets, call 855-222-2849 or visit here.
When: 1:30 and 6:30 p.m., Saturday, May 22, 2021
Where: Lewis Auditorium is located at 14 Granada St. in historic downtown.
Admission | Ticket Prices
| Ticket Prices | $35, $45 and $50 |
| --- | --- |
| | |
| | |
| | |
| | |